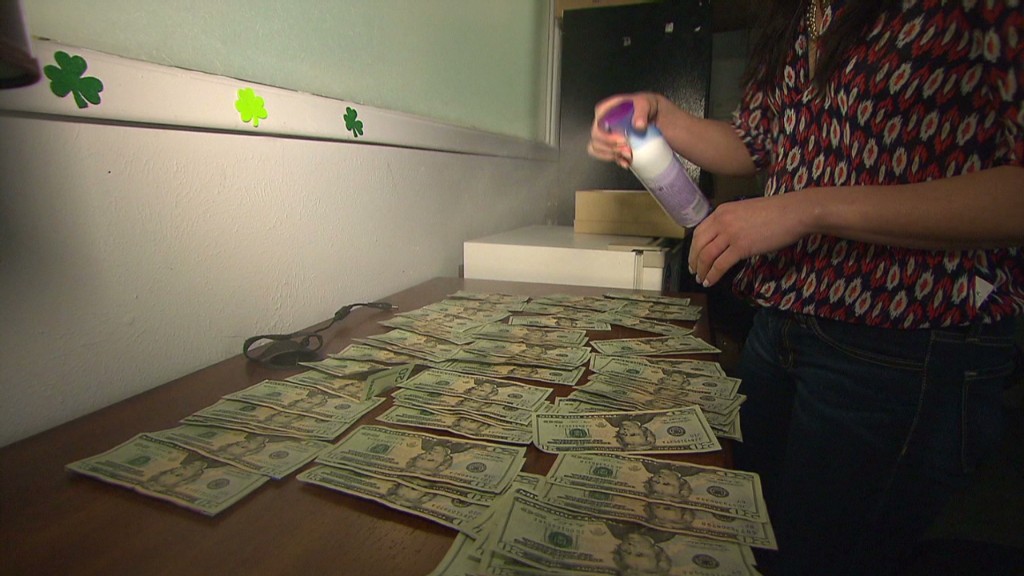 Seeking: web developer, marketing associate, and budtender.
The jobs run the gamut, but they're all open positions at companies in the marijuana industry, 15 of which will be talking to potential candidates Thursday at a cannabis related job fair in Denver.
The industry has been growing in Colorado ever since medicinal marijuana dispensaries were legalized in 2000, but growth exploded this year after the state legalized recreational marijuana starting on Jan. 1. More than 160 businesses have been licensed to sell recreational weed to the public since then.
"As demand for the product grows, and stigma falls, I see the industry as a tremendous potential creator of jobs," said Joe Hodas, chief marketing officer at Dixie Elixirs & Edibles.
The company produces THC-infused products like chocolates and drinks and sells them wholesale to licensed businesses. Hodas expects Dixie Elixirs & Edibles to add to its 40-person staff this year and is seeking to create a pool of potential candidates at Thursday's job fair.
Related: Colorado gets $2 million from marijuana taxes
Taylor West, deputy director at the National Cannabis Industry Association, said it's hard to track how many jobs have actually been created in the young, fast-growing industry.
"We're seeing dispensaries that started with five or six employees that now have 20, so it's a thriving industry that's definitely creating jobs," West said. "But it's hard to tell how many."
O.penVAPE, maker of vaporizer pens, and its sister companies Organa Labs and Bakked which make cannabis oil, could double the number of its employees to more than 200 this year, said spokesman Todd Mitchem.
O.penVAPE is holding Thursday's job fair at its headquarters, which Mitchem says is Denver's first for the cannabis industry. On Wednesday, Mitchem said he was prepared for 1,000 people to attend, but really didn't know what to expect. He heard from some job seekers that are even traveling from out of state.
"There's now some legitimate, grown-up companies in the industry and people are starting to get very excited," Mitchem said.
It's not just growers and dispensaries. There's even a couple of marijuana tour guide companies expected to attend the job fair.
Some people want to jump into the booming industry, taking any job they can get, while others are hesitant to take a job in a nascent industry that's not even completely legal in most states.
"Some people come in for an interview and think everyone is getting high all day, but it's not like that," Mitchem said.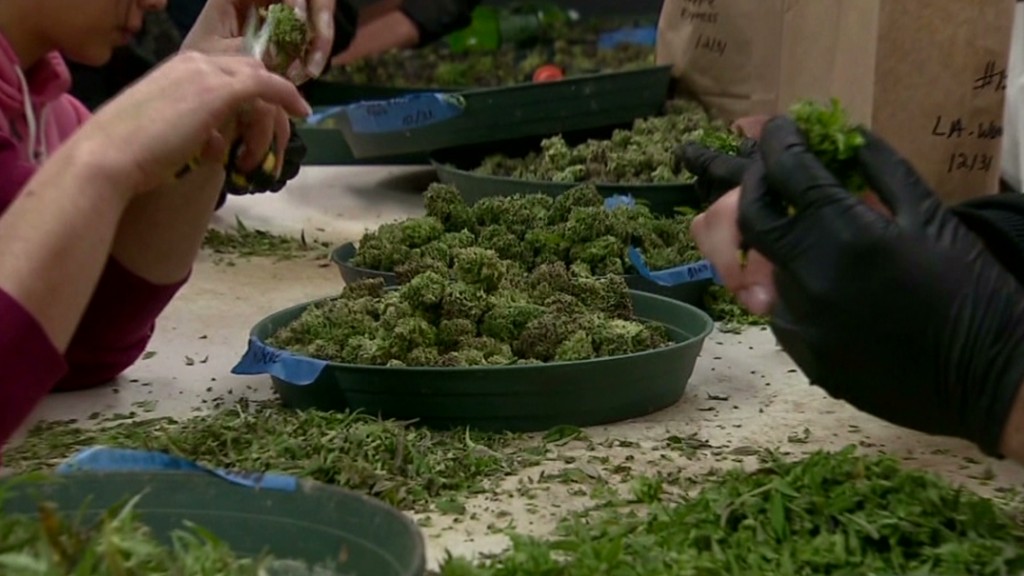 That's why he wants to meet job candidates face to face. The company is currently looking to fill an IT position.
"We made a point to tell people not to come here high. You won't be impressing us with how you can make edibles in your kitchen," he said.