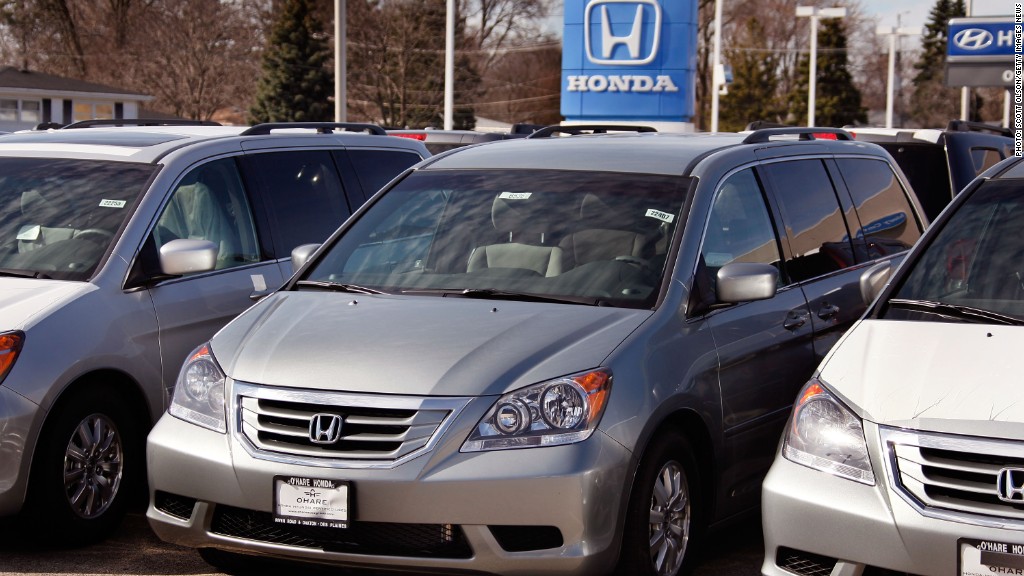 Honda is recalling nearly 900,000 minivans for a defect that could increase fire risk.
The recall includes some Honda Odysseys of model years 2005 through 2010.
The automaker said it expects replacement parts won't be available until the summer, but it can provide customers a temporary repair in the meantime. Honda said it would begin notifying customers in about five weeks.
Honda said it knows of no fires or injuries as a result of the issue, which it described in a filing with the National Highway Traffic Safety Administration: "Prolonged exposure to acidic chemicals and a high temperature environment may cause the cover of the fuel pump strainer to deteriorate prematurely in a manner that can result in cracks in the material."
Fuel can then leak out of the cracks, Honda told NHTSA, "increasing the risk of fire."
Related: Odyssey minivan has a built-in vacuum cleaner
Last year Honda recalled 344,000 Odyssey minivans of model years 2007 and 2008 for a sensor issue that can cause the vehicle to brake on its own.