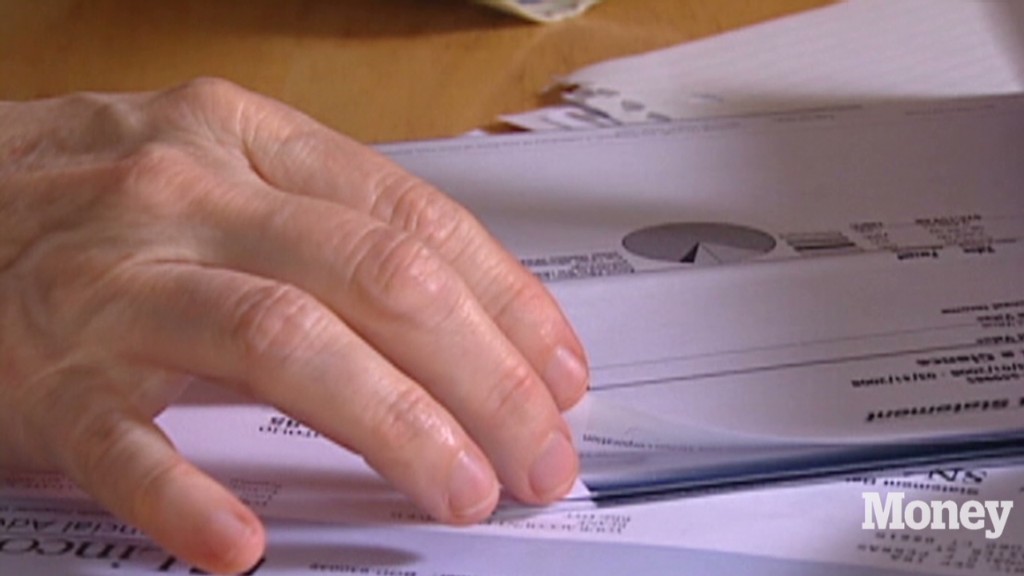 Wealthier retirement savers are regaining confidence that they'll be able to afford to retire comfortably, but lower-income workers remain worried their nest eggs will fall short.
Amid an improving economy and booming stock market, 55% of workers surveyed said they were "very" or "somewhat" confident that their savings would be enough -- up from 51% last year, according to an annual survey released Tuesday by the Employee Benefit Research Institute.
The hitch: That improved confidence was reported almost exclusively by higher-income households ($75,000 and up) and by those participating in an Individual Retirement Account or employer's pension or 401(k) plan, EBRI noted.
Among workers without any retirement savings plan, nearly half said they were "not at all confident" they would have a big enough nest egg, compared to just 11% of those with a plan.
Saving through employer-sponsored plans can be a big help. Yet millions of Americans don't have access to workplace retirement benefits -- a problem that plays a major factor in the country's savings crisis, advocates say.
Related: Quick guide to how much you'll need to retire
Meanwhile, out of all workers surveyed, many reported little or no retirement savings. More than half said they had less than $10,000 set aside, while 36% said they had less than $1,000 saved. In contrast, only 22% said they had $100,000 or more.
While EBRI surveyed workers of all ages, financial planners typically recommend that workers aim to eventually have at least 11 times their annual salary saved. So a worker retiring with a $65,000 income would need a nest egg of around $715,000.
"People recognize the need to save," but they aren't acting on that knowledge, said Greg Burrows, senior vice president of retirement and investor services at Principal Financial Group, one of the survey sponsors.
Again, income was a major factor. More than two-thirds of those with less than $1,000 saved (68%) had household incomes of $35,000 a year or less.
Calculator: Are you on track for retirement?
Workers reported that basic cost-of-living expenses were the greatest burden holding back their savings, while debt was another major obstacle, according to EBRI.
Other retirement worries included possible cuts to Social Security benefits and spiraling health care bills.
The survey polled 1,000 workers age 25 and older and 501 retirees.