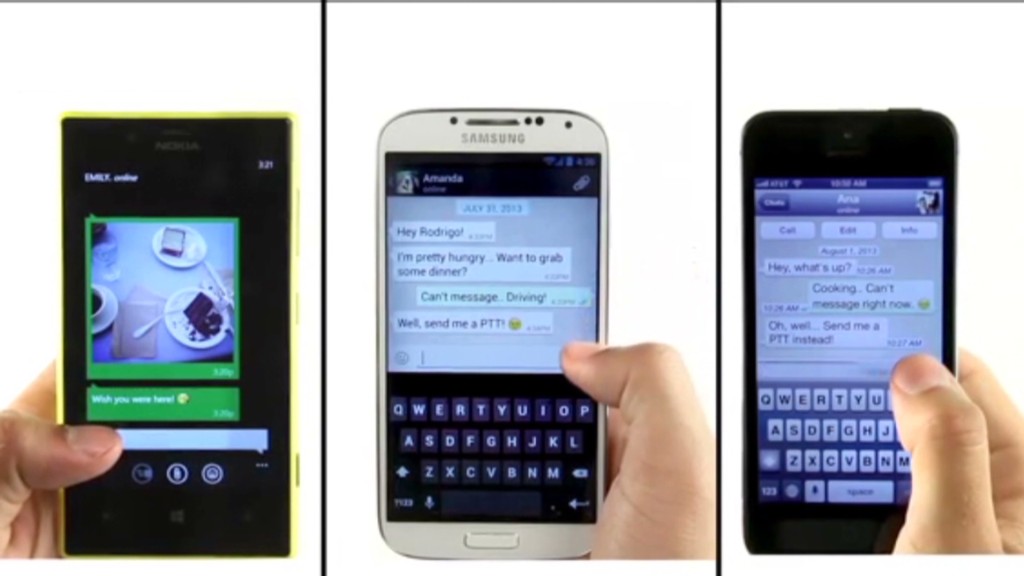 WhatsApp founder Jan Koum wants you to know that your information is safe with him, even after the company is acquired by Facebook.
In fact, WhatsApp knows little about its more than 450 million users, compared to the social networking site. It only asks for your phone number and can access the phone numbers saved in your contact list -- and that's not about to change.
"You don't have to give us your name and we don't ask for your email address," CEO Jan Koum wrote in a post on the company's blog where he said he wanted to clear up inaccurate information circulating about what the new partnership with Facebook (FB) means for users' data privacy.
WhatsApp has never collected or stored information like your birthday, home address or what you search for on the Internet, he wrote.
Related: Why WhatsApp is worth $19 billion
Facebook announced in February that it would pay $19 billion for WhatsApp, the most popular messaging service for smartphones. Users can send messages, pictures and videos to one or many recipients at the same time.
Koum, who grew up in the Soviet Union during a time when people worried their phone conversations might be monitored by the KGB, said he built WhatsApp with the goal of "knowing as little about you as possible" and would not have partnered with Facebook if that was going to change.
"If partnering with Facebook meant that we had to change our values, we wouldn't have done it," he said.
Although WhatsApp does access your contacts, and compiles a list of those who already use WhatsApp for your convenience, it does not collect anything about those contacts besides their phone numbers, according to the terms of service.
Related: WhatsApp founder went from food stamps to billionaire
On the other hand, Facebook knows a lot about its users who willingly post information like their age, location, marital status and job, as well as physically "like" what they're interested in. It doesn't compile files on individual users, but instead collects the data, divides it into categories, makes it anonymous, and sells to advertisers.
WhatsApp will function as an independent autonomous unit within Facebook, like Instagram which Facebook bought in 2012.
"Our fundamental values and beliefs will not change," wrote Koum.