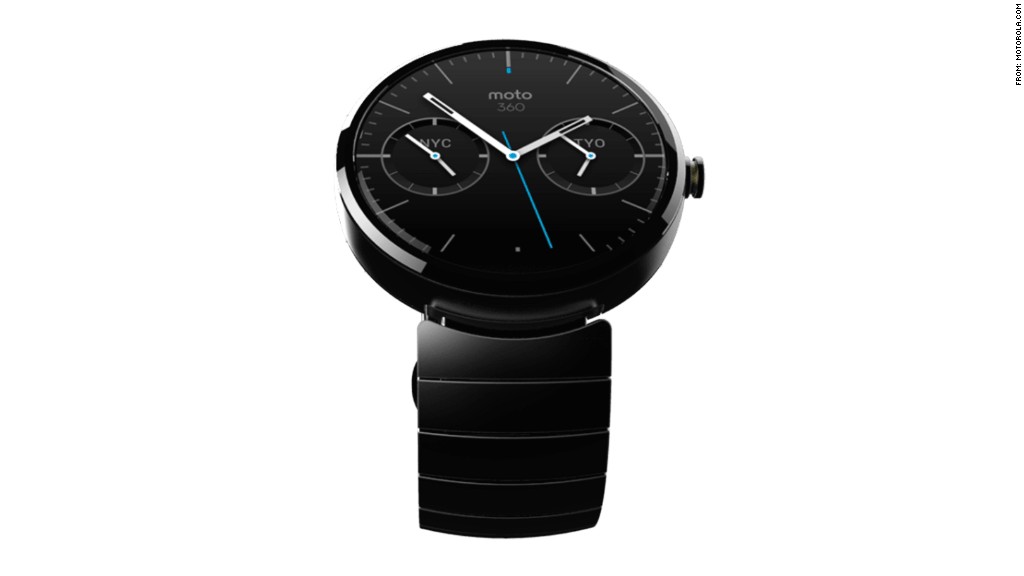 On Tuesday, Google unveiled its software plans for smartwatches, and provided an ever so brief glimpse at what that hardware will look like. Today we got a closer look at the Moto 360 smartwatch.
Motorola chief designer Jim Wicks sat down to discuss some of the Moto 360's guiding design principles and offer up a few new bits of info on the forthcoming product. Here are 10 things from that talk we found particularly interesting.
It's big. Judging from the appearance of the watch on the wrists of the two hosts, you can pick any statement piece from your favorite luxury watch brand and you'll have the right idea of how big this thing will be.
The round face is for your comfort. According to Wicks, Motorola picked the round watch face design to avoid having corners that jab into your wrist. Moto also welcomes the conventional watch metaphor for its tradition, history and familiarity. (And probably because it's easier to build.)
Moto 360 will be one size fits all for now. There are no plans to make a smaller watch for smaller wrists, but the bands will be customizable as a consolation.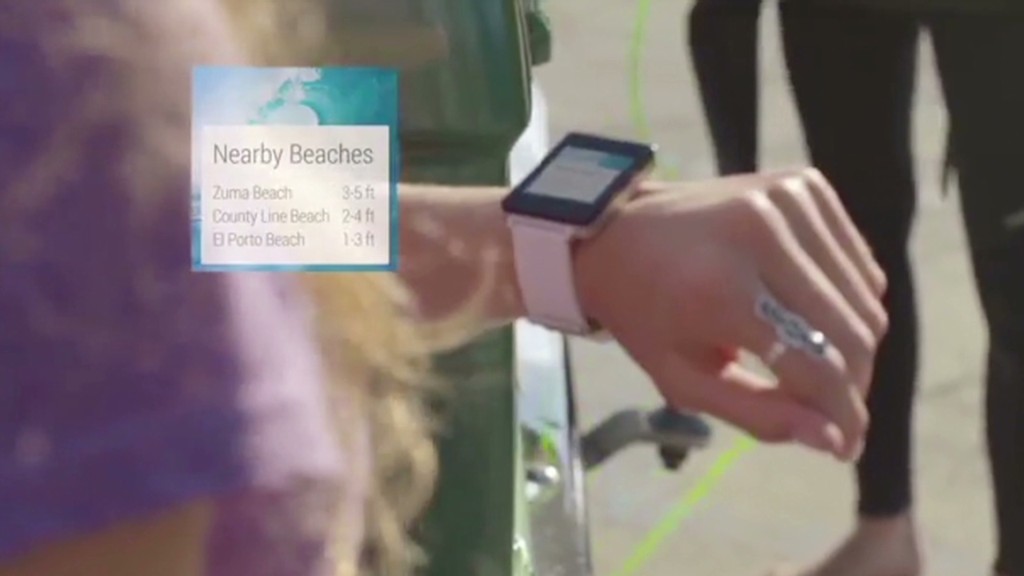 It can be worn on your left or right wrist. No matter how you flip the watch, the screen will orient itself to be readable.
It will work with all phones running Android 4.3. Unlike Samsung's Galaxy Gear, the Moto 360 will work with any Android phone whose software has been updated in the last 6 months.
Price is TBD. So is battery life. If we had to guess, this thing won't be cheap. If we had to guess again, we'd expect that Motorola would like to get a full day's use from a single charge.
Many of the same ideas and technologies used in the Moto X are implemented in the Moto 360. Many of the things that made the Moto X special - the contextual awareness, the excellent battery life, the ability to always listen for a voice command - will be present in the Moto 360. One particularly nice example is being greeted by the time, or whatever information is most pertinent, everytime you lift your wrist and not having to push or tap anything.
The charging technology is a secret. The Moto 360 has no usb ports or openings of any kind. It says it very much looks like a watch in every way. Motorola won't reveal how the watch charges, but we're betting it will use some combination of solar, magnetic induction, and kinetic charging technologies.
It's water resistant. Again, Motorola wouldn't divulge how water resistant the Moto 360 was, but it promised to discuss this more in the future.
Global rollout will happen eventually. We know Motorola plans to launch the Moto 360 in the US this summer. If you don't live in the US, Motorola also plans to offer the Moto 360 in your region...someday.