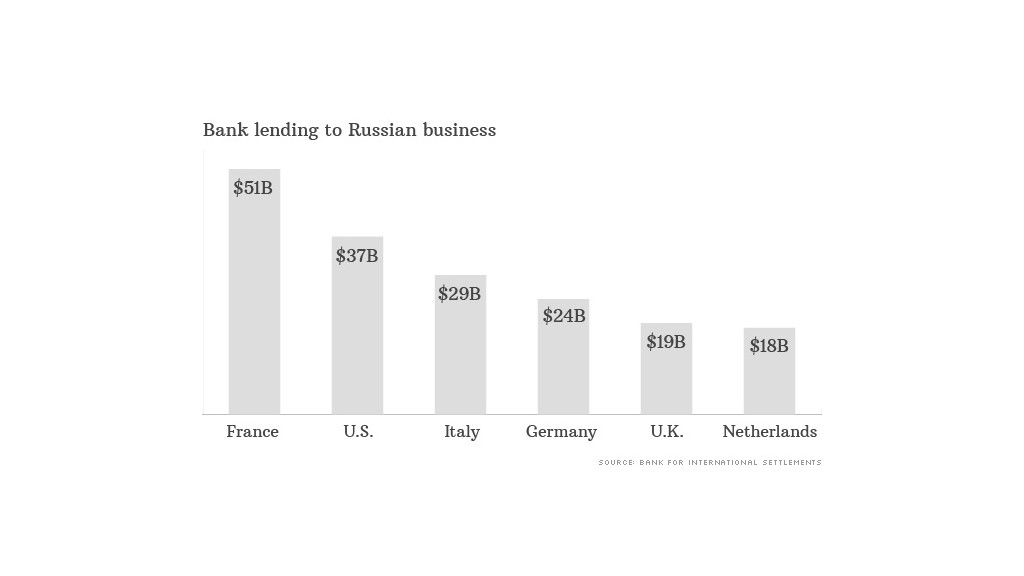 Russian oligarchs, banks and corporations have been borrowing heavily from the West, underscoring the risks for both sides in escalating the Ukraine crisis.
According to Russia's central bank, total foreign debt stood at $732 billion at the end of 2013, up by nearly $200 billion over two years -- and $160 billion of that was new borrowing by Russian businesses and banks.
Just this week, mining giant Metalloinvest said it had arranged an export financing facility worth $1.15 billion with a group of banks including the three biggest names in France, Deutsche Bank (DB), UniCredit (UNCFF) of Italy, ING (IDG) of the Netherlands, as well as Credit Suisse (CS) and Japan's Bank of Tokyo Mitsubishi.
Metalloinvest is controlled by Alisher Usmanov, who is reported to be Russia's richest man and close to Putin.
Related: Russia's U.S. debt not a threat
EU leaders will consider Thursday how to increase the pressure on Putin over Russia's annexation of Ukraine's southern region of Crimea. And they'll meet President Obama next week to continue those discussions.
The U.S. and Europe say Russia has violated Ukrainian sovereignty, and they've released a list of 28 officials, including some senior Russian politicians, who are now subject to travel bans and asset freezes.
But EU leaders are likely to tread very carefully before imposing serious economic sanctions, which would cause damage on both sides. Europe and Russia have close trade and investment ties -- worth about $500 billion a year.
Russia's economy, which was already slowing dramatically last year, may not grow at all in 2014 as a consequence of the Ukraine crisis, some analysts have warned.
The risks for lenders to Russia are already rising because of the deteriorating economic outlook. If the crisis were to deepen, European banks stand to lose much more than their U.S. counterparts.
Data from the Bank for International Settlements shows that European lending to Russia at the end of September 2013 was $184 billion, or 0.4% of total banking industry assets. U.S. exposure was just $37 billion, or about 0.25% of assets.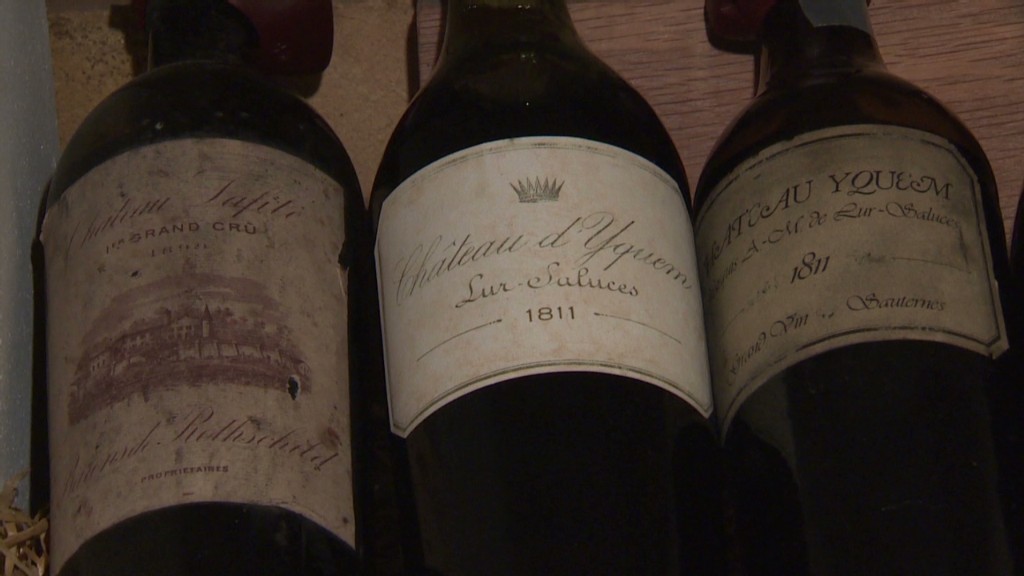 In Europe, French banks have lent the most, with a total of $51 billion, followed by Italy ($29 billion), Germany ($24 billion), the U.K. ($19 billion) and the Netherlands ($18 billion).
According to a CNNMoney analysis of data from the BIS and the European Central Bank, Italy's banking sector is most exposed. Italian lending to Russia is worth just under 1% of the country's total banking assets, followed by France and the Netherlands -- both with 0.6%.
German banks have lent about 0.25% of total assets to Russia, and U.K. banks about 0.2%.
Even if Russia's action remains limited to Crimea and it avoids tougher sanctions, its $2 trillion economy could lose more than 1% in output over two years as a consequence of reduced foreign direct investment and lending, the Institute for International Finance said.