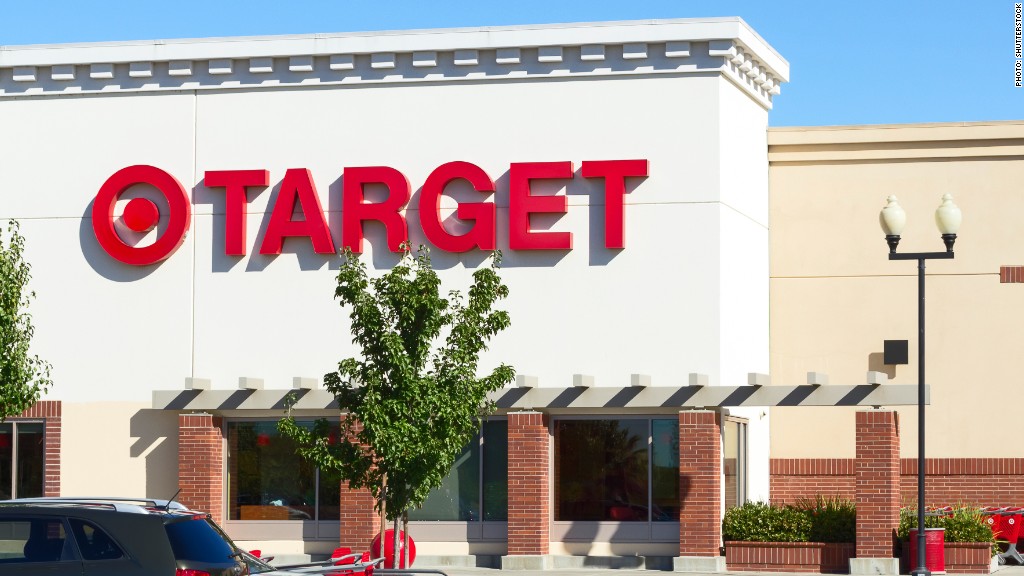 Standard & Poor's downgraded Target's corporate debt rating by one notch Friday due to last year's data breach and continued losses in its Canadian division.
The breach compromised credit card numbers and personal information of tens of millions of customers during the 2013 holiday season. Target (TGT) has said the hack cost the company as much as $61 million in the final months of 2013.
S&P expects the breach to have a "somewhat lingering effect" on traffic at the retailer's stores through at least August of this year. Sales slowed in the most recent quarter, which ended Feb. 1.
Target recently said its ongoing investigation of the breach could turn up "additional information that was accessed or stolen."
But the agency also said Target's outlook is stable. Although the retailer lost $723 million in Canada last year, S&P expects those losses to narrow in 2014. The agency also considers costs due to the data breach to be "significant but manageable."