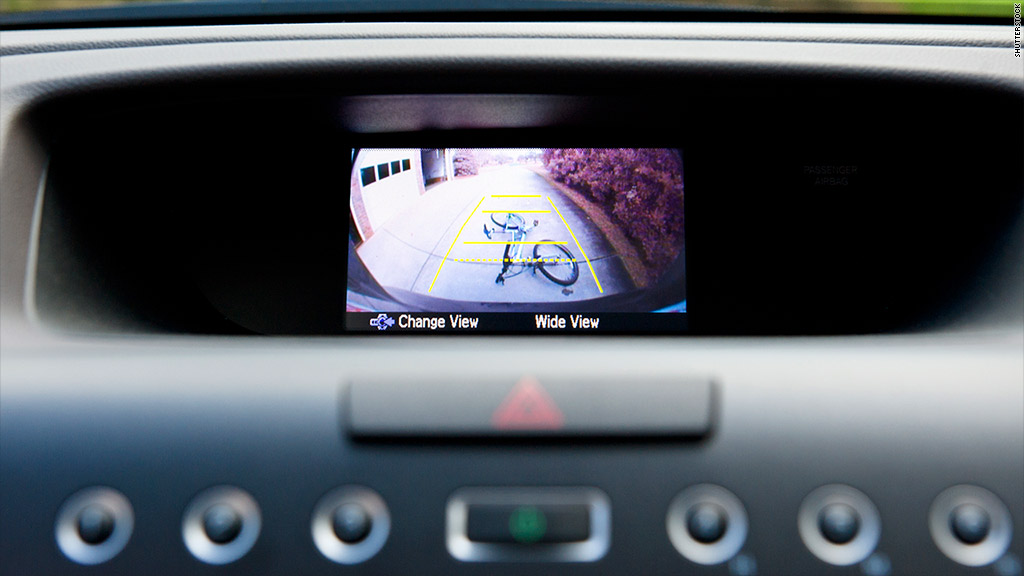 Automakers will be required to install backup cameras in most new vehicles by May 2018, a federal agency announced Monday.
The National Highway Traffic Safety Administration finalized a long-awaited rule requiring all new cars, SUVs, and minivans, as well as some new small trucks and buses to carry rear visibility technology.
Automakers haven't been previously required to include these systems but NHTSA did recommend it, saying it can save many deaths and injuries from backover crashes. There are nearly 210 backover deaths each year, the agency said. About a third of those deaths are children, and many are caused by parents, it said.
Rear facing cameras, including those that automakers already offer, would save between 59 and 69 deaths a year, NHTSA said.
Related: Apple's CarPlay draws safety criticism
"Safety is our highest priority, and we are committed to protecting the most vulnerable victims of backover accidents -- our children and seniors," said Anthony Foxx, the transportation secretary. "As a father, I can only imagine how heart wrenching these types of accidents can be for families, but we hope that today's rule will serve as a significant step toward reducing these tragic accidents."
The agency also touted a number of benefits beyond safety. Parking, for one, would become easier, it said in the regulation.
Related: Slow down! A ticket hikes your insurance
NHTSA expected the system would cost about $140 per new vehicle -- and less for those that already have in-dash displays installed.
A 2008 law required the agency to develop rules to prevent backover accidents. Rules requiring backup cameras in all new vehicles were developed, but their implementation has been delayed until now.
Many vehicles, including luxury models, already carry rear-facing cameras, and an auto industry group applauded the move.
"Today, the government has stepped forward as a strong advocate for cameras on cars, and this action helps pave the way for using cameras in other ways on vehicles," the Auto Alliance said in a statement. It also pledged to ask "NHTSA to allow automakers to remove side-view mirrors and replace them with cameras that may expand side vision while increasing fuel efficiency."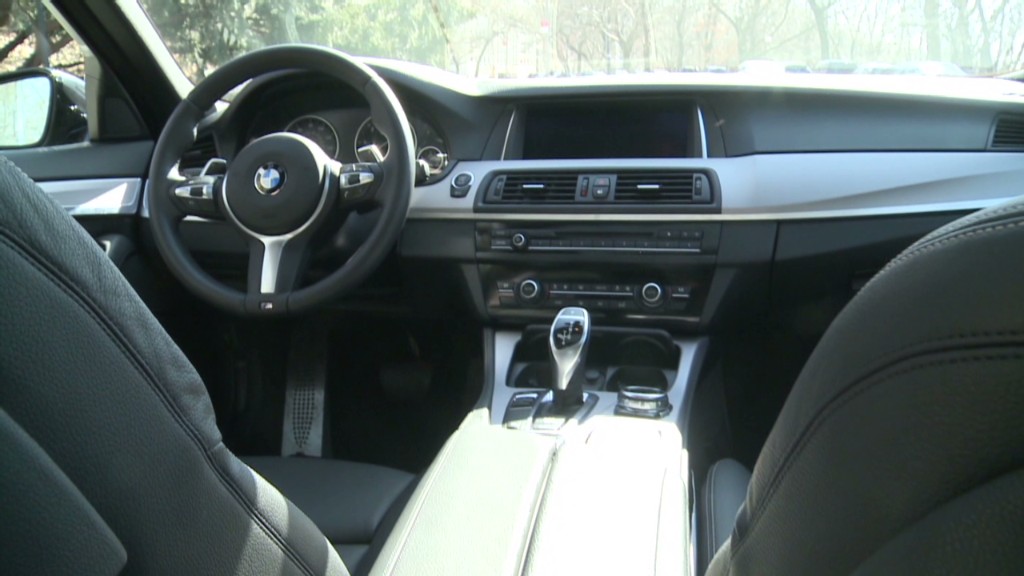 Several safety advocacy groups sued the government and asked a federal judge to require backup rules be adopted. Those groups said Monday's announcement was long overdue.
"While the administration delayed the rule, more children died in backover accidents," said Robert Weissman of Public Citizen, one of the groups. "The cost of regulatory delay, in human lives, could hardly be more clear than it is today."