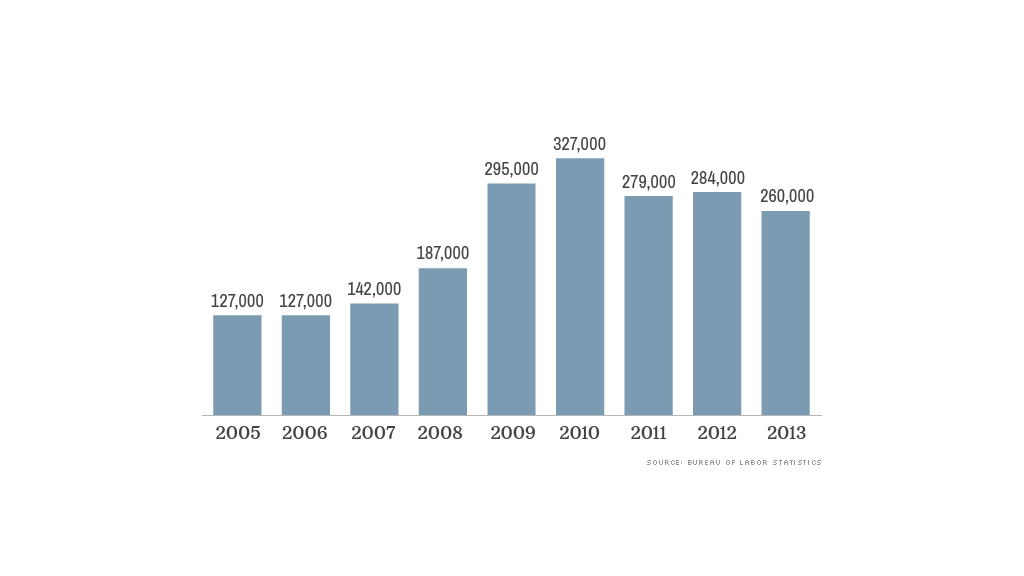 If you thought paying tens of thousands of dollars for a college education guaranteed a high-paying job, think again.
About 260,000 people who had a college or professional degree made at or below the federal minimum wage of $7.25 per hour last year, according to the Bureau of Labor Statistics.
Things may be looking up a little, though -- it's the smallest number since 2008. The worst year was 2010, when the number skyrocketed to 327,000.
Despite the recent improvement, the number of workers with college degrees is still more than double what it was in 2005, prior to the Great Recession.
Related: 2014 minimum wage, state by state
While an improving economy might play a role in graduates snagging better-paying jobs, other less-encouraging factors might also be at play.
A total of 21 states, including New Jersey, New York and Connecticut recently, have higher minimum wage floors than the federal level of $7.25 per hour
Experts point to shifts in the post-recession labor market as the reason for so many college graduates in low-paying jobs.
"The only jobs that we're growing are low-wage jobs, and at the same time, wages across occupations, especially in low-wage jobs, are declining," said Tsedeye Gebreselassie, a staff attorney at the worker advocacy group National Employment Law Project.
Related: Surprising minimum wage jobs
Some 58% of the jobs created during the recent economic recovery have been low-wage positions like retail and food prep workers, according to a 2012 NELP report. These low-wage jobs had a median hourly wage of $13.83 or less.
At the same time, median household income has also dropped by more than $4,000 since 2000, according to the Census Bureau.
This has fed the growing number of college educated workers protesting for higher pay.
Debbra Alexis, a 27-year-old Victoria's Secret employee with a bachelor's degree in health sciences, gathered more than 800 signatures in support of her campaign for higher pay at her New York City store. The store, part of L Brands (LB), ended up giving across-the-board raises of about $1 to $2 per hour to all workers in the Herald Square store.
Related: Millennials turn up heat against low wages
A group of Kaplan tutors in New York City also formed a union to bargain for better wages.
And fast food worker Bobby Bingham, who got a bachelor's degree from University of Missouri in Kansas City, works four part-time low-wage jobs just to barely scrape by.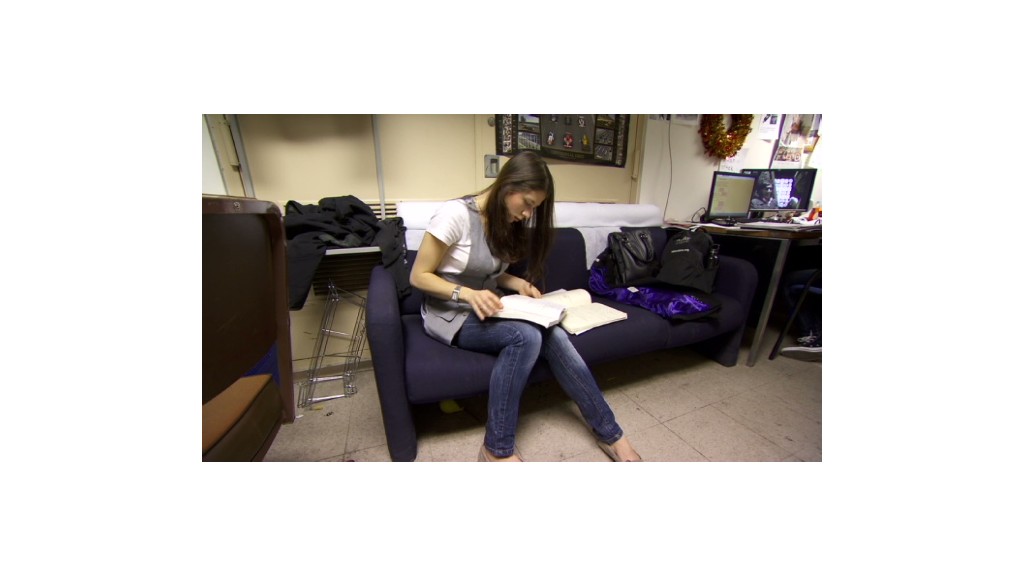 The consensus among these workers is that they thought pursuing pricey degrees would buy them access into the middle class. But that has been far from the reality in the wake of the recession.
"My family told me, 'just get your degree and it will be fine,'" Bingham told CNNMoney. "A degree looks very nice, but I don't have a job to show for it."