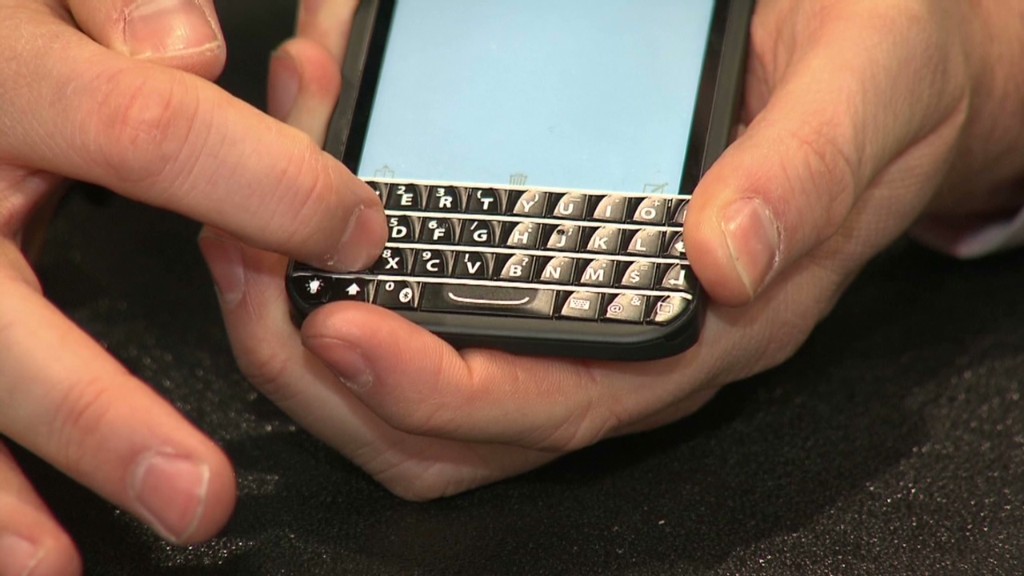 A federal judge has banned Ryan Seacrest's Frankenstein iPhone-and-BlackBerry device.
Typo, a startup co-founded by the "American Idol" host, began selling a snap-on BlackBerry-like keyboard for the iPhone in December. But BlackBerry (BBRY) filed a patent lawsuit against Typo in January, alleging that the $99 tactile keyboard was "a blatant infringement against BlackBerry's iconic keyboard."
A California judge on Friday blocked sales of Typo's case until the lawsuit is resolved. The court noted that BlackBerry "has established a likelihood of proving that Typo infringes the patents at issue," and that Typo had not yet presented a substantial rebuttal.
"This ruling will help prevent further injury to BlackBerry from Typo's blatant theft of our patented keyboard technology," BlackBerry said in a statement Monday. "While we are flattered by the desire to graft our keyboard onto other smartphones, we will not tolerate the deliberate use of our iconic design without proper permission."
Related: BlackBerry sues Ryan Seacrest startup Typo
Typo did not immediately respond to a request for comment. The company has previously said that BlackBerry's allegations "lack merit," and that it "intend[s] to defend the case vigorously."
Last month, BlackBerry unveiled the new Q20 smartphone, a device that combines a touchscreen with a physical keyboard, trackpad, and menu buttons similar to old-school BlackBerry phones. In addition, the company is starting a new production run of older BlackBerry Bold phones, which feature its classic keyboard design.
But the Ontario-based company has faced huge losses in market share to Apple's (AAPL) iPhone and smartphones running Google's (GOOG) Android software.
BlackBerry is no longer focusing on beating the iPhone and Android, and has instead announced a renewed focus on business customers and a push in software and services that can run on phones made by its competitors. New CEO John Chen hopes that will be enough to reverse the company's massive recent losses.