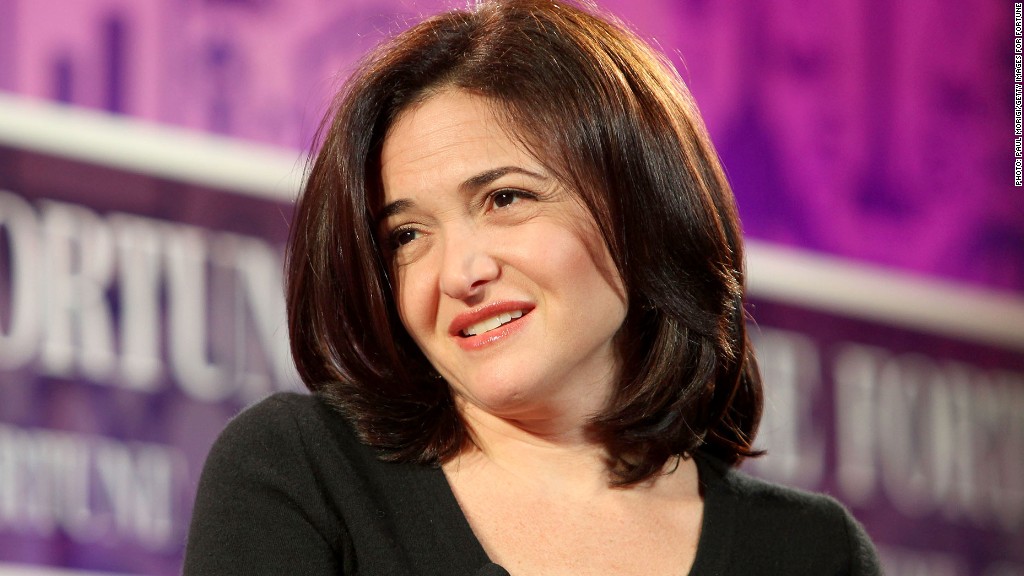 Facebook executives took home another big haul for their efforts in 2013, even though their pay packages weren't quite as lucrative as they were in 2012.
In a regulatory filing Monday, Facebook said that three of its top executives earned more than $10 million in salary, bonuses and stock awards last year. A year earlier three top execs made more than $17 million.
Facebook's Chief Operating Officer Sheryl Sandberg's compensation dropped to $16.1 million last year, down from the $26.2 million she earned in 2012. But Facebook's executives receive a significant portion of their compensation in stock grants that vest over the course of four years, so those totals could change depending on what happens with the company's share price over time.
Chief financial officer David Ebersman earned $10.5 million last year, down from $17.5 million for 2012. And Mike Schroepfer, Facebok's chief engineer, earned $12.6 million in 2013 after making $20.7 million a year earlier.
Related: Tech's highest paid CEOs
It doesn't appear that the cuts in compensation are related to performance -- Facebook's board praised Sandberg's leadership in "the continued growth in mobile ad revenue, helping to grow the base of Facebook (FB) users, and strengthening key policy relationships globally." Ebersman, the board said, contributed to growing the company's revenue and the "execution of financial planning and forecasting."
Related: Facebook's Sandberg hits billionaire status
CEO Mark Zuckerberg accepted a $1 salary for 2013, as the company had previously announced, following the example of other tech industry leaders like Google' (GOOG)Larry Page and Sergey Brin. Former Apple (AAPL) CEO Steve Jobs famously took home just $1 a year.
It's safe to say Zuckerberg can afford it -- as Facebook's leading shareholder, he had a net worth of $27 billion as of Monday, according to Bloomberg.
Zuckerberg did receive chartered air travel paid for by Facebook (FB), which the company valued at $650,164 for 2013.
Facebook's ad revenue soared 72% in 2013, including strong growth in mobile ads, which had been a question mark for the company. Overall sales hit $7.8 billion on the year, up from $5.1 billion in 2012.