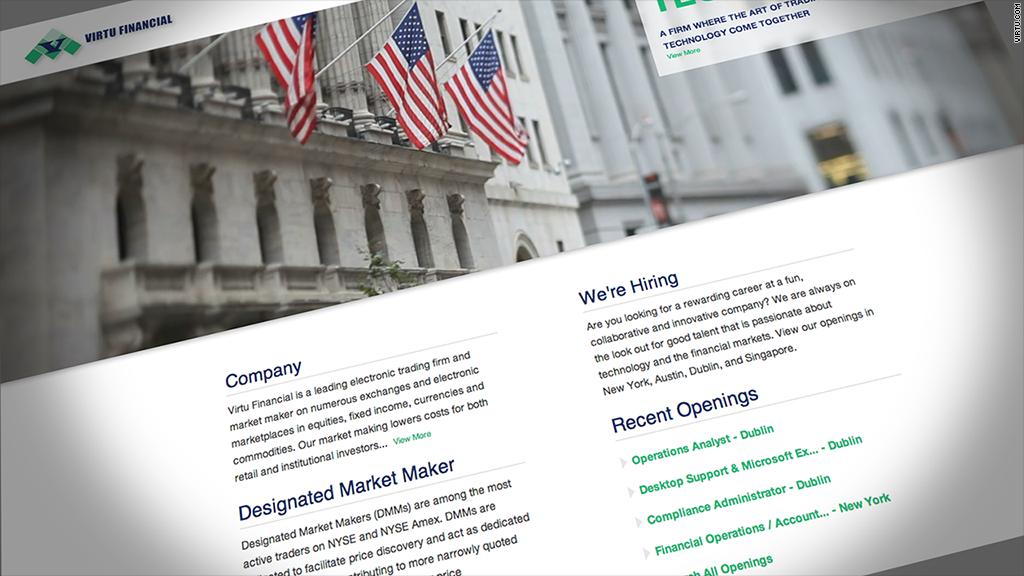 High-frequency trading firm Virtu Financial is reportedly delaying its initial public offering after a new book has drawn scrutiny on the high speeding trading business.
Citing people familiar with the matter, several news outlets said part of the New York-based company's decision was related to the release of Michael Lewis's new book, "Flash Boys: A Wall Street Revolt."
Related: Wall Street responds to Michael Lewis' 'Flash Boys'
In his book, which has been accompanied by promotional interviews and a much-discussed 60 Minutes segment, Lewis claims that the stock market is rigged in favor of high-frequency trading -- a strategy where traders use computer algorithms to buy and sell stocks in the blink of an eye, often beating out traditional investors.
Virtu was supposed to begin marketing its IPO Friday, but the company is postponing the IPO by at least a week, the reports said. It still plans to trade on the Nasdaq under the symbol VIRT.
Virtu filed for its IPO in March, seeking to raise $100 million, but IPO firm Renaissance Capital at the time estimated the size of the deal could be as high as $250 million.
For its part, Virtu intends to persuade the public and investors that it doesn't have an unfair advantage and is, in fact, one of the "good guys".
Related: Flash Boys face off: Michael Lewis on CNBC
Brad Katsuyama, an ex-trader who is portrayed as a hero in Lewis' book because of his alternative IEX exchange that prevents firms from gaining unfair trading advantages from speed alone, told the Wall Street Journal that Virtu is one of the "good high-frequency traders."
"They are one of the few HFT firms trading on IEX and I think that says a lot about them and a lot about some of their competitors," Katsuyama said.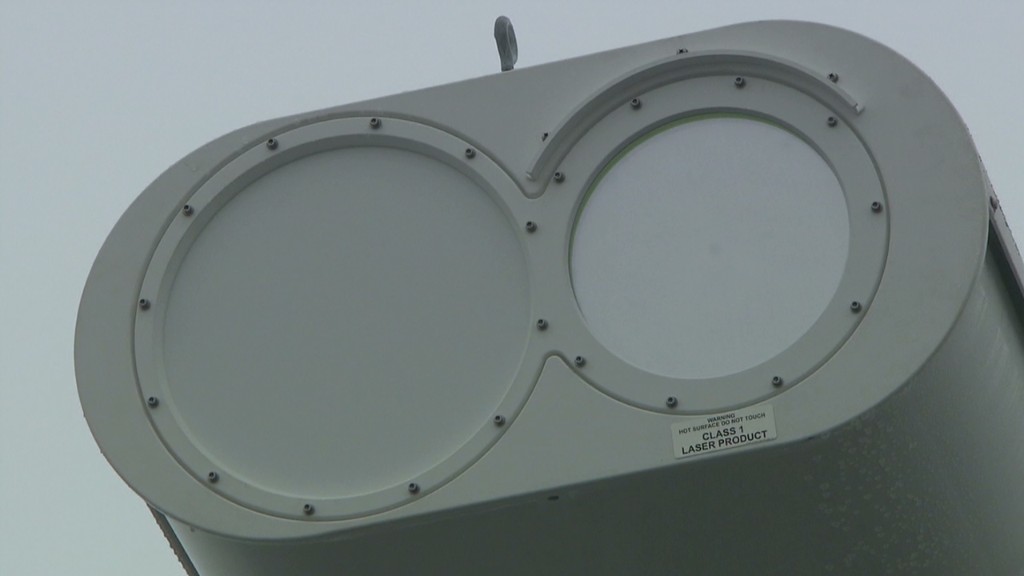 Virtu's track record is remarkably impressive. According to its SEC filing, the firm had only one losing trading day in the four-year period between January 2009 and December 2013.
Its risks include the potential for increased government regulation of high-speed trading as well as the possibility of technological failures on its trading platform, the filing said.