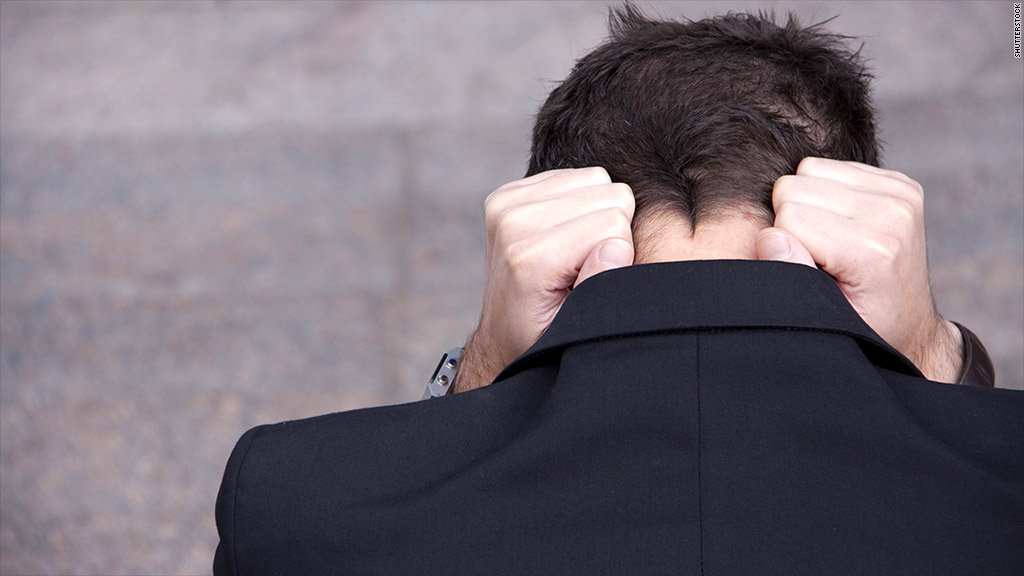 Big financial firms are being forced to confront stress, anxiety and depression among their staff as banker suicides and premature deaths make headlines.
Last week, a coroner concluded that retired Deutsche Bank (DB) executive William Broeksmit took his own life. His psychologist told the inquest that Broeksmit was deeply anxious about authorities investigating the bank.
Last year, Bank of America (BAC) intern Moritz Erhardt died of an epileptic seizure, which may have been triggered by fatigue, according to the coroner. The 21-year old had been working punishing hours in the days before he died.
In May, an inquest will examine the death of J.P. Morgan (JPM) employee Gabriel Magee, who fell from the bank's 33-story tower in London in January. Magee died just weeks before a J.P. Morgan colleague apparently committed suicide in Hong Kong.
"The stress in [London] is certainly palpable. It seems to have gotten worse over the last few years since the recession," said Dr. Neil Brener, a psychiatrist who works with professionals in the city's financial center. "Employers are starting to wake up to this as a problem."
Bankers took much of the blame for the global financial crisis. In the years since, there's been a flood of investigations, lawsuits and new regulations that have piled on the pressure for many workers, even as their employers demand a return to the bonanza profits of the past.
And it's an uphill struggle for financial firms trying to change a culture where employees fear that asking for help could damage their careers. Getting London's 146,000 banking staff to change their ways will take time.
Related: Making 6 figures on Wall Street, but life stinks
But some firms are making a start. In London, 19 companies and two charities -- Mind and Mental Health First Aid -- have created the City Mental Health Alliance, which provides a forum for top executives in banking and professional services to talk about how to tackle the problem.
CMHA was founded in October, and now includes Bank of America (BAC), Goldman Sachs (GS), Morgan Stanley (MS), UBS (UBS), KPMG and Deloitte, among others.
Pete Rodgers, CMHA co-founder and deputy general counsel at KPMG International, said all these firms have good programs to help employees cope with crises -- offering a helpline to call in times of distress, for example -- but few have initiatives focused on prevention.
"Everybody recognizes that [London] is a competitive place and long hours are not going to go away," said Rodgers. Employers are "experimenting with programs to meet their clients needs but also ensure employees have down time when they can revitalize," he said.
Related: Zurich Insurance chairman quits after CFO suicide
Among the new measures being introduced: Goldman Sachs is encouraging its junior investment bankers to take weekends off.
And one of the big accounting firms is considering allowing employees to take a few months off work without disclosing why they need a break, Rodgers said. That could help employees who don't want to talk about mental health issues with their managers.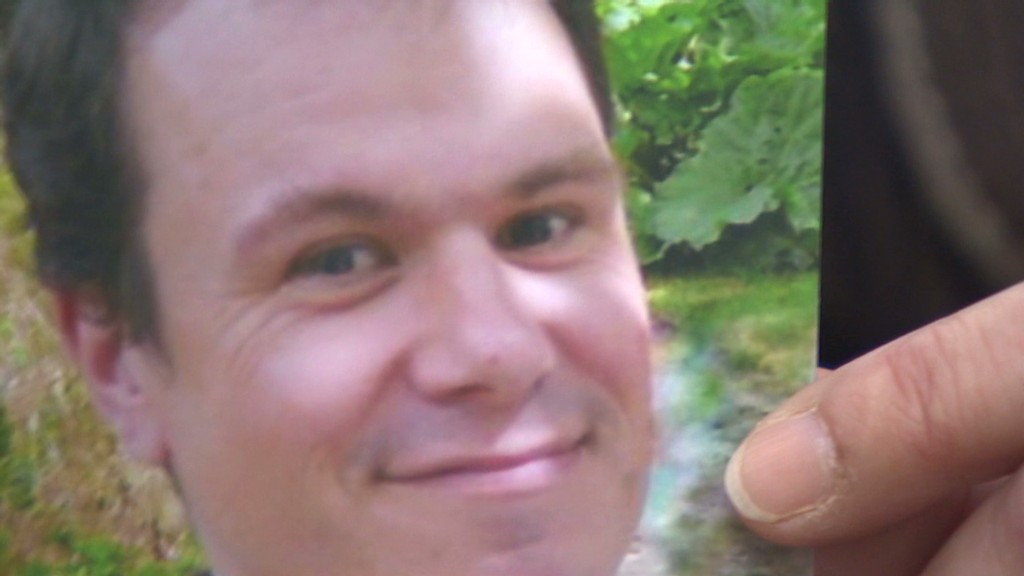 Morgan Stanley has also been expanding a program called Mind Matters, which offers employees seminars on issues related to resilience, relaxation and managing pressure. The program was launched in 2010.
Related: Wall Street says 'Om'
But even as firms are trying to tackle rising stress, they're doing little to publicize their efforts. Half a dozen of London's biggest banks contacted by CNNMoney refused to comment on the issue.
KPMG was one of the few companies to speak up. According to Rodgers, one initiative that went down particularly well at the firm had senior executives write about their personal mental health struggles in a company newsletter, which encouraged more open discussion among staff.
Despite its reticence, Rodgers believes the financial services industry realizes the bottom-line benefits of improving the mental health of their employees.
"We understand the business case," he said.
Mental distress issues cost U.K. employers roughly £26 billion ($43 billion) each year through absenteeism, reduced productivity and recruitment costs, according to the Center for Mental Health.