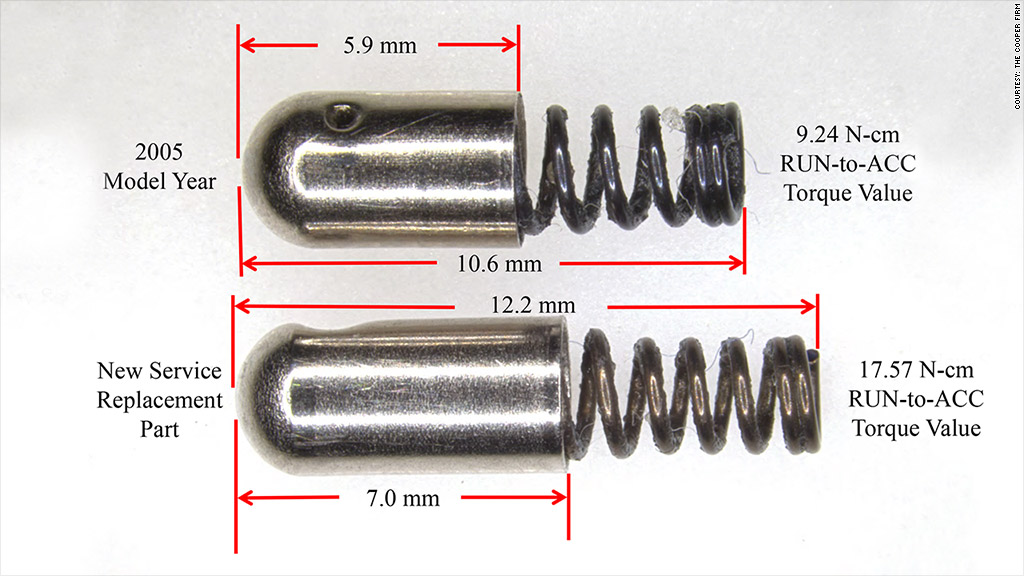 A problem with a tiny, 57-cent part inside the ignition switch has led to a massive recall of 2.6 million General Motors vehicles, numerous federal probes and at least 13 deaths.
The faulty part was redesigned in 2006, but the part number was never changed. Typically, any time a car part is redesigned, the manufacturer changes the part number.
The fact that the part number wasn't changed prevented federal safety investigators, and even some GM employees, from figuring out what caused the accidents. Accidents declined in newer vehicle models, but investigators could not figure out why, since there didn't appear to be any change in how they were manufactured.
Critics of the company allege that the lack of a new part number is the sign of a deliberate cover up.
CEO Mary Barra couldn't explain to lawmakers at a hearing Wednesday why the part number wasn't changed, but said that it was "completely unacceptable." She pledged that an internal investigation would determine what happened.
Related: 7 takeaways from GM recall hearing
Sen. Kelly Ayotte told Barra that she thinks the lack of a new parts number "goes beyond unacceptable. I think this is...criminal deception."
The part, called the "switch indent plunger," is roughly a half-inch long and costs 57 cents, according to testimony from House Democrat Diana DeGette. GM spokesman Jim Cain said he couldn't confirm that the part cost 57 cents. But, he added, "Presumably it is based on documents in evidence, so I won't dispute it either."
The plunger is designed to provide enough torque, or pressure, to keep the ignition from accidentally turning off. If the ignition shuts off while the car is running, the airbags, power steering and anti-lock brakes are all disabled.
Related: GM - Steps to a recall nightmare
Parts maker Delphi told Congressional investigators that GM knew the plunger didn't have enough torque to meet its specifications when it was first delivered to the company. But the automaker accepted them anyway. Barra acknowledged that fact in testimony Tuesday.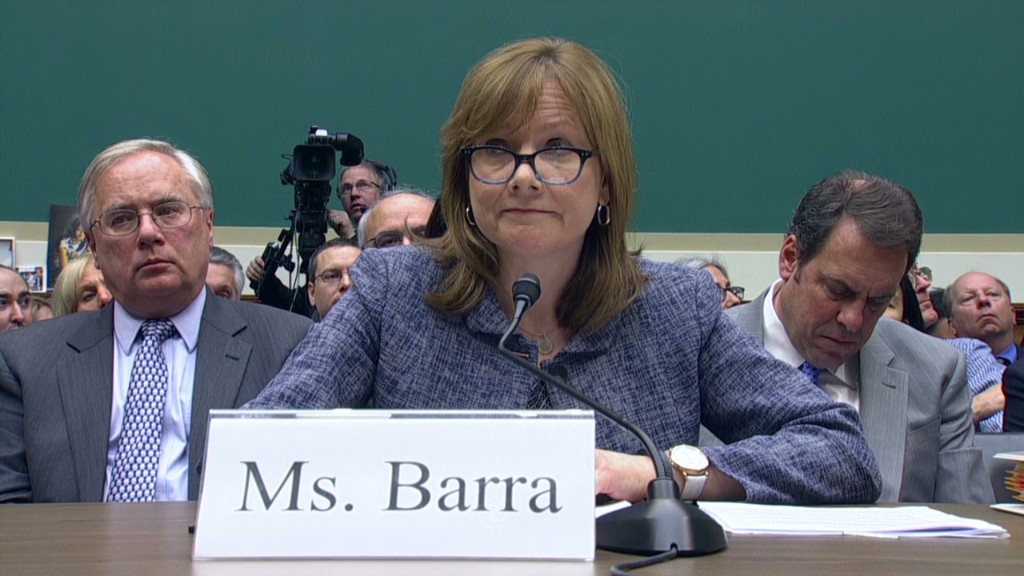 After reports of crashes, GM apparently decided to change the plunger sometime in 2006, increasing its size by 1.6 millimeters, or roughly the width of a quarter. That appears to have fixed the problem.
Congressional investigators found a document signed by a GM engineer authorizing the change in order to "increase torque force in the switch." But the engineer who signed that document testified in a deposition that he was not aware of the change in the part.
The deposition was taken as part of a wrongful death case over a 2010 fatal crash. GM reached a confidential settlement with the family of the woman killed in the crash. Their attorney, Lance Cooper, found out about the changed part with the help of engineer Mark Hood, who dug through junk yards and compared different ignition switches.
"It was fairly clear that there was a torque issue with the switch ," Hood told CNN Wednesday.