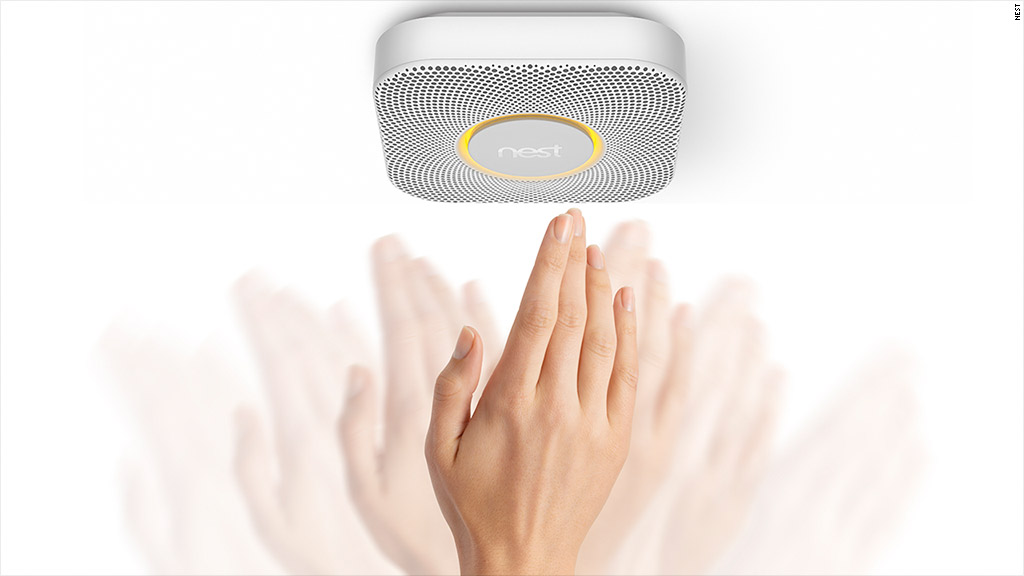 Nest has temporarily stopped selling its smart smoke alarm, because the device can accidentally be turned off during an emergency.
CEO Tony Fadell announced the discovery in an open letter on the company's website. One of Nest's key features was to blame: You can wave your hand to turn off the Nest Protect Smoke and Carbon Monoxide alarm, But other things can shut it off too.
"This could delay an alarm going off if there was a real fire," Fadell said.
It wasn't immediately clear how else that high-tech function could be activated. But the company is conducting a software update and getting approval from U.S., U.K. and Canadian safety regulators. The approval process might take two or three months, Fadell said.
Related story: Your hackable house
Until then, the company won't sell its smoke alarm. It advised current device owners to disable the Nest Wave feature. And Nest will soon forcibly shut down that feature on all of its customer's devices connected to the Internet via Wi-Fi.
The Nest smoke alarm is part of the new generation of Internet-connected home appliances. Nest Labs also created a thermostat that can program itself and talk to smartphones. Recently, Google (GOOGL) bought Nest Labs for $3.2 billion, part of its foray into intelligent devices.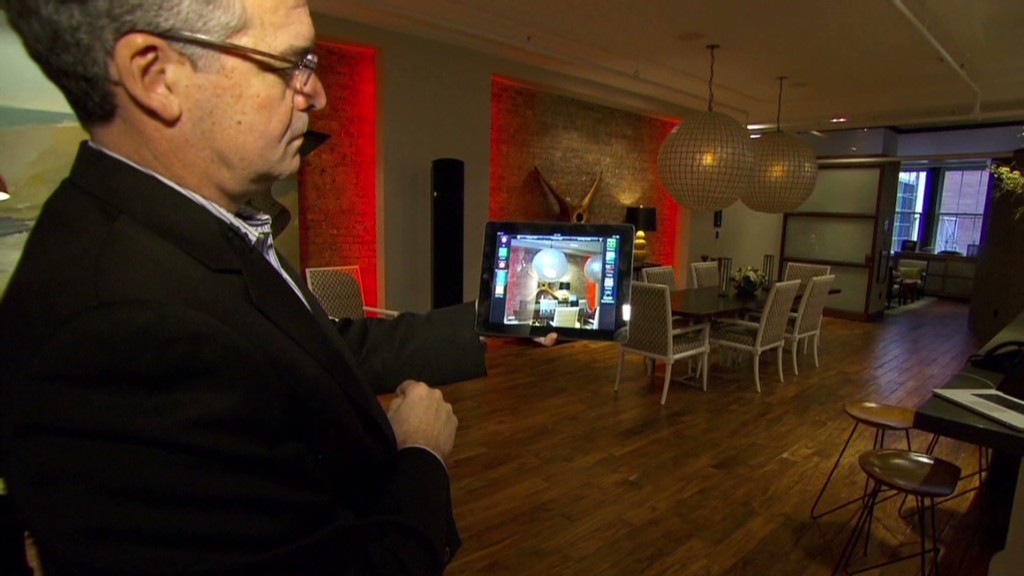 The Nest Protect's foil is tied to what makes it so attractive: a two-way conversation with your device. Until now, smoke alarms have been static devices that wail incessantly whenever the faintest waft of smoke -- even from slightly burnt meatloaf. The Nest Device actually speaks to alert you of smoke or carbon monoxide. If things get really bad, the alarm goes off. But you could wave your hand to make it hush.
Nest is also offering a full refund to anyone who doesn't hook up their smoke detector to Wi-Fi for an automatic update.