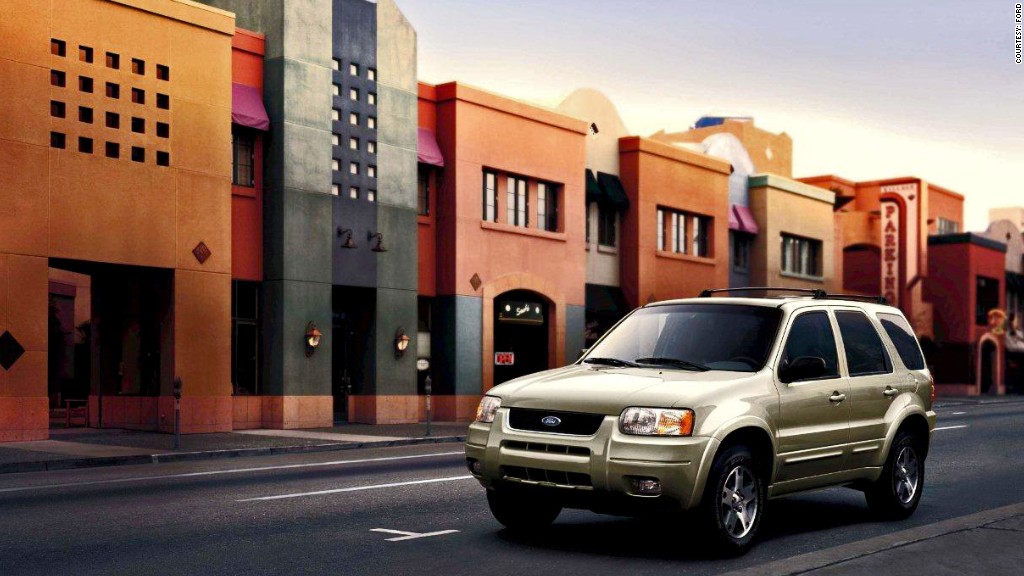 Ford Motor Co. has announced two recalls, affecting about 435,000 vehicles.
The bigger recall impacts 386,000 Escape SUVs built between 2001 and 2004. According to Ford (F), there may be a corrosion issue with the vehicles' subframe that would cause the lower control arm to separate, and potentially lead to diminished steering control.
The automaker says it's aware of one crash that may be related to the problem. There were no injuries.
Dealers will install a reinforcement crossbrace to resolve the issue.
Most of the recalled vehicles are located in 20 states and the District of Columbia, where road salt is used throughout the winter.
The states are Connecticut, Delaware, Illinois, Indiana, Iowa, Maine, Maryland, Massachusetts, Michigan, Minnesota, Missouri, New Hampshire, New Jersey, New York, Ohio, Pennsylvania, Rhode Island, Vermont, West Virginia and Wisconsin.
About 37,000 of the Escapes are in Canada.
Related: GM's tough call: How to pay recall victims.
The second recall affects 48,960 Ford Fusions, Escapes and C-MAXs, and Lincoln MKZs. The company says the vehicles have seat back frames that don't conform to safety standards, increasing the risk of injury.
No accidents or injuries have been attributed to the problem.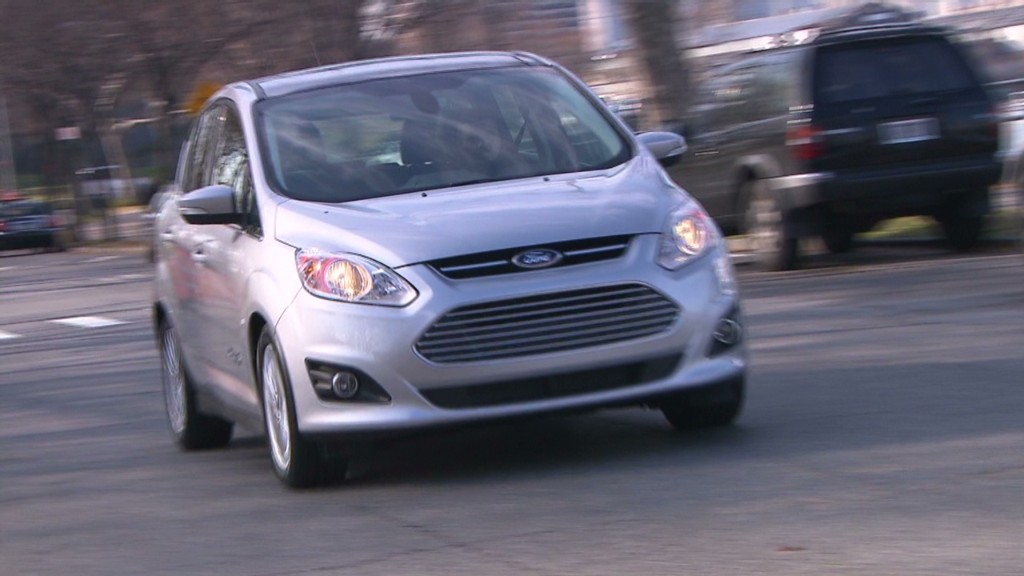 Ford's rivals have been dealing with some major recalls in recent weeks. The most prominent is General Motors (GM)' recall of more than 2.6 million Chevrolet Cobalts and similar vehicles for an ignition problem that resulted in at least 13 deaths. GM CEO Mary Barra testified about the problem before Senate and House committees last week.