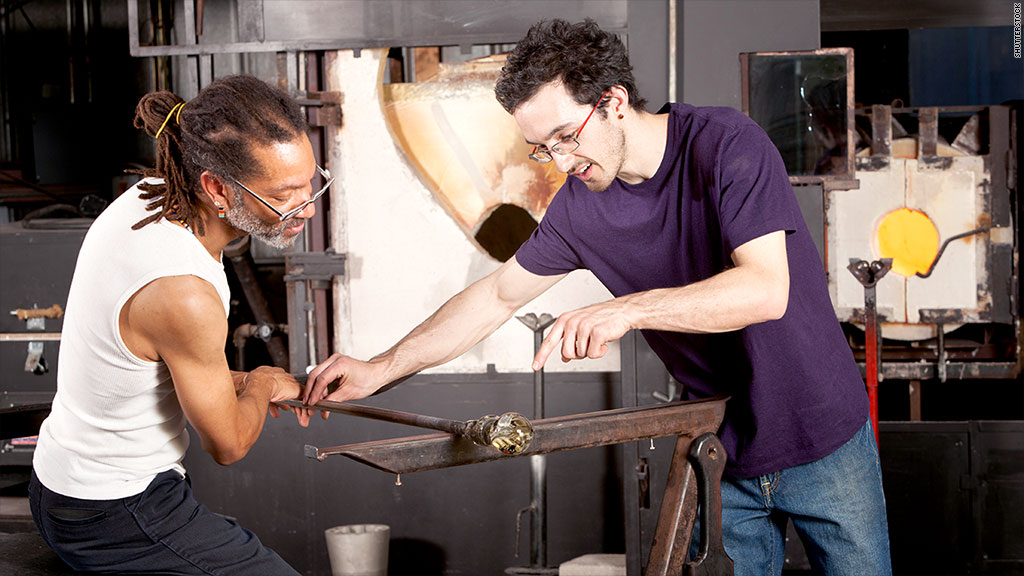 As more and more Americans find jobs, it's having a chilling effect on potential new entrepreneurs, according to a new industry report.
The U.S. economy added 192,000 jobs last month -- finally recouping all the private sector jobs lost during the 2008 financial crisis.
But as the labor market keeps growing, there's also less pressure to start a business out of necessity, said EJ Reedy, director with the Kauffman Foundation.
Last year, 476,000 new businesses were created each month, mostly in the construction and services industries, according to the Kauffman Index of entrepreneurial activity.
That's down 7% from 2012, when 514,000 new businesses were being created monthly.
Related Story: 7 hot startup ideas
The 2013 decline also marks the second straight year that new business creation has dipped, putting the level of new entrepreneurial activity at pre-recession levels.
If this trend continues, Reedy is concerned it could lead to fewer high-growth startups, which typically generate revenue and jobs at a more robust rate than other small businesses.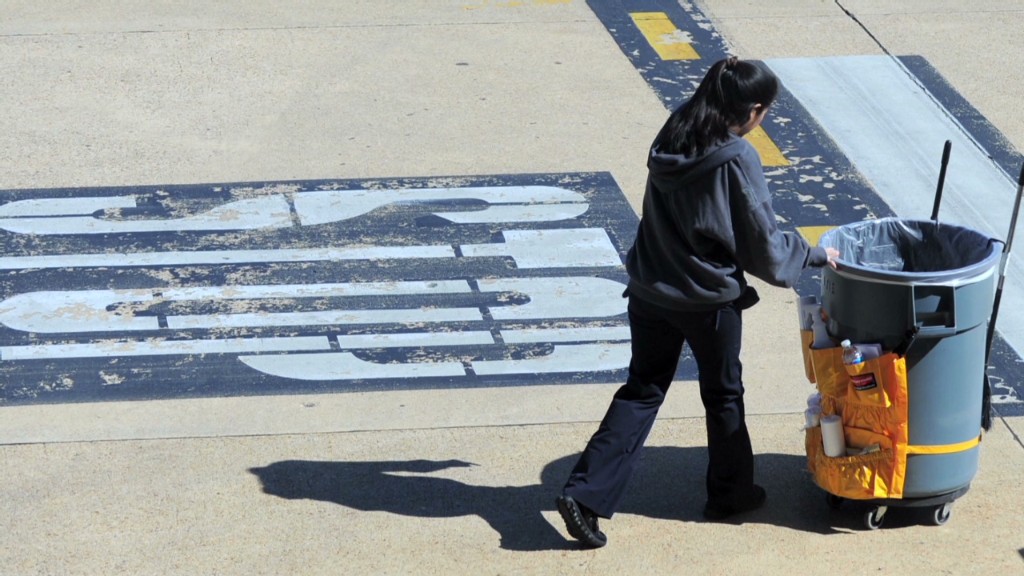 Men, who are substantially more likely to start a new business than women, led last year's entrepreneurial decline.
Business startup rates slipped across all racial and ethnic groups, as well as among immigrants.
Related Story: Is Perfect Bacon Bowl the new Snuggie?
The report did surface one contrary trend: Older adults, aged 45 to 54, opened more new businesses last year.
"Individuals in this age range typically have more money, better connections and know an industry well," said Reedy. "So they are also the ones opening sustainable, high-growth startups."
The annual Kauffman Index measures the startup rate for each state based on an annual nationwide survey of 700,000 adults, aged 20 to 64, who start a business each month with 15 or more hours worked.