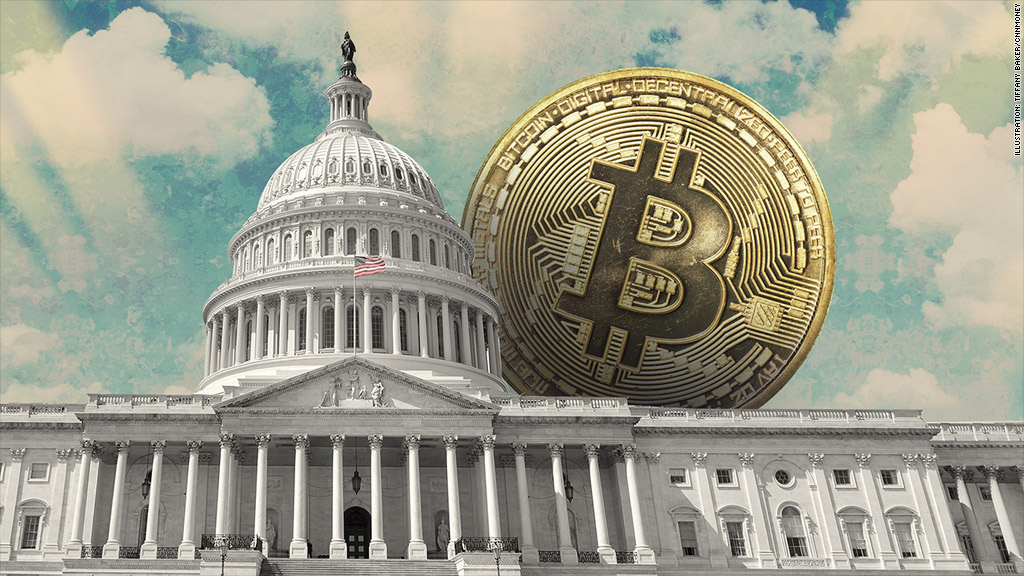 Bitcoin is knocking on Washington's doors.
Bitcoin companies are hiring lobbyists, visiting lawmakers on Capitol Hill and writing to agencies about how they should write rules that will determine the future of the fast-growing virtual currency.
It's all part of a push to shape how Washington ultimately regulates the independent, digital money that is growing in popularity.
"The most important thing we're doing is explaining how Bitcoin works," said Jim Harper, a lobbyist who was hired recently as counsel for the Bitcoin Foundation, an organization that represents Bitcoin companies and investors. Harper, who has lobbied for PayPal and VeriSign, is paid in bitcoin.
The timing is ripe.
Just two weeks ago, the Internal Revenue Service issued a rule to tax bitcoin as property. The Federal Election Commission is also expected in the next several weeks to decide whether people can contribute to political campaigns using bitcoin. Another federal agency, the Commodity Futures Trading Commission, is expected to rule whether Bitcoin is a traded commodity, like gold or interest rates.
All of this comes as Bitcoin is under increased scrutiny. On Tuesday, Attorney General Eric Holder told lawmakers during a Congressional testimony that Bitcoin and other virtual currencies pose a challenge for law enforcement agencies, because they can be used to conceal illegal activity.
"A lot of different government officials and federal agencies are trying to wrap their mind around Bitcoin," said Harper, the lobbyist.
Those in the Bitcoin world certainly don't want to be caught by surprise with any new federal rules.
Jeremy Allaire, CEO of Boston-based Circle Internet Financial, a Bitcoin exchange startup, has been making frequent trips to Washington meeting with regulators at the U.S. Treasury and lawmakers on Capitol Hill to talk about the virtual money.
He said he "welcomed the decision" by the IRS to tax bitcoin as property as opposed to a currency, because it added a new layer of certainty for companies like his.
The move to beef up the industry's voice in Washington began late last fall, when Sen. Thomas Carper held a hearing on Bitcoin and asked agencies to give Bitcoin companies a clear regulatory road map.
Any new technology, or industry would be smart to educate Washington, said Michael Beckerman, CEO of The Internet Association, a trade group for digital companies like Facebook and Google.
"The consequences if you don't (engage in the process) can be dire. Decisions made on the Hill and by regulators can make or break any industry," Beckerman said.
Related: Where is Bitcon legal?
Companies dealing in bitcoin have been in informal talks with officials at the federal commodities regulatory agency, says CFTC spokesman Steven Adamske. And the BitCoin Foundation and Atlanta-based BitPay, a digital payments processor, have written letters to the election commission urging the regulator to allow bitcoin for payments in political campaigns.
Bitcoin proponents have reason to be concerned about Washington getting too involved. It could threaten users' anonymity, a key characteristic of the currency.
Bitcoin is used to buy merchandise anonymously. Bitcoin is becoming increasingly popular with small businesses because there are no credit card fees.
However, the virtual currency has run into a litany of problems in the last six months.
In October, the FBI shut down Silk Road, the biggest online black market used to market illegal drugs and other items, which used bitcoin for transactions.
Authorities also arrested Charles Shrem, a co-founder and chief executive of a popular bitcoin exchange BitInstant. Shrem was on the board of the Bitcoin Foundation.
And in February, one of the largest bitcoin exchanges, Mt.Gox, filed for bankruptcy.
Related: IRS says Bitcoin is taxable
Though Bitcoin companies are meeting with Washington players, none of them have registered with the Senate to officially lobby.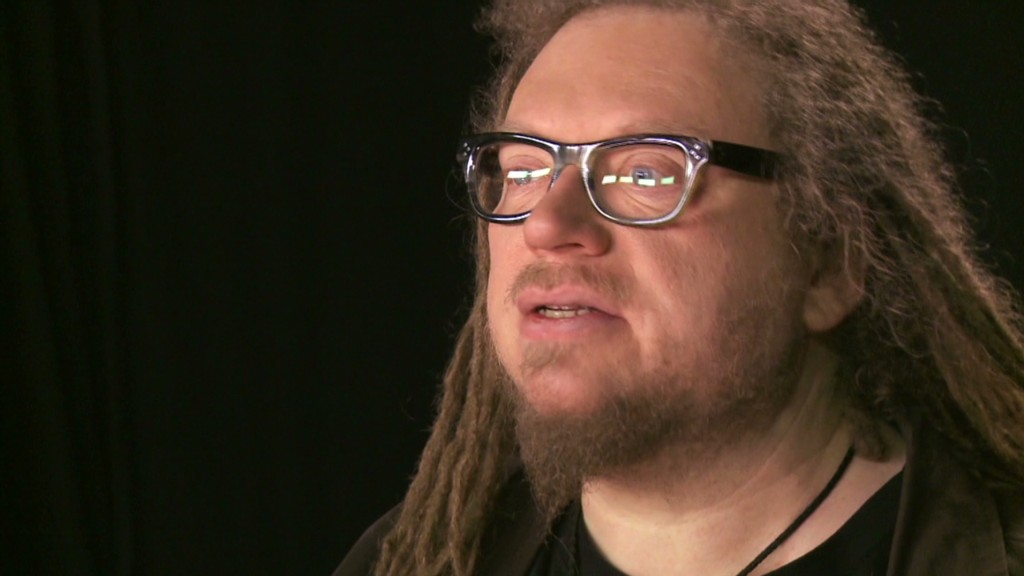 Harper said his group hasn't registered because so far the group's activities have been "informational and educational."
"We haven't done so much of it that we need to worry about it," Harper said. "My hope is that we'll be a resource for those who are lobbying, ideally we'll work for them."