The numbers are eye popping.
Medicare paid doctors $77 billion in 2012 to care for the nation's elderly and disabled, according to an unprecedented trove of data released Wednesday by the federal Centers for Medicare and Medicaid Services.
Thousands of those providers, however, pulled in millions of dollars from the government program, which is funded by taxpayer dollars and premiums from its 50 million beneficiaries.
The data release marks the first time the government has made public detailed information on the services and procedures provided to Medicare patients by individual doctors. It also shows what health care professionals billed the government and what they were paid.
CNNMoney breaks down the numbers for you.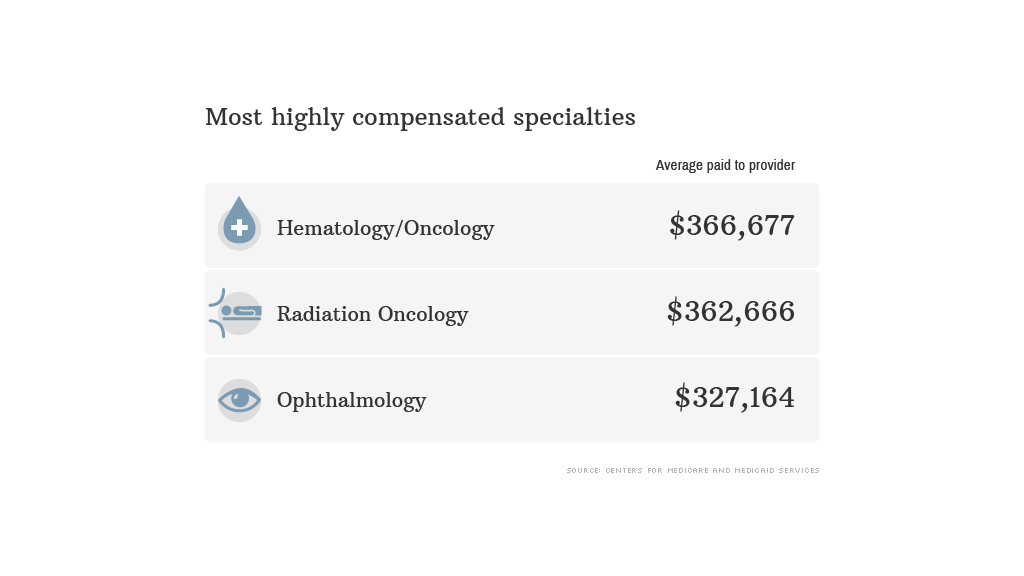 A tiny sliver of doctors at the top of the payment scale collect a sizable chunk of the payments. Granted, these providers don't always keep all of the money. They may have to reimburse drug companies or other providers for part of the service. And they have to pay for their office space, staff and other expenses.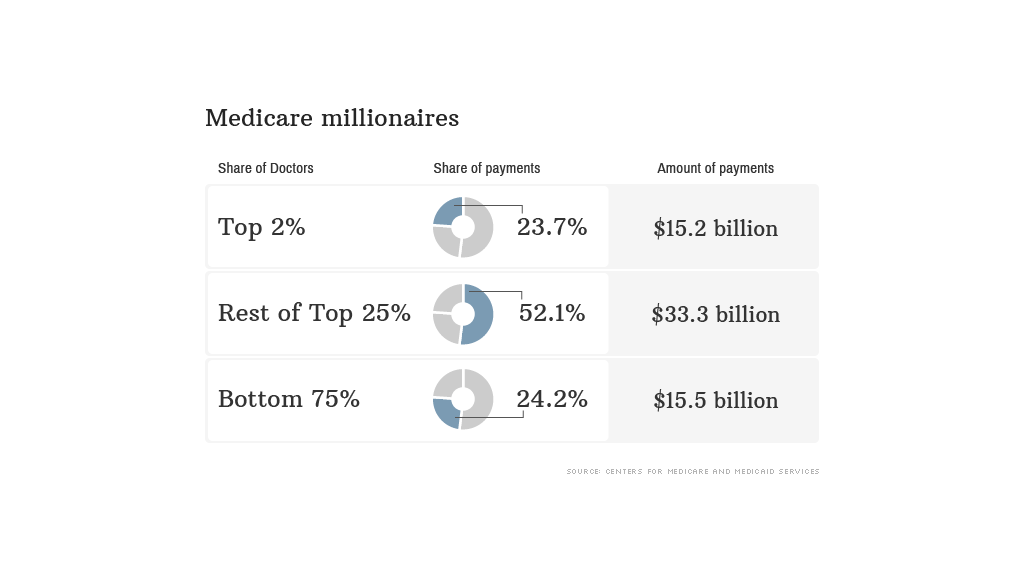 Not surprisingly, Florida doctors are at the top of the list of high-chargers, which are the top 2%. There are a lot of senior citizens in the Sunshine State, after all. But it's not the only place where Medicare millionaires can be found.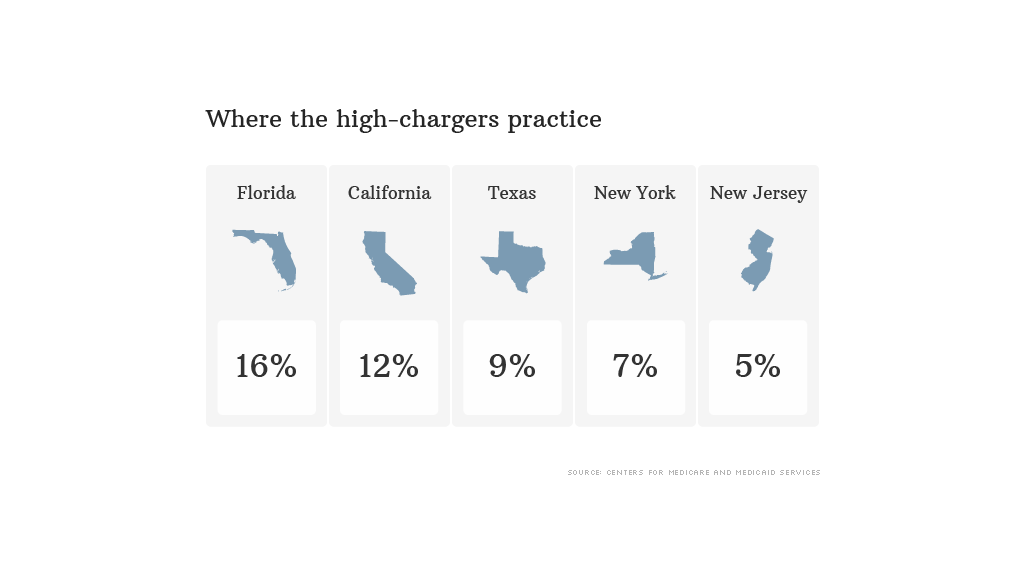 One might think a cardiac procedure would be the most expensive Medicare charge ... but it's actually treatments for prostate cancer and hemophilia. Medicare payment rates are set by law, but vary by geography. Some of the differences are notable. For instance, Medicare pays nearly $11,000 for implanting a cochlear hearing device in Arizona, but only $800 in Wisconsin.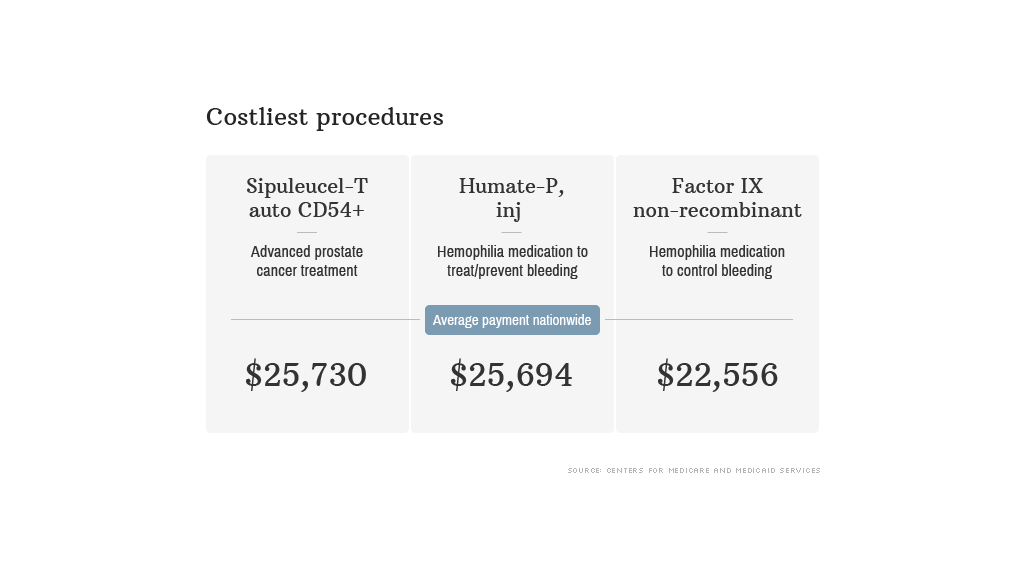 Medicare pays for an incredibly wide range of medical services. There are about 6,000 procedure codes, with the most commonly billed being office visits and blood tests.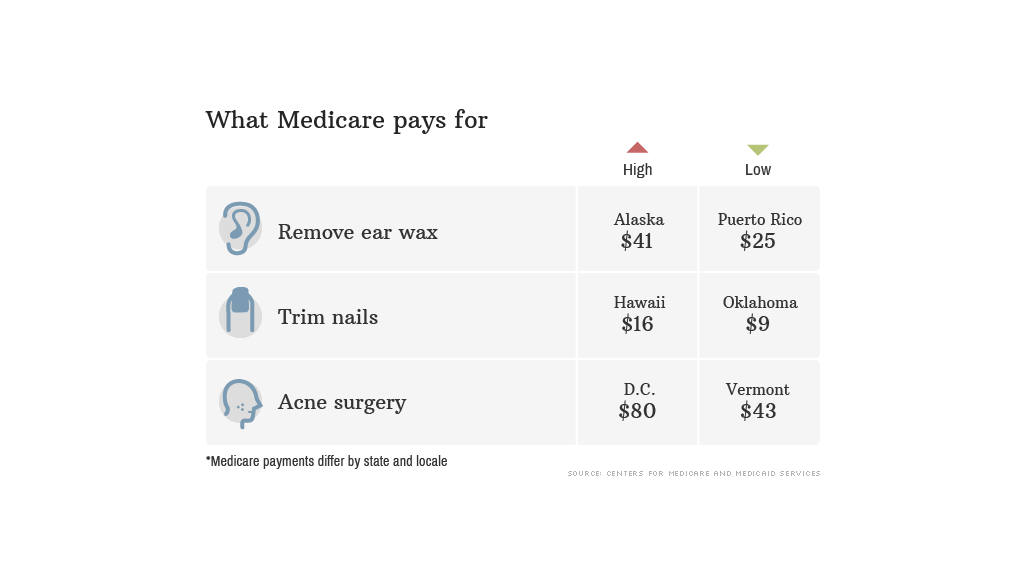 Want to know how much your doctor collected from Medicare or what the government pays for a certain procedure? Check out the database.