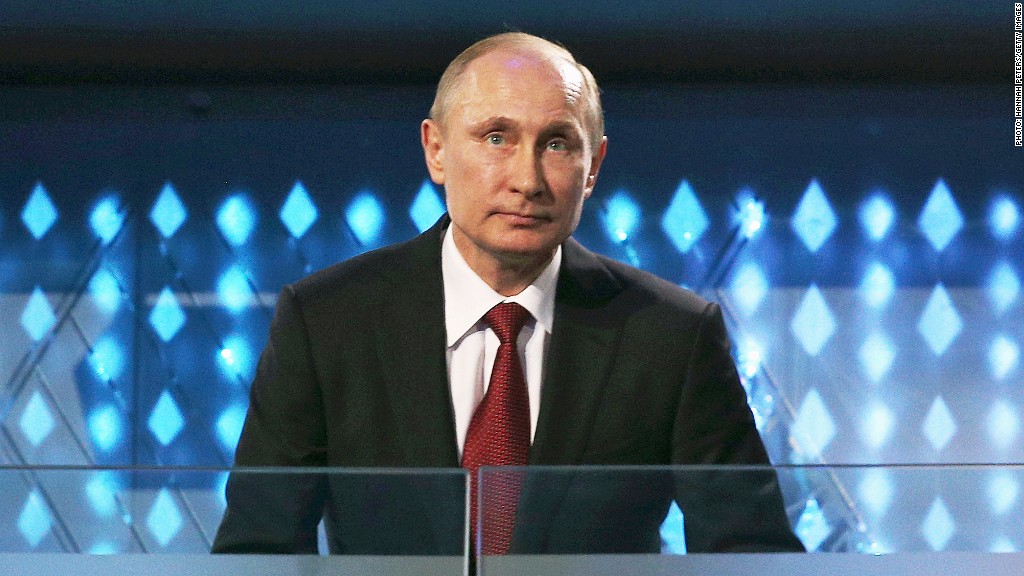 Ukraine's unpaid gas bills are strengthening Russia's hand before talks next week with the U.S. and Europe on resolving the crisis.
President Vladimir Putin has written to European leaders, warning that gas supplies could take a hit unless Ukraine starts making regular payments for gas and stumps up $2.2 billion in arrears.
Russia supplies roughly 30% of Europe's gas needs, and half of that comes through Ukrainian pipelines. Any disruption in supplies to Ukraine could create problems for several European countries.
Next week's talks are expected to revolve around Russia's political and military moves against Ukraine -- including its annexation of Crimea -- but Ukraine's growing gas debts give Putin a valuable bargaining chip.
"[The Russians are] positioning themselves ahead of the four-party talks... showing that if this doesn't go well, [Europe] will suffer," said Otilia Dhand, a political analyst at Teneo Intelligence.
Related: 4 reasons Russia will keep gas flowing
All sides agree that Ukraine owes $2.2 billion to Gazprom, Russia's state-owned natural gas provider. But beyond that, the numbers get murky.
According to Russian reports, Ukraine owes $11 billion for discounts that were canceled retroactively following Moscow's decision to tear up the Kharkiv accord -- a deal that gave Russia the right to operate a military base in Crimea in exchange for cheap gas.
And the final bill could be much higher if Russia demands compensation for Ukraine failing to buy as much gas as it promised under a 2009 contact, according to IHS senior energy analyst Andrew Neff.
On top of that, Ukraine owes Russia another $3 billion in longer term debt after Moscow purchased bonds in December.
Related: Russia fallout pushes Europe to develop shale gas
Meanwhile, Russia has piled on the pressure by raising Ukraine gas prices this month.
By eliminating various discounts and raising prices, the cost to Ukraine of Russian gas has gone up by about 80% from around $270 per thousand cubic meters in the first quarter to $485.50 per thousand cubic meters.
Ukraine has refused to pay this higher price -- which is well above that paid by other European countries -- saying the most recent rise was politically motivated.
"It is an economic weapon which Russia is now using after they made a war in Crimea," Ukraine's interim energy minister Yuriy Prodan told CNN.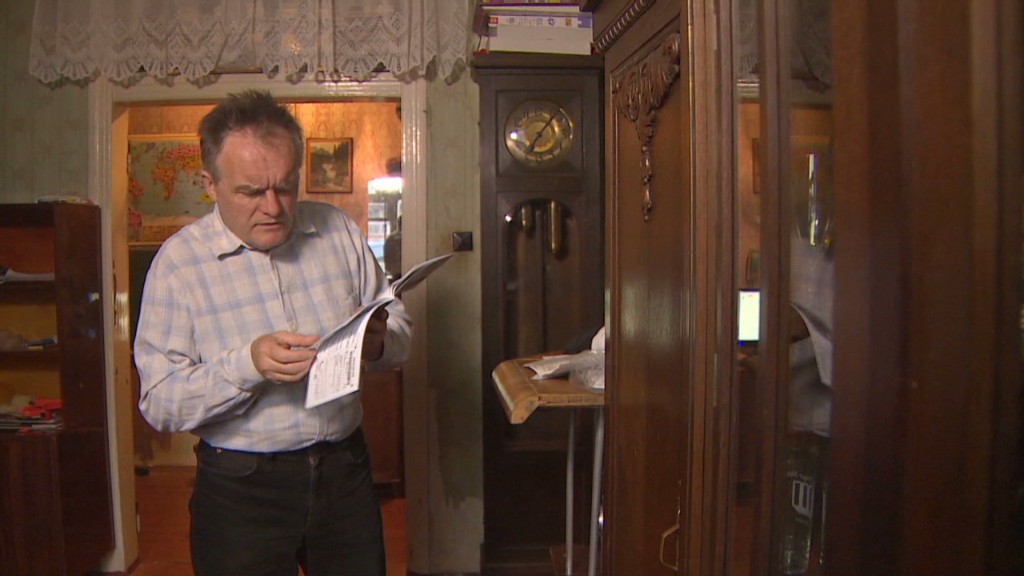 Ukraine's economy is in turmoil, and the price rise is making life even harder.
As a condition of a planned IMF rescue package, Kiev has promised to phase out gas subsidies to households and some businesses. But the money saved will be more than eaten up by the higher prices Russia is now charging for gas, analysts say.
Russia has disrupted supplies to Europe before -- most recently in January 2009 -- and the threat is real. But analysts see it as a last resort for Putin, given the impact on Russian business interests.
Cutting gas exports now would further undermine Russia's faltering economy, which is heavily reliant on energy exports.
"This is cutting off your nose to spite your face," said IHS's Neff