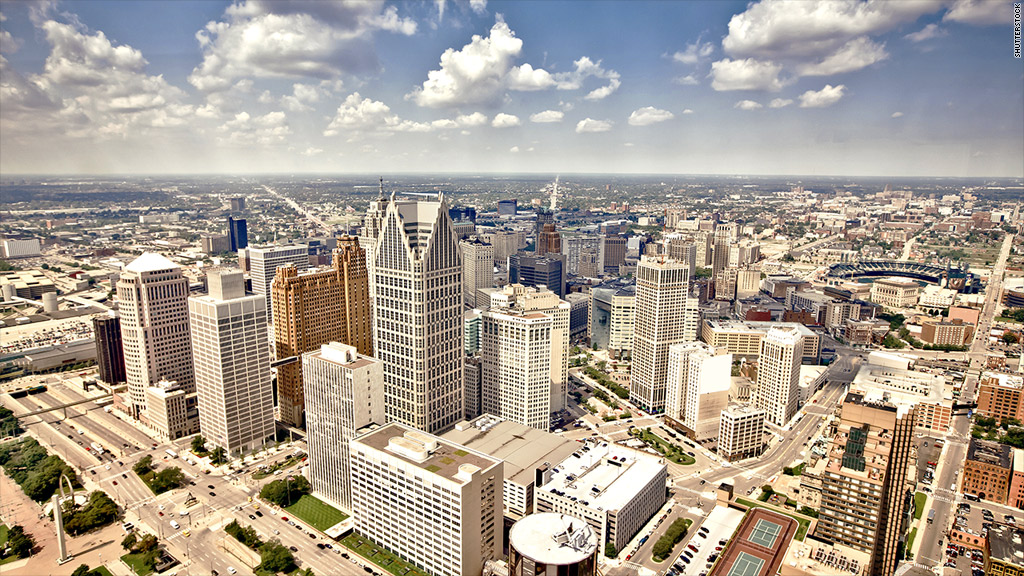 Want to make money as a landlord? Consider Detroit... seriously.
Real estate investors are flocking to the city -- not only to take advantage of some of the best deals in the nation, but also because occupancy rates are soaring and so are rents.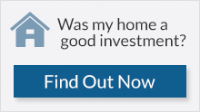 In fact, after comparing the median sales price of homes to average monthly rents in nearly 1,600 counties, RealtyTrac found that Detroit's Wayne County offers landlords the best return on their investment in the nation.
Investors who buy homes in the metro area can expect a 30% gross annual return from rents. That's triple the national average of 10%.
Related: What are renters paying where you live?
One of the things that makes the math so favorable in Detroit are the ultra-low prices investors pay for rather sizable homes.
Buyers paid a median of just $45,000 for homes in Wayne County in January, RealtyTrac found. Within Detroit's city limits, investors have been getting even more bang for the buck.
"We've got some steals here," said Rachel Saltmarshall, a real estate agent and immediate past president of the Detroit Association of Realtors. "There's a six-bedroom, 6,000 square-foot home in a historic district selling for $65,000."
Related: Detroit to auction vacant houses. Starting bid: $1,000
And homes are easy to rent. In and around the city's central business district, the occupancy rate has hit 98%, according to real estate agent Ryan Cooley. "People are getting frustrated because I can't find anything for them," he said.
That has helped to push rents higher. The average rent for a three-bedroom home in the area is about $1,100 a month, according to RealtyTrac. But in more high-demand areas it can be much higher than that.
As a result, investors are flocking to Detroit and the city has become one of the top places for Chinese speculators.
"[One Chinese group I work with has] been buying about 20 houses a month," said Saltmarshall, a licensed builder who has been rehabbing properties in the area.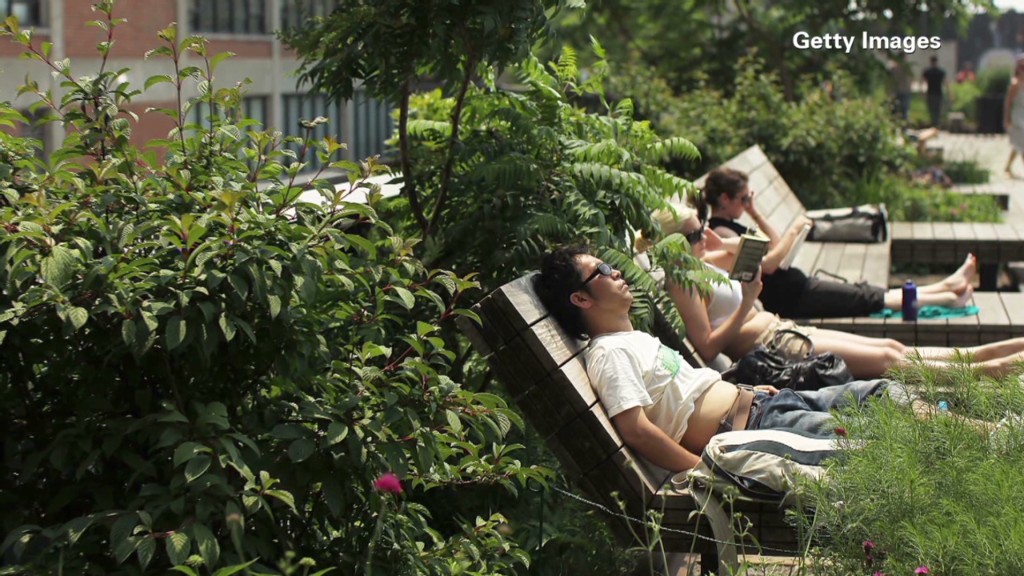 Yet, there are trade-offs. While many of the older homes in Detroit are well-crafted, brick buildings with hardwood floors and leaded glass windows, many lack some of the essentials -- like plumbing and heating.
RealtyTrac vice president Daren Blomquist also warned that buyers must factor in other expenses, such as taxes, maintenance costs and vacancy rates.
Related: Buy vs. rent: What you'll pay in 10 big cities
Still, the properties requiring major renovations can sell for just a few thousand dollars and be fixed up rather affordably: area contractors work for much less in Detroit than in hotter markets like San Francisco or New York.
Finding reliable tenants, especially in a city like Detroit, can be yet another issue. Due to the high rate of unemployment, many tenants have bad credit and lack assets, unable sometimes, to even pay the normal security deposit.
Calculator: How much home can you afford?
And neighborhood stability is always a consideration. "Until crime is under control, rentals won't go up in value much," said Saltmarshall.
Other lucrative markets for landlords that RealtyTrac found included Clayton County, Ga., which includes part of the Atlanta metro area; Washington County, Miss., near Greenville; Bibb County, Ga., which includes the city of Macon; and Baltimore.
Top 10 markets to be a landlord
| County | Median home price | Average fair market rent | Annual return |
| --- | --- | --- | --- |
| Detroit-Warren-Livonia, Mich. | $44,900 | $1,124 | 30% |
| Atlanta-Sandy Springs-Marietta, Ga. | $50,750 | $1,187 | 28% |
| Greenville, Miss. | $42,000 | $862 | 25% |
| Macon. Ga. | $50,880 | $1,008 | 24% |
| Baltimore-Towson, Md. | $85,000 | $1,599 | 23% |
| Kansas City, Mo. | $62,850 | $1,168 | 22% |
| Palatka, Fla. | $47,500 | $811 | 20% |
| Pittsburgh, Pa. | $60,000 | $991 | 20% |
| Tampa-St. Petersburg-Clearwater, Fla. | $78,000 | $1,269 | 20% |
| Augusta-Richmond County, Ga. | $62,950 | $993 | 19% |