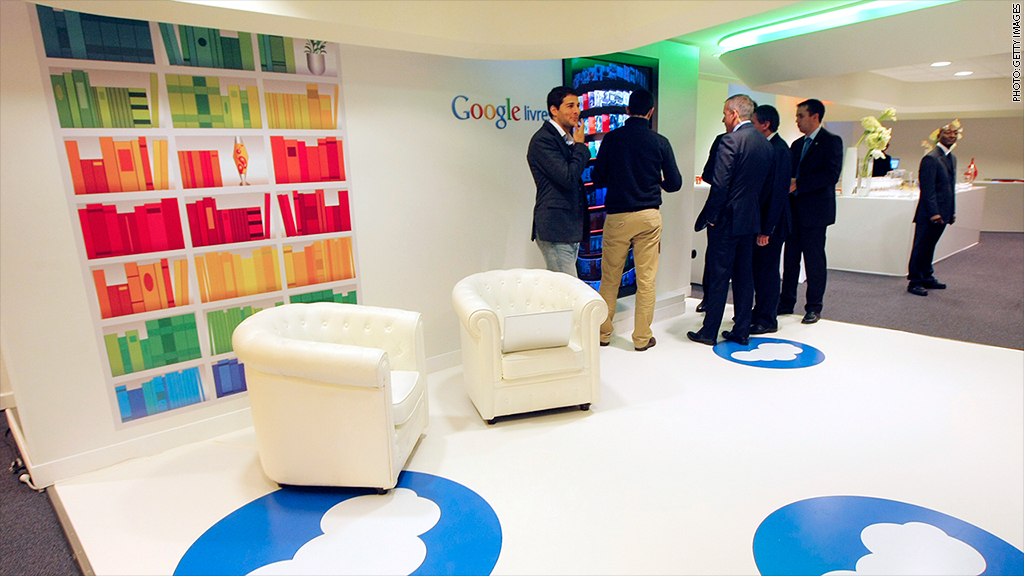 A closely watched legal dispute may be coming to a head over an alleged conspiracy by Silicon Valley's biggest companies to suppress their employees' wages.
A lawsuit pending in California federal court accuses a handful of firms, including Google (GOOG), Apple (AAPL) and Intel (INTC), of agreeing not to recruit employees from one another as a means of keeping wages down, a scheme allegedly hatched by deceased former Apple CEO Steve Jobs.
A judge granted the case class-action status in October, and more than 64,000 technical employees that worked at the companies between 2005 and 2009 could be eligible to receive more than $3 billion in damages.
"Silicon Valley firms and other high-tech companies owe their tremendous successes to the sacrifices and hard work of their employees, and must take responsibility for their misconduct," says law firm Lieff Cabraser Heimann & Bernstein, which is representing plaintiffs in the case.
The case is scheduled to go to trial May 27, although a settlement may be reached before then.
The litigation has already surfaced some potentially embarrassing internal communications from higher-ups at the companies allegedly involved.
Back in 2007, for example, Jobs emailed Google executive chairman and former CEO Eric Schmidt after a Google recruiter contacted an Apple employee.
"I would be very pleased if your recruiting department would stop doing this," Jobs wrote.
Related: Your Internet security relies on a few volunteers
In response, according to the judge's October order, Google made a "public example" out of the recruiter, terminating the individual within an hour.
Not every big tech company is accused of being on board, however. In response to email entreaties from Jobs to join the alleged scheme, Palm Inc. CEO Ed Colligan said the proposal was "not only wrong" but "likely illegal."
Jobs even threatened Colligan with lawsuits over Palm's patent portfolio if the company didn't agree to the arrangement, court documents say.
Google and Intuit (INTU), meanwhile, allegedly tried unsuccessfully to bring Facebook into the scheme, concerned that the social networking giant was "poaching" their employees.
"Who should contact Sheryl [or] Mark to get a cease fire? We have to get a truce," Intuit chairman Bill Campbell allegedly wrote in a 2008 email to Google, referring to Facebook chief operating officer Sheryl Sandberg and CEO Mark Zuckerberg.
Google and Adobe declined to comment. Apple and Intel did not respond to requests for comment.
Lucasfilm and Pixar, divisions of Walt Disney, agreed last year to pay $9 million to settle their portion of the case, while Intuit agreed to pay $11 million. Just 8% of the eligible plaintiffs worked at one of those three firms; the court must now decide whether to approve those settlements.
In 2010, six of the companies -- Adobe, Apple, Google, Intel, Intuit and Pixar -- agreed to settle a similar Justice Department lawsuit over what regulators say were anti-competitive hiring practices. The tech companies had been accused of violating antitrust law by agreeing not to poach each other's employees but did not admit wrongdoing in the settlement.