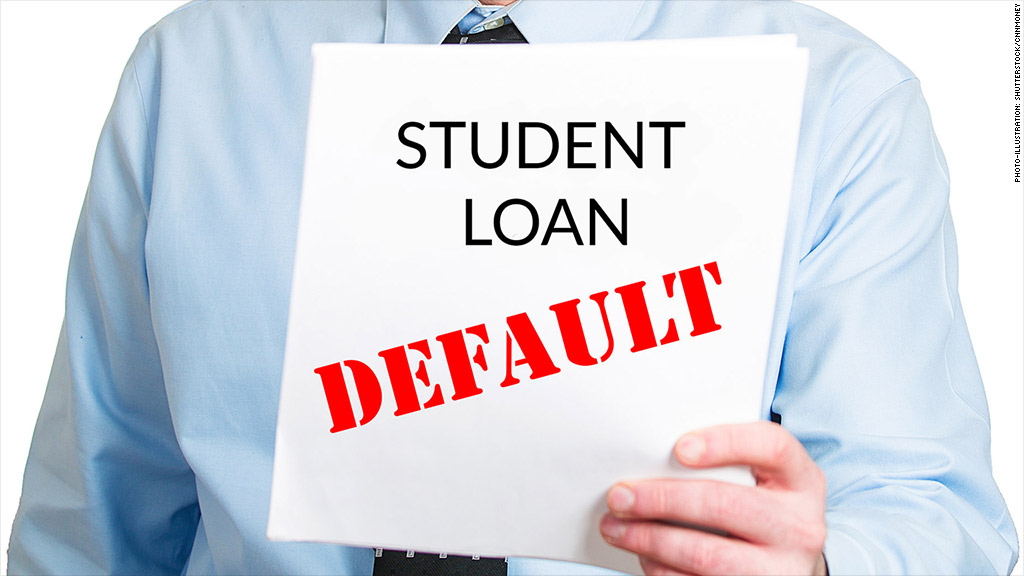 Student loan borrowers are suddenly being thrown into default when the co-signer on their loan -- often a parent or grandparent -- dies or files for bankruptcy.
Even if they are current on their payments, some borrowers are immediately being placed in default and told to repay the loan in full because their co-signer can no longer back them financially, according to a report from the Consumer Financial Protection Bureau.
These so-called "auto-defaults" came to light during an analysis of nearly 3,600 student loan and student loan-related debt collection complaints submitted to the CFPB's consumer complaint database between October 1, 2013 and March 31, 2014.
Related: Graduate student loans are ballooning
"Students often rely on parents or grandparents to co-sign their private student loans to achieve the dream of higher education," CFPB Director Richard Cordray said in a statement. "When tragedy triggers an automatic default, responsible borrowers are thrown into financial distress with demands of immediate repayment."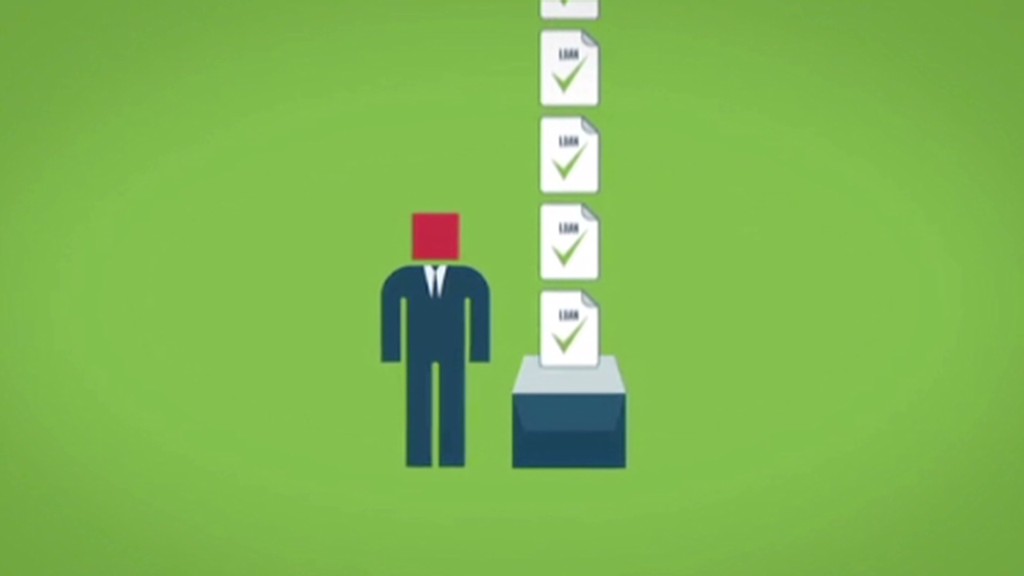 Co-signers assume equal responsibility for the repayment of a loan. While federal loans typically don't require a co-signer, most private loans do. About 90% of new private student loans are co-signed, according to a 2012 report from the CFPB and Department of Education.
The ability to collect immediate repayment of a loan and place a borrower in default is often included as a clause in private student loan contracts. As a result, borrowers who were previously in good standing are now complaining of damaged credit scores and being barraged by debt collection calls.
Related: 2 million students missing out on college aid
To avoid surprise defaults, the CFPB recommends immediately contacting your lender to request that your co-signer be released from the loan if he or she has passed away or filed for bankruptcy.
But the CFPB warned that this can often require jumping through a lot of hoops, depending on the lender. Some loan servicers will only remove a co-signer once you make a certain number of consecutive, on-time payments, or they will require a credit check to be conducted to ensure you are able to repay the loan on your own. To help make the process easier, the CFPB offers a sample letter on its website that borrowers can edit and send to lenders.
The agency is also recommending that lenders consider alternatives to auto-defaults, and urges them to provide clearer requirements for removing a co-signer from a loan. While it hasn't declared the practice unfair or deceptive yet, the agency said it is something it will continue to keep an eye on going forward.