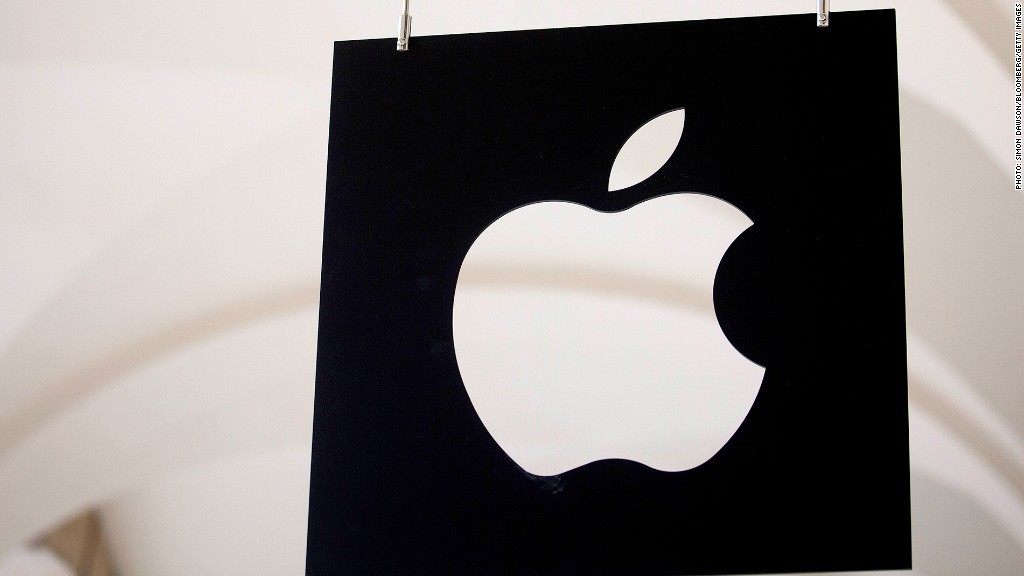 Shares of Apple soared more than 8% Thursday, one day after the company upped its share buyback and dividend. Apple also handily beat Wall Street's profit and sales estimates for the past quarter.
Apple (AAPL) said it will increase its share repurchase program to $130 billion, up from $100 billion. The company also announced an 8% dividend increase to $3.29 per quarter, up 24 cents from the previous $3.05.
Apple also announced a seven-to-one stock split, which will take effect on June 9. That would make the price of a single share of Apple significantly cheaper, paving the way for the company to possibly be included in the benchmark Dow Jones industrial average.
Activist investor Carl Icahn, who had a very public spat with Apple over the size of the company's share repurchase program, tweeted Wednesday that he was happy to see the company increase the amount it returned to shareholders.
"Agree completely with $AAPL's increased buyback and extremely pleased with results. Believe we'll also be happy when we see new products," Icahn tweeted.
During a quarter when Apple was largely expected to slump, the company recorded 43.7 million iPhone sales, easily beating analysts' forecasts of 38 million smartphones. Apple also beat analysts' Mac estimates with 4.1 million sales. Strong sales growth in markets such as the UK and Japan, along with the introduction of the iPhone in China helped bolster Apple's numbers in this category.
But Apple missed iPad forecasts by a wide margin, recording just 16.4 million tablet sales, far below Wall Street's expectation of 19 million iPads sold during the quarter.
Apple CEO Tim Cook attributed the decrease in iPad sales to a reduction in channel inventory and a better supply-demand balance for the second-generation iPad mini from the start of its retail availability. iPad sales have not grown outrageously in recent quarters, but Cook remained optimistic about the future potential of
The Cupertino, Ca.-based company said its fiscal second-quarter net income rose 7% to $10.2 billion, or $11.62 per share, for the period ended March 31. Analysts polled by Thomson Reuters forecast earnings of $10.18 per share.
Sales rose 4.7% to $45.7 billion, topping analysts' forecasts of $43.6 billion.
For the current quarter, Apple forecast it would post sales of between $37 billion and $38 billion, roughly in line with Wall Street's estimates.