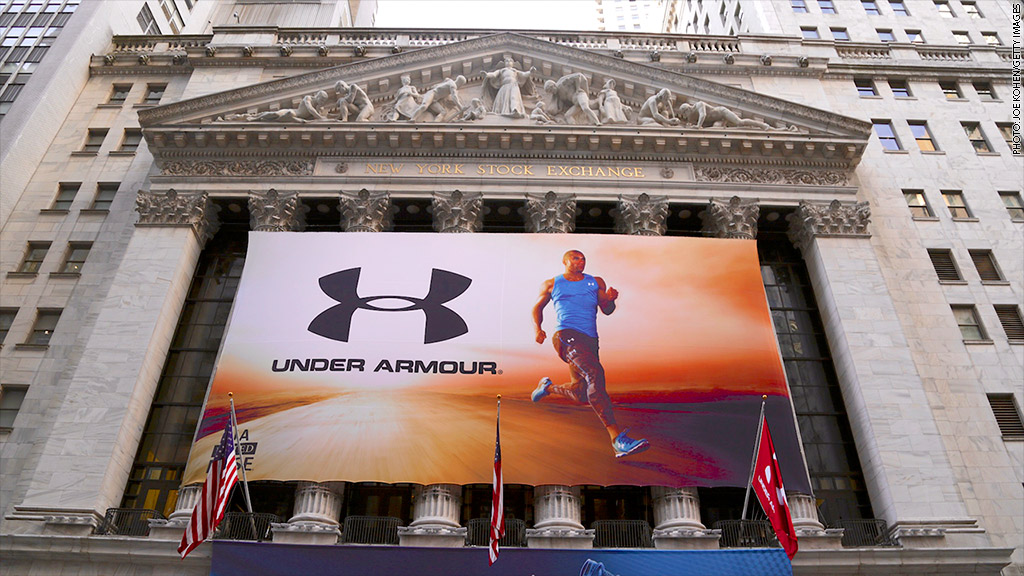 Despite sweating through a post-earnings slump, Under Armour scored a moral victory this week: The sportswear company was invited to join the prestigious S&P 500.
That puts it in the ranks of the largest largest companies on U.S. stock exchanges -- call it the "varsity league" of stocks.
Under Armour (UA) stock has been on the kind of winning streak that the Yankees would envy. It has skyrocketed 850% over the past half-decade. It will replace Beam (BEAM) in the S&P lineup once the alcohol company's $13.6 billion buyout from Japan's Suntory Holdings is completed next week.
Related: Under Armour's crew of star athletes
But the Baltimore-based company didn't get much of a victory lap. Under Armour shares fell on Friday, which is somewhat unusual since new additions to the S&P 500 typically enjoy a bounce as funds that track the broad benchmark buy shares of the companies in the index.
The problem is the athletic-gear maker is a member of the "momentum crowd", a group of stocks that has quickly gone out of style on Wall Street as investors increasingly shift their money into stocks of more boring, but stable companies.
Under Armour experienced that shift first hand on Thursday, when the company's shares tumbled over 7% despite revealing a 73% leap in profits and indicting a lot of optimism about the rest of the year.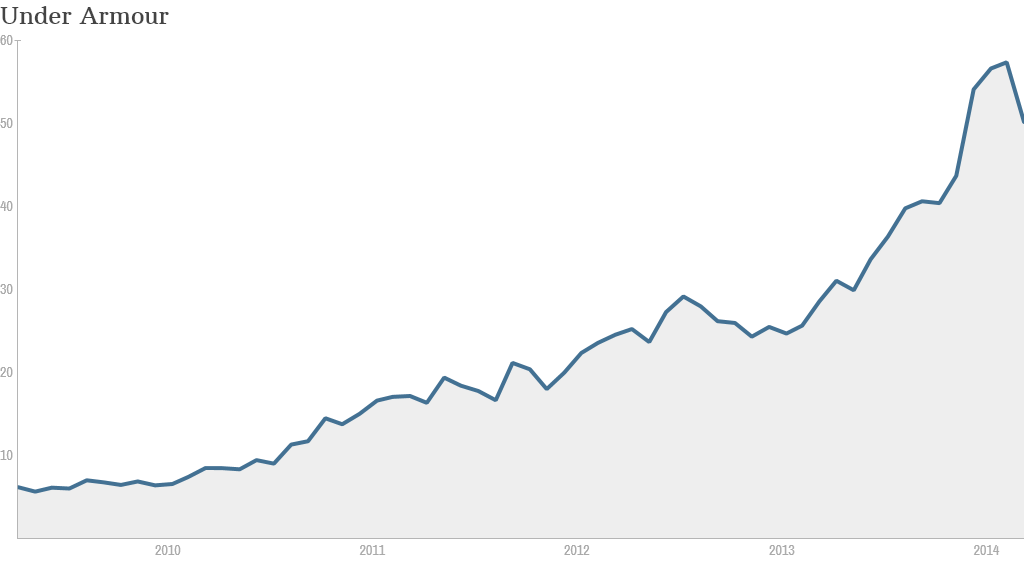 Still, the addition to the S&P 500 highlights the ability of Under Armour in recent years to challenge industry leaders Adidas (ADDDF) and Nike (NKE), the latter of which was added to the even more exclusive Dow Jones industrial average in 2013.
Under Armour sports strong profit margins and impressive growth overseas, where sales surged 92% in the first quarter from the year before. The company has also boosted sales by expanding into new categories, including hunting and golf.
Earlier this year, Under Armour scored a 10-year deal to become the official sports apparel outfitter of Notre Dame's varsity teams. Terms were not disclosed but the blockbuster deal is estimated to be worth around $100 million.
So far Under Armour has been able to weather the storm stemming from the Winter Olympics, where the U.S. speed-skating team blamed the company's high-tech suits for slowing them down in Sochi. The speed-skating team even extended its exclusive contract with Under Armour.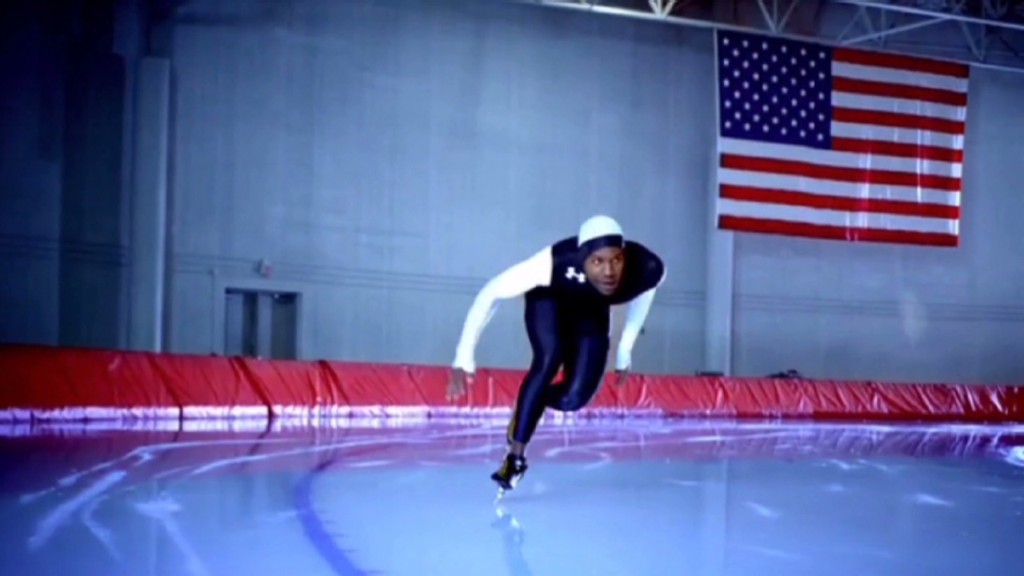 Shares of Under Armour fell over 1.5% on Friday, trimming their 2014 gains to below 15%.
On the other hand, LinkedIn (LNKD) dropped about 5% as the professional social network was snubbed from the S&P 500 despite ample speculation earlier in the week that it would get the bid to join the lineup.