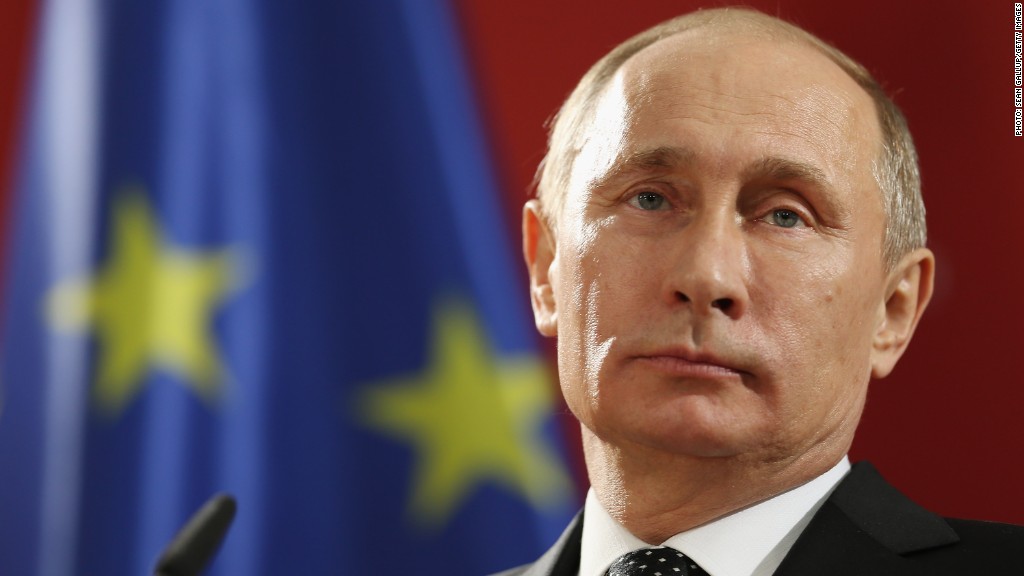 Russia hiked interest rates for a second month running Friday in an effort to limit the economic damage of rising tensions over Ukraine.
The move by the central bank came just hours after Standard & Poor's cut Russia's credit rating to one notch above junk, citing a flight of capital from the country.
S&P lowered the rating from BBB to BBB-, the agency's lowest investment grade credit rating.
The Russian central bank lifted rates to 7.5% to try to contain inflation, which has been driven higher by rising import costs as the ruble has tumbled.
The currency lost more ground Friday, falling by 0.6% to take its losses against the dollar to 8.4% since the start of the year. Russia's benchmark Micex index also slipped by 0.7%, extending its decline so far this year to 14.5%.
"The tense geopolitical situation between Russia and Ukraine could see additional significant outflows of both foreign and domestic capital from the Russian economy and hence further undermine already weakening growth prospects," S&P said in a statement.
Related: U.S. targets Putin's banker, threatens trade
S&P said that $51 billion left Russia in the first quarter, a figure close to the annual average over the past five years.
Russia's central bank said the "uncertainty about the international political situation" was hurting production and investment in Russia.
The ratings agency maintained its negative outlook for the country, signaling that a further downgrade could occur again over the next two years. S&P put Russia on credit watch negative in March.
S&P estimates Russia's current account surpluses will disappear in 2015, as imports are rising faster than exports. The agency also said it doesn't expect the government to tackle obstacles to economic growth, which include corruption, failure to enforce the law and a difficult investment environment.
Related story: IMF slashes Russia growth forecast
A tense standoff between Russia and Ukraine has been under way for months, a crisis that shows few signs of abating.
Last month, Russia took control of Ukraine's Crimea region, a move considered illegal by many in the international community. Ukraine and western countries maintain that Russia is trying to destabilize parts of eastern Ukraine.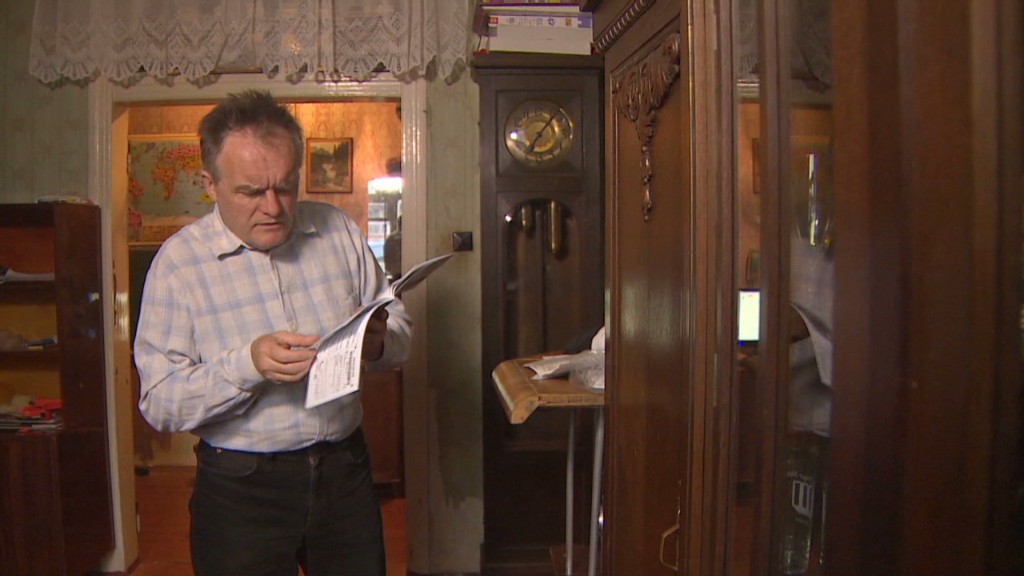 The conflict prompted limited sanctions from the U.S. and Europe against Russia. Additional U.S. sanctions against Russia could come as early as Friday, senior U.S. officials have told CNN.
President Obama said Friday that he would be speaking with other European leaders about new targeted sanctions against Russia.
"What we've been trying to do is continually raise the costs for Russia of their actions while still leaving the possibility of them moving in a different direction," he said during his Korea visit. "And we will continue to keep some arrows in our quiver in the event that we see a further deterioration of the situation over the next several days or weeks."
Russian officials have denied that they are working to aggravate separatist sentiment.