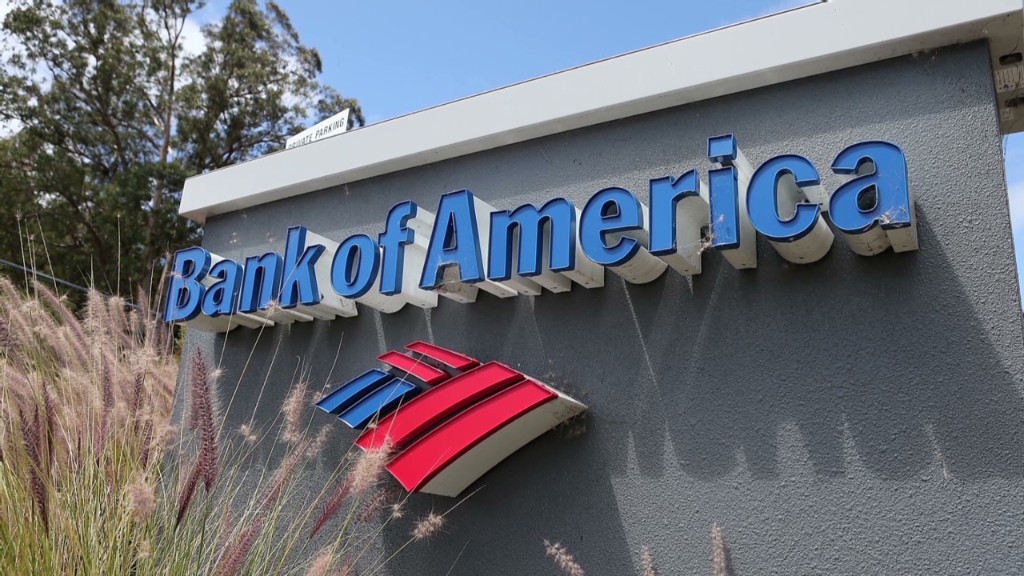 So much for that dividend hike and stock buyback for Bank of America shareholders.
The Federal Reserve required BofA (BAC)on Monday to ditch its plans to return cash to shareholders after the bank said it incorrectly reported capital ratios in recent stress tests.
The second largest U.S. bank by assets said the error was caused by an "incorrect adjustment" related to bad debts the bank assumed when it acquired Merrill Lynch in 2009. It means the bank doesn't have as much high-quality capital on hand as everyone thought.
It's the latest in a series of regulatory and legal setbacks for the bank's shareholders after it acquired mortgage lender Countrywide and Merrill Lynch during the financial crisis.
Related: Legal costs hit Bank of America's bottom line
The Fed is requiring the BofA to resubmit its data and comes up with a new capital plan. BofA said it has engaged an unspecified third party to "review processes and the materials prior to resubmission."
As BofA tries to come up with a revised game plan, the Fed ordered the bank to suspend its plans to buy back $4 billion of common stock and boost its dividend from 1 cent a share to 5 cents.
BofA said it will "expeditiously" resubmit its numbers to the Fed, but warned it anticipates the new dividend and buyback plans to be less than previously announced. The bank has a month to get its revision to the Fed.
"Now this mulligan hurts," Evercore analyst Andrew Marquardt titled a note to clients.
He said the error will hurt BofA's earnings per share, could upwardly pressure expenses and potentially put the bank "back in the 'penalty box' from the Fed's perspective."
BofA noted this miscalculation doesn't affect its past financial results, including its recent earnings.
Related: BofA to pay customers $727 million over credit card
Investors reacted negatively to the news, driving BofA's shares down over 6% in afternoon trading. It marks the biggest stock drop for the bank since at least 2012.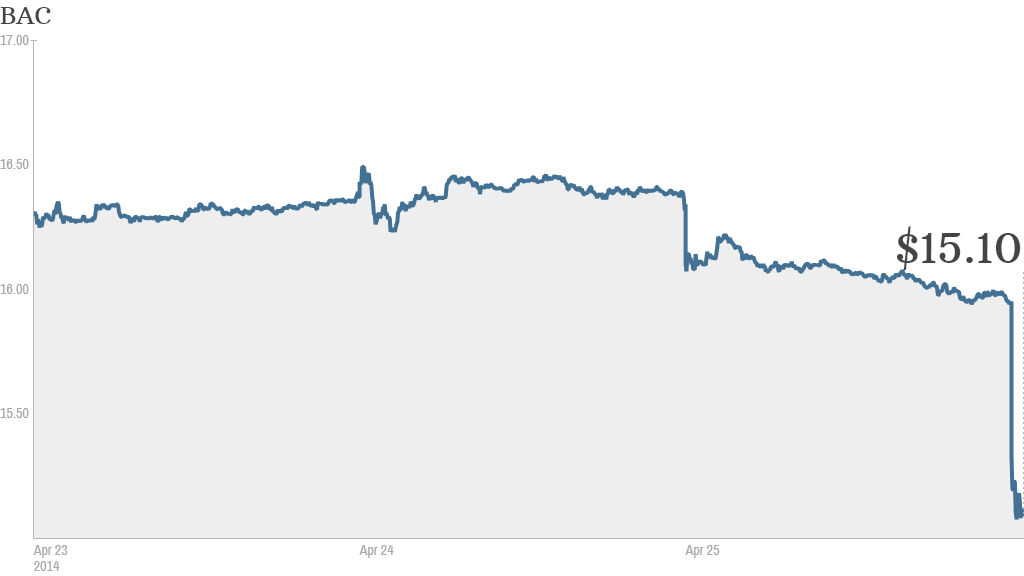 "Despite weakness, we are not buyers of BAC today," Baird analyst David George wrote in a note to clients. He thinks the valuation is still too high, especially compared to other banks.
While the stress test process has been credited with restoring faith in big banks, some companies have struggled to convince regulators to approve capital plans. There are also questions about why the Fed process didn't catch the error.
Earlier this year, Citigroup suffered an embarrassment after the Fed rejected its capital plan, part of the stress test process to ensure banks are healthy. It was the second miss for Citi in three years, and Citi was the only top tier U.S. bank to "fail" this year.