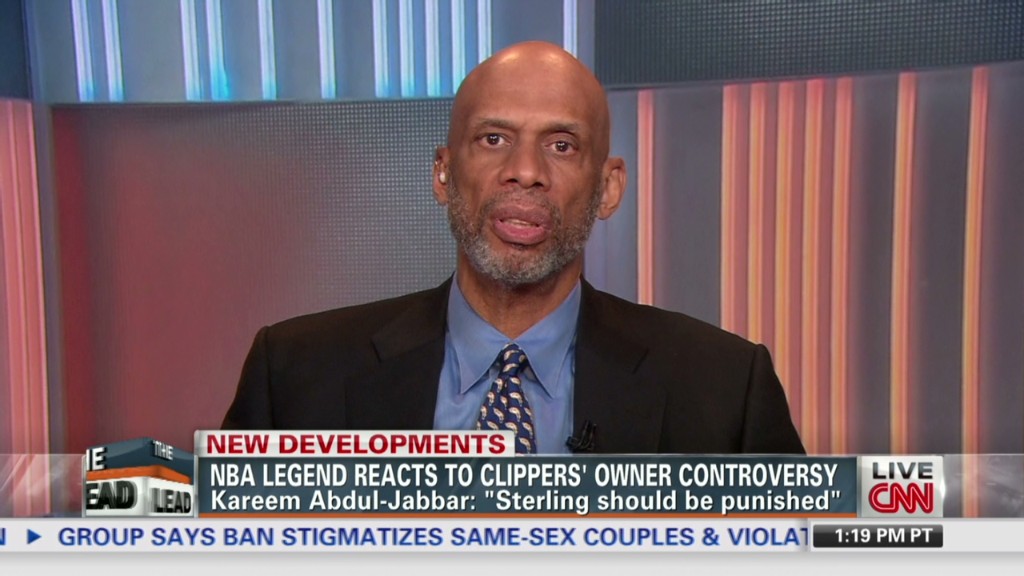 The sponsor backlash against Los Angeles Clippers' owner Donald Sterling is in full swing.
At least 12 sponsors said Monday they were dropping or suspending sponsorships with the team following allegations of racist comments by team owner Donald Sterling.
The first to act was the nationwide auto dealership CarMax.
"CarMax (KMX) finds the statements attributed to the Clippers' owner completely unacceptable," CarMax said in a statement. "These views directly conflict with CarMax's culture of respect for all individuals. While we have been a proud Clippers sponsor for nine years and support the team, fans and community, these statements necessitate that CarMax end its sponsorship."
Virgin America said in a statement: "While we continue to support the fans and the players, Virgin America has made the decision to end its sponsorship of the L.A. Clippers."
Another sponsor, insurer State Farm, called Sterling's reported comments "offensive," and said it "will be taking a pause in our relationship with the organization."
State Farm also said that it has "a great relationship" with the Clippers' star point guard Chris Paul and will continue with the TV advertising campaign that features him.
Related: Pressure mounts on Clippers owner over racist allegations
Energy drink Red Bull also pulled the plug on its sponsorship, but said it will continue its relationship with another Clippers star, forward Blake Griffin.
Sprint (S) suspended its marketing activities tied to the team Monday as well, but will remain the official telecommunications provider of the NBA.
Amtrak said its deal with the Clippers only ran through the end of the regular season, which concluded April 16. It said it would monitor the situation as it looks to 2014-15 sponsorship decisions.
Other companies that cut ties with the team Monday include Corona, Kia, AquaHydrate, LoanMart, Yokohama Tire Corporation and the Chumash Casino Resort.
Related: NFL cheerleaders suing over sub-minimum wage pay
The Clippers did not respond to request for comment.
Despite these statements, it's very possible that some of these sponsors pulling back from the team may still have to pay them, according to sports marketing consultant Marc Ganis.
"They don't want to be connected with a brand as reviled as the Clippers brand is at the moment," said Ganis, "but they still may be required to make payments by the existing contracts."
He added that some sponsors may be waiting to see whether the National Basketball Association suspends Sterling.
Under the right circumstances -- say a change in ownership or a winning streak -- "sponsors may want to continue the relationship later," Ganis said.
The flurry of announcements comes several days after a report by TMZ said Sterling made derogatory statements about African-Americans in a phone conversation with his girlfriend V. Stiviano, after she posted a photo of herself with NBA veteran Magic Johnson.
The corporate backlash echoes last year's Paula Deen scandal, when sponsors dropped the Southern cuisine superstar after she admitted to having once used a racist slur. But with the help of a strong fan base and a new investor, she launched a new restaurant.
Similarly, "Duck Dynasty" TV star Phil Robertson made racist and homophobic comments in an interview with GQ Magazine that also set off a firestorm. But the duck hunting magnate managed to pull through it unscathed.
A&E temporarily suspended him from the reality TV show, but brought him back amid fan backlash. The scandal did not interfere with his release of a line of guns through Mossberg.
--CNN's Katie Lobosco and Justin Lear contributed to this report