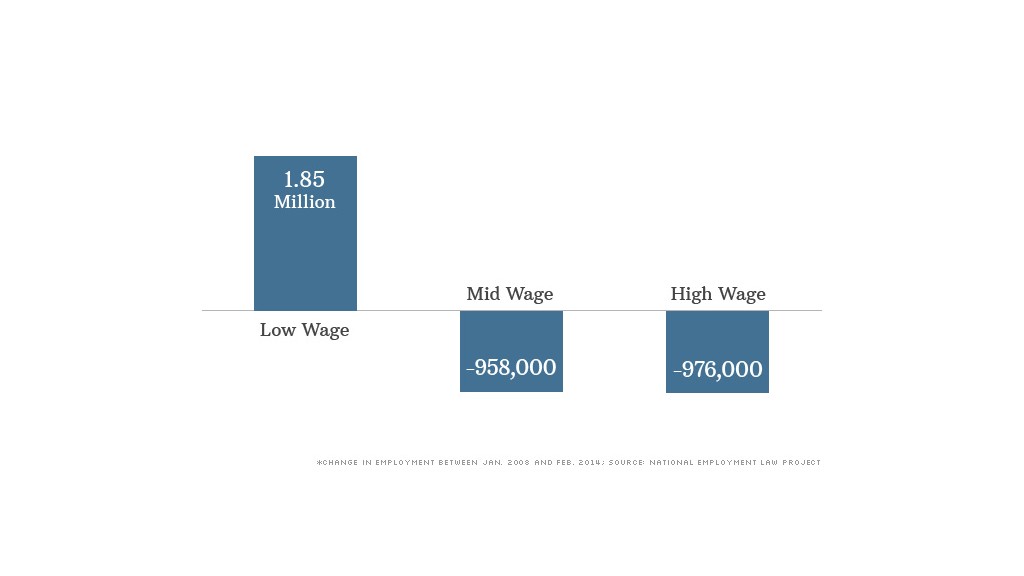 Looking for a job? The ones you'll find will likely be low wage.
The labor market has been recovering since the Great Recession ended, but many of the jobs created have been in low-wage industries, according to a new report by the National Employment Law Project, a left-leaning group.
Among the fastest-growing jobs: Food services, home health care and retail -- all of which pay relatively little.
Better paying blue-collar industries, such as construction and manufacturing, have not recovered to their employment levels before the recession.
Lower wage industries accounted for 44% of employment growth since employment hit bottom in February 2010, the group found.
Going back to the start of the recession six years ago, the nation has added 1.85 million jobs in low-wage industries, but mid-wage and higher-wage industries have shed nearly 1 million positions each.
The uneven recovery comes after a major downsizing in higher and mid-wage industries. Together, they accounted for 78% of jobs lost between January 2008 and February 2010.
"It's looking more and more like the low-wage economy is the new normal," said Mike Evangelist, a policy analyst at the project, who authored the report. "Unemployed workers, new labor market entrants, and individuals looking to move up the career ladder are getting left behind."
NELP's analysis looked at 85 industries in three distinct wage brackets. Low-wage industries paid hourly wages of between $9.48 and $13.33, mid-wage between $13.73 and $20 and higher wage between $20.03 and $32.62.
And it shows that this recovery is quite different than the period following the 2001 recession, when job growth was spread out more evenly between lower and higher wage industries.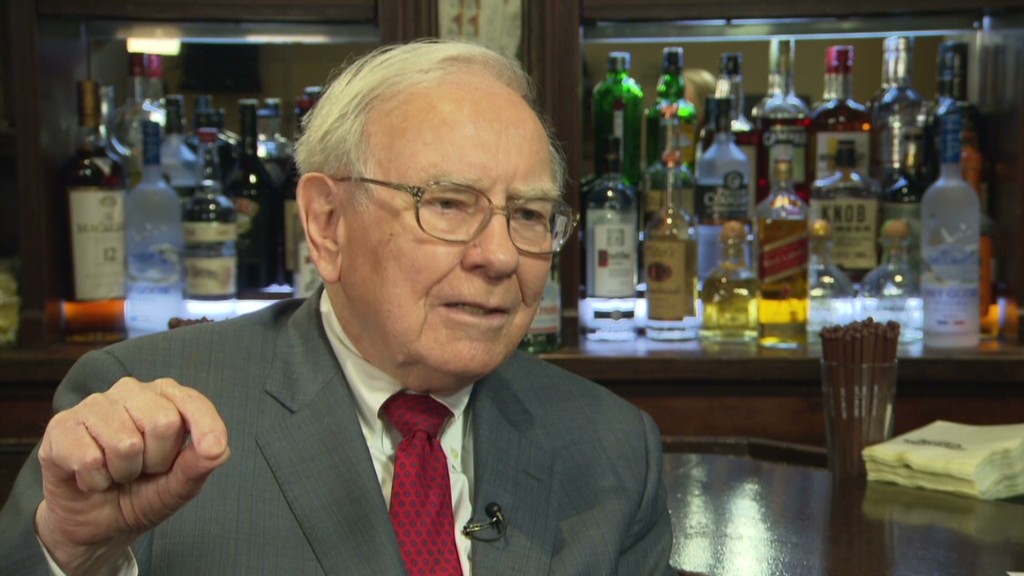 The quality and pay of jobs being created has come into the spotlight in recent years as President Obama and others highlight widening income inequality in the U.S. and push to raise the national minimum wage to $10.10. It's not likely that Congress will raise the threshold above the current $7.25.