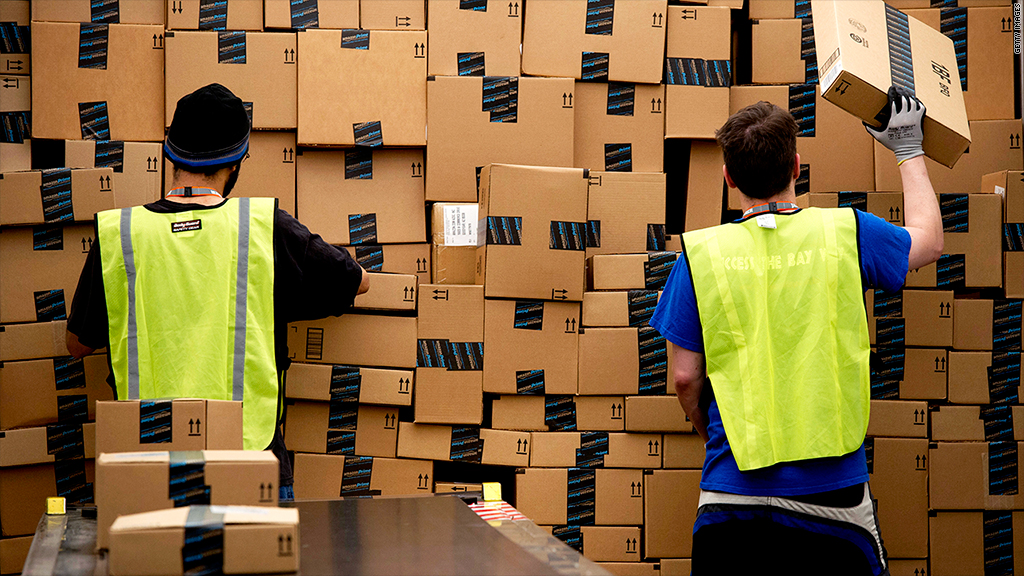 Jeff Bezos, a notoriously tight-lipped CEO, is opening up the heart of his company to public tours.
Anyone over the age of six can now tour one of Amazon's fulfillment centers, where millions of products are stored, packed and shipped to customers.
"I'm always amazed when I visit one of our (fulfillment centers), and I hope you'll arrange a tour. I think you'll be impressed," wrote Bezos in a letter to shareholders earlier this month.
The company has 37 of these warehouses in the United States and is opening up six of them to tours. The hour-long tours will be held on the first and third Tuesdays of each month, beginning in May, and can be booked online.
Amazon (AMZN) asks that guests wear closed-toe shoes without heels, but it won't say much about what exactly tours will show.
The company has been criticized in the past over how its warehouse employees are treated, but spokeswoman Kelly Cheeseman would not say if the tours have anything to do with refuting those claims.
"We know customers are curious to see what happens after they click buy, and we're excited to show them," Cheeseman said.
Related: Amazon offers $5,000 to quit
The tour's Web page does boast about how Amazon's fulfillment centers are "safer than a department store," citing the rate of employee injury and illnesses.
It also mentions how Amazon hired more than 20,000 full-time employees last year, and at least 1,900 veterans were hired for jobs across the company.
The company says its fulfillment center workers make 30% more than traditional retail workers. While that's accurate, there's nothing special about the claim. The average U.S. warehouse worker, at Amazon or anywhere else, earns a third more than a retail worker.
There was some support earlier this year to form a union from workers at the Middletown, Del. warehouse, who hoped to establish more consistency regarding promotions, raises and vacations. But, the proposal was ultimately voted own.