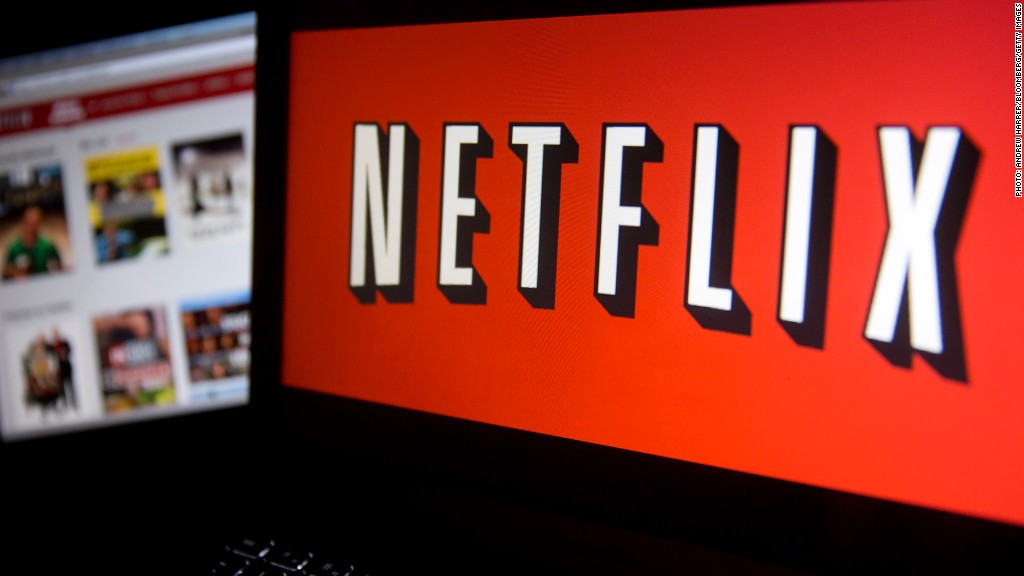 Good news for Verizon customers: streaming Netflix videos will get faster.
The two companies said Monday that they struck a connection deal, the second Netflix has made with an Internet provider aimed at improving streaming speeds for customers.
"We have reached an interconnect arrangement with Verizon that we hope will improve performance for customers over the coming months," a Netflix spokesman said.
Netflix (NFLX) said it will pay Verizon (VZ) for a direct connection to its network, but neither company would confirm details of the deal.
Internet service providers have been at odds with Netflix, arguing the company should pay up for the huge bandwidth its streaming videos hog. Netflix CEO Reed Hastings has said those kind of payment demands are an abuse of market power. But the company has agreed anyways to pay both Verizon and Comcast for preferential treatment.
Related: Netflix speeds lag for Verizon users amid dispute
The connection deal with Comcast (CMCSA) in which Netflix pays for a direct connection to the Internet provider's network, was inked earlier this year. That deal paid off, resulting in a nearly 50% jump in streaming speeds for Comcast customers.
Federal regulators are currently considering rules that would go even further, allowing Internet providers to create a "fast lane" for certain websites and services. It's up to the Federal Communications Commission to decide the particulars and its members will vote on the proposed rules on May 15 before putting them out for public comment.