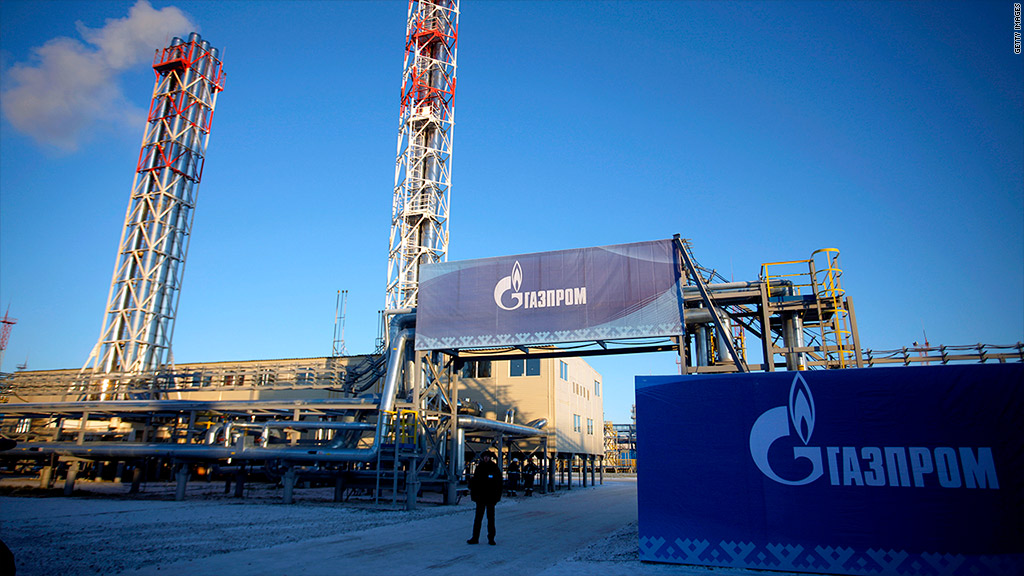 European imports of Russian natural gas rose by 15% last year, underscoring the challenge the region faces in confronting Moscow over the crisis in Ukraine.
The European Union is accelerating efforts to bring in more gas from other sources, but alternative options are likely to take years to develop.
Russia's state controlled gas giant Gazprom (GZPFY) said export volumes to Europe rose by 15% to 174 billion cubic meters -- despite a slight fall in regional consumption to 538 billion. Those exports were worth about $51 billion.
The company, which has a 30% share of the European market, including Turkey, said it expects to pump a similar volume to the region in 2014.
The increase in gas trade highlights the difficulty Europe faces as it tries to punish Russian President Vladimir Putin for annexing the Ukrainian region of Crimea and failing to ease tensions in the country's eastern regions.
U.S. sanctions include 18 Russian companies, but the EU has limited its response so far to freezing the assets and restricting the travel of a few dozen Russian, Ukrainian and Crimean officials.
Europe and Russia have trade and investment links worth billions of dollars. Any severing of those ties -- especially in oil and gas -- would hurt both economies.
Related: Putin squares off against Europe over gas
"An expansion of the U.S., EU and other sanctions programs could adversely impact operations and financial condition of the Gazprom Group," the Russian company said in its annual report.
While Gazprom expects exports to Europe to remain steady this year, it is also looking for other customers in a bid to reduce the impact of the EU's energy diversification strategy and any future escalation in the trade dispute.
Much of its attention is focused on developing new markets for pipeline gas and Liquified Natural Gas in Asia.
Gazprom signed a deal with China National Petroleum last year that would see China import 38 billion cubic meters of natural gas each year.
Related: Russia looks to Asia for trade cushion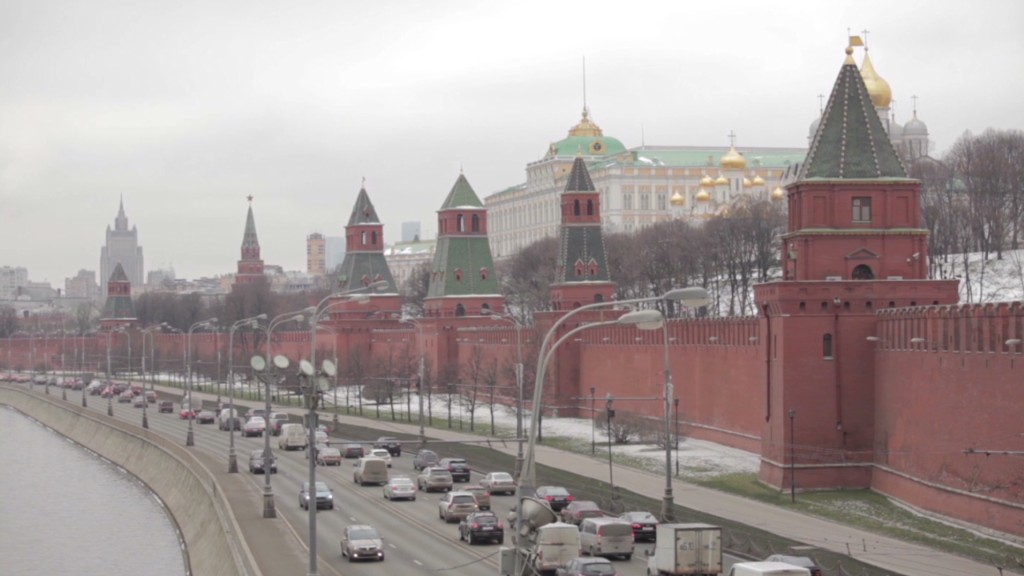 Gazprom also flagged the risk of disruption to European supplies because of Ukraine's inability or unwillingness to pay for current and past gas deliveries. Ukraine owes at least $2.2 billion in arrears.
Earlier this month, Gazprom hiked the price it charges Ukraine by about 80% to $485.50 per thousand cubic meters of gas. By comparison, Gazprom charged European countries an average of $377.50 per thousand cubic meters in 2013.