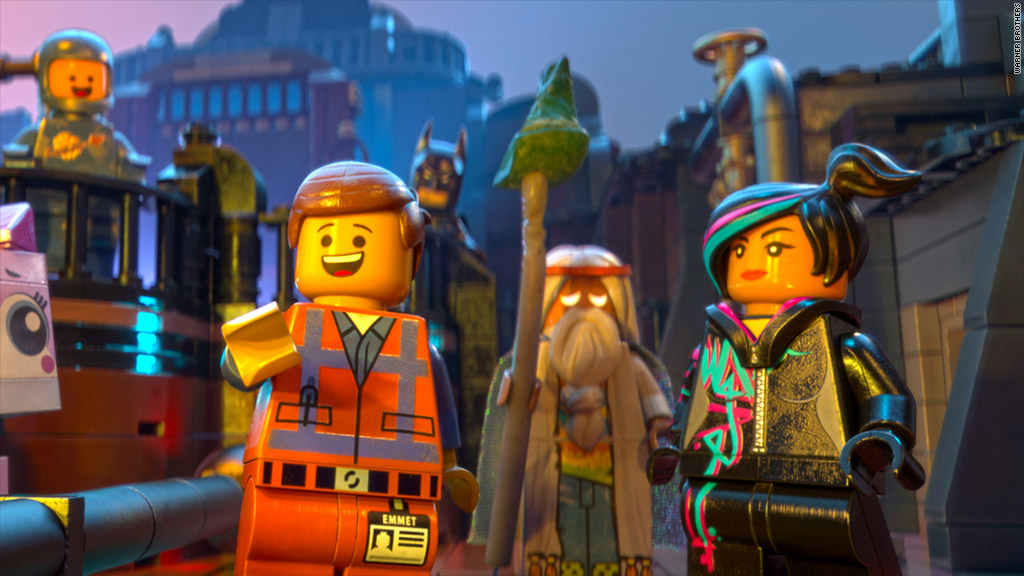 Legos, those iconic plastic interlocking bricks produced by the Danes, aren't just for the kids' playroom anymore. They're becoming an important part of corporate boardrooms, too.
The enduring popularity of the 80-year-old toys has made them the darlings of major media companies.
CNNMoney's parent company Time Warner (TWX) applauded "The Lego Movie," which was released in February, for boosting revenue at its Warner Brothers' film unit, resulting in better-than-expected earnings for the latest quarter.
The movie made $69 million in its opening weekend, grossing $252 million so far, according to Box Office Mojo.
News Corp. (NWS) is also getting in on the act, with a Lego-themed episode of "The Simpsons" to air on May 4 called "Brick Like Me." The toys will serve as the focus for the entire 550th episode of the legendary cartoon, not just for the couch gag in the opening credits.
Related: Hollywood's new friends: The Chinese
This won't come as a surprise to Lego aficionados. The privately-held Lego Group already offers a Simpsons house for $200, featuring domestic necessities like a pink car, Bart with his skateboard ramp, and religious neighbor Ned with his barbecue grill. Lego fans are torn over the release of Simpsons Lego toys. Some believe they aren't appropriate for children, given the adult humor of the show.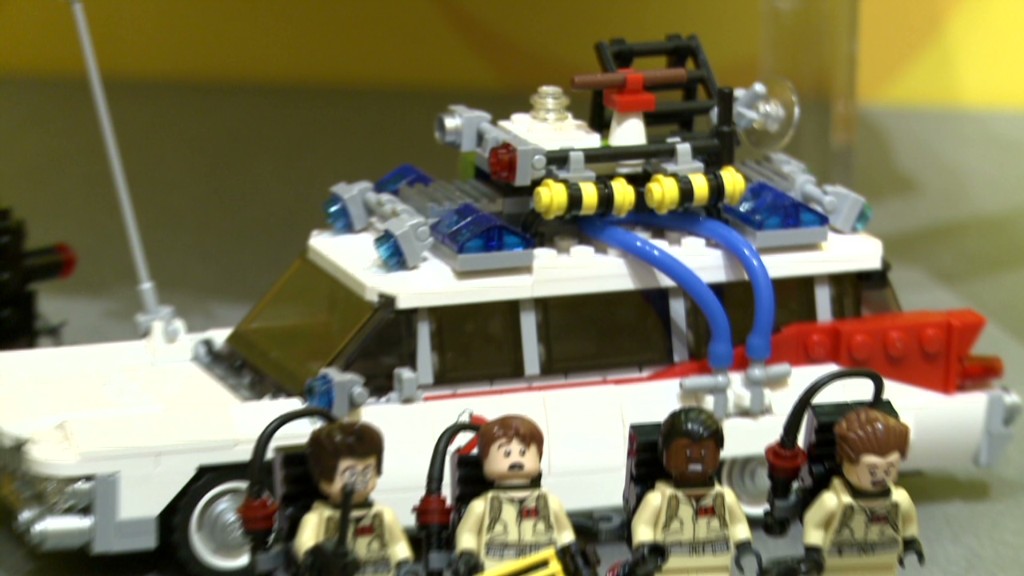 The amorphous versatility of Legos seems to lend itself to incorporating lots of other companies into its act. "The Lego Movie" features Lego versions of trademarked characters like Batman, Superman and Wonder Woman from D.C. Comics, as well as the Teenaged Mutant Ninja Turtles from Viacom (VIA). (Not to mention non-corporate figures like the Statue of Liberty and Abraham Lincoln.)
Related: Disney tried to buy BuzzFeed
Lego aficionados can buy a whole host of superheroes from Marvel Comics who have also been featured in movies, including Spider-Man, Captain America and the Hulk. Walt Disney (DIS) has a Lego version of characters from "The Lone Ranger." There's also a line of Legos featuring characters from "The Hobbit" and "The Lord of the Rings," books that were made into Time Warner movies.
Last but not least, Lego offers an extensive line of characters and spaceships from the Lucasfilm series of "Star Wars" movies, including a Death Star retailing for $400.