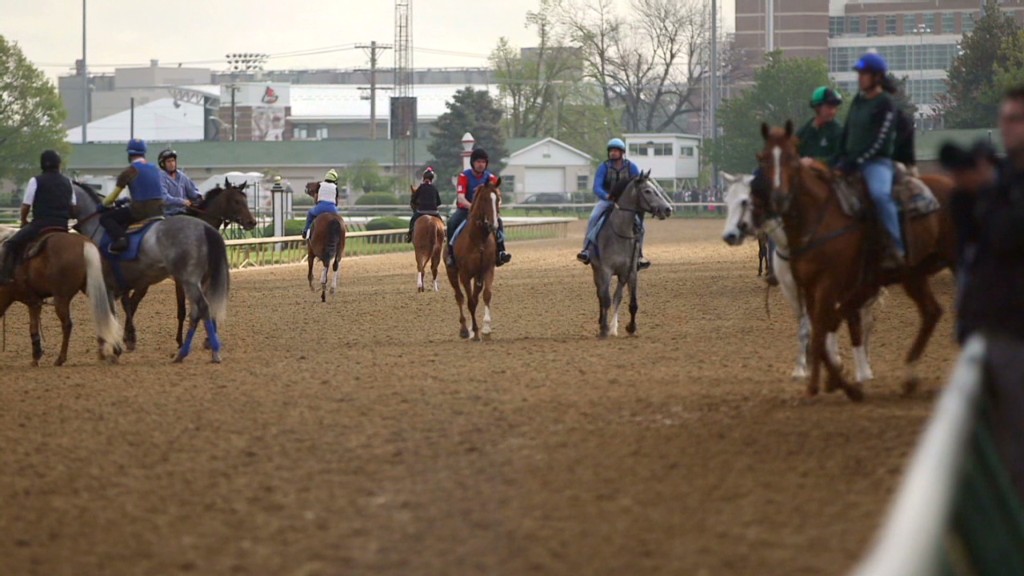 The Kentucky Derby means big money.
And, it's bigger than ever now, especially for the opulent class. Take a look at Millionaires Row, the most exclusive area of the Churchill Downs (CHDN) racetrack.
This weekend, a table for eight in this section will set you back by about $50,000 -- the highest amount a table has fetched at the Derby.
Doug Dearen, who runs DerbyBox.com and caters to high-end clients, says: "A few years ago, tables in this section were going for half that."
How about a single seat with a great view? The highest priced seat is going for $9,300. The only other sporting event to top that was the Super Bowl, where the most expensive seat was $14,300.
Related: The 1% are really raking it in
What will all that get you? Maybe the ability to rub shoulders with the likes of celebrities like Kim Kardashian, Tom Brady or Ashton Kutcher, who have attended in previous years.
People can also sip a mint julep that will cost $1,000. The drink -- high-end bourbon, rosewater, ice and mint -- will be served in an engraved silver "chalice." The money raised from mint juleps will go to a charity for neglected horses, which might help the drink go down extra smoothly.
Of course no one wants to be sitting at a table at Millionaires Row and sipping a mint julep without a hat.
"The demand is certainly the best I've seen in years," according to Suzanne Newman of Suzanne Couture Millinery, a custom hat maker in New York City.
This year, Newman has sold about 50 Derby hats for as much as $2,000 each, some of the highest prices she has seen.
"Many of my clients have private planes," she said. "For them, money is no object."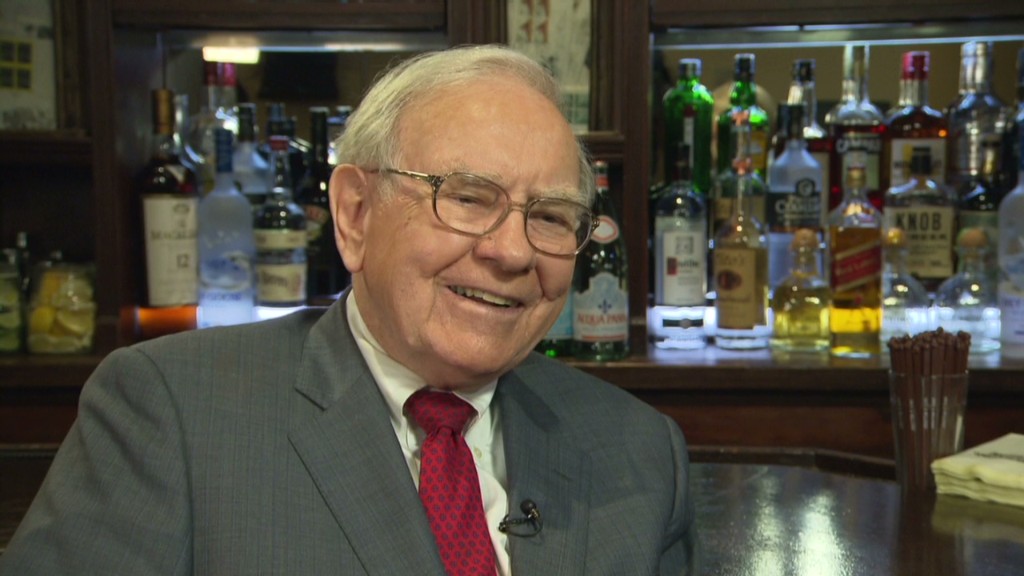 People who go to the Derby, are sometimes interested in buying horses. Like almost everything else in the world of luxury, prices there are at a record too.
The median price of one-year-old horses, or yearlings, is now $50,000, up more than a tenth from last year.
Geoffrey Russell, who runs sales for top auction house Keeneland, says he sold 18 top yearlings this past September for a million dollars each. That's twice as many as the year before. Keeneland's horses make up half the entries in this year's Kentucky Derby.
Related: Why the Kentucky Derby is good for the economy
With more than 150,000 attendees, the Derby is one of the top five most attended events in sports.
This year, some people are even hiring private security to keep the crowds at bay.
"A lot of people are requiring police escorts to get through the high celebrity traffic," says Dearen of DerbyBox.com. The cost: $1,000 a day.
Since the Derby weekend is a big social event, where people want to see and be seen, they can make appearances the night before the race at one of the many charity balls around Louisville like the "Derby Eve Gala" or the "Barnstable Brown Party". A ticket there will only set you back $1200.
If all this sounds over the top, there's a place for people who have thinner wallets.
In fact, there are 80,000 spectators in the track's infield. They have to bring their own chairs.
A ticket costs $60. No bathrooms here -- only Porta Potties.
There's a chance you might not be able to see the actual horses as they win the race. But no need to worry. This year, everyone will be able to see the race on the Churchill Downs big board, one of the biggest video screens in the world -- 170 feet wide and 90 feet tall -- and bigger than three NBA basketball courts.