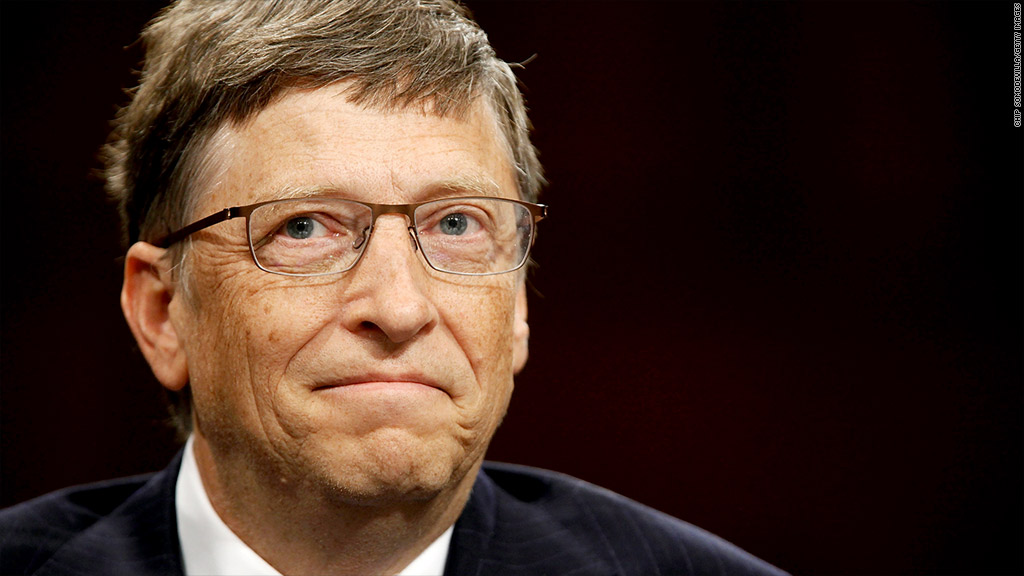 For the first time in Microsoft's history, founder Bill Gates is no longer its largest individual shareholder.
In the past two days, Gates has sold nearly 8 million shares of Microsoft (MSFT), bringing down his total to roughly 330 million.
That puts him behind Microsoft's former CEO Steve Ballmer who owns 333 million shares.
Related: Gates reclaims title of world's richest billionaire
Ballmer, who was Microsoft's CEO until earlier this year, was one of Gates' first hires.
It's a passing of the torch for Gates who has always been the largest single owner of his company's stock. Gates now spends his time and personal fortune helping run the Bill & Melinda Gates foundation.
The foundation has spent $28.3 billion fighting hunger and poverty since its inception back in 1997.