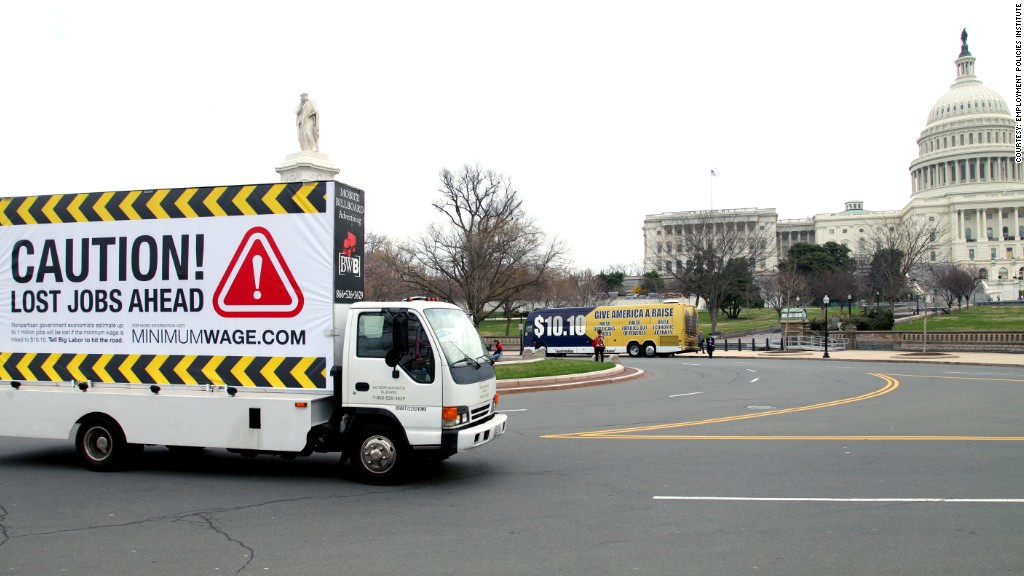 Businesses are pulling out all the stops to fight a federal minimum wage increase to $10.10 from $7.25 an hour.
-- A new commercial went up on cable news channels last week from the Employment Policies Institute, a group backed by the restaurant industry and business groups, featuring a fortune teller who predicts job losses from a minimum wage increase.
-- Senators received a letter from the National Federation of Independent Business asking them to vote no against the "job killing" bill last week.
-- The National Retail Federation spent $1 million in the first three months of the year lobbying Congress on minimum wage and other issues, 50% more than the $640,000 during the same period last year.
-- Diverse small businesses, represented by truck stop operators, landscaping business owners and florists, have also joined the fight against $10.10.
It's a lot of work for a bill that was pronounced D.O.A. even before President Obama called for the move in his State of the Union address. House leaders have denounced the move as election-year politics and the Democratic-controlled Senate couldn't round up enough votes to even consider the bill.
Related: Minimum wage: Congress stalls, states act
David French, top lobbyist for the National Retail Federation, defended the group's opposition of the bill, and blamed the media for continuing to cover such a political maneuver.
"It is thoroughly a political exercise and our goal is to create a strong economy across the entire industry," said French. "Our concern with the minimum wage increase at this time is it didn't meet that standard."
Yet, raising the minimum wage remains popular with the masses.
About 25 states, plus the District of Columbia, already have minimum wages that are higher than the federal level. And some states like Hawaii, Maryland and Connecticut are raising the minimum wage as high as $10.10 in the next few years.
Still many businesses are standing firmly against it, even though they might not be publicly willing to acknowledge it.
A spokesperson for the National Association of Truck Stop Operators declined to discuss its position on minimum wage, but its website asks members to tell lawmakers that "higher labor costs without any anticipated increase in revenue or profits put significant pressure on businesses that operate under slim margins."
The Society of American Florists, which represents small independent flower business owners, also signed a letter opposing hiking the minimum wage. But spokeswoman Jenny Scala said "we don't actually advocate for or against this issue because most floral industry workers are already receiving above minimum wage."
Related: Low wage job explosion
In the television ad that went up for two days last week on Fox News, MSNBC, CNN and on local radio in Washington D.C., a fortune teller warns of up to a million lost jobs, citing a Congressional Budget Office report. That report actually said raising the minimum wage to $10.10 an hour could lead to 500,000 job losses and lift 900,000 out of poverty.
Yet, raising the minimum wage is such a popular move, it's tough to find a big company outside of the restaurant sector willing to say they oppose it.
For example, Home Depot, (HD) Marriott International (MAR) and Rite Aid (RAD)reported in public filings that they lobbied on minimum wage since Jan. 1. Yet, spokespersons for all three companies told CNNMoney they don't have an official position for or against the issue and that they're just monitoring it.
But a spokesman for DineEquity (DIN), which owns Appelbees and IHOP, confirmed the company is lobbying against the minimum wage hike in Congress.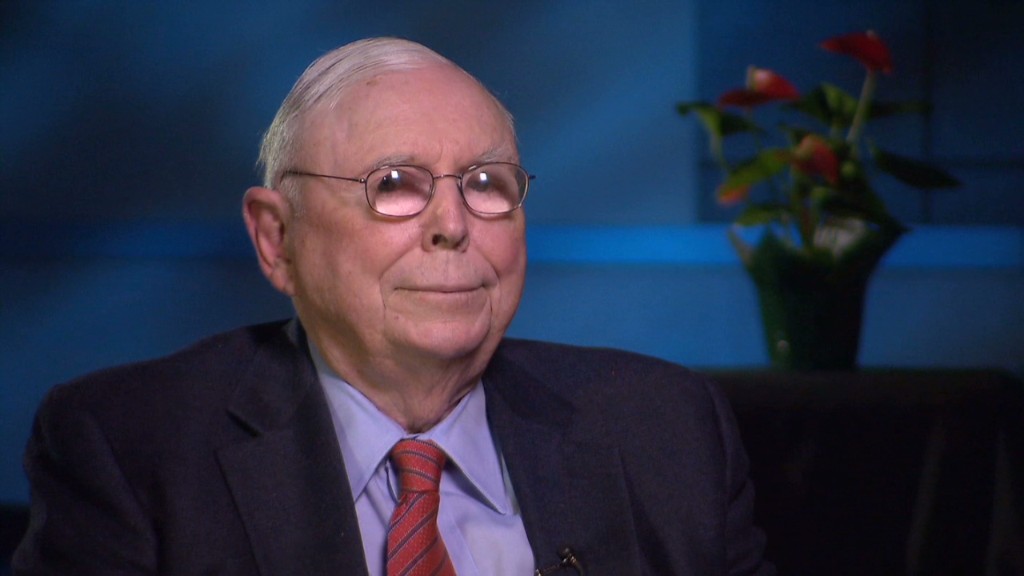 And Dairy Queen franchise owner Robert Mayfield, who runs 6 restaurants in and around Austin, Texas, isn't shy about talking of his opposition to raising the minimum wage, even though he already starts workers at $10 an hour. Dairy Queen is owned by Berkshire Hathaway (BRKA).
Mayfield said a hike would force him to raise wages even more, which means menu price hikes and the potential for job losses, as restaurants replace workers with computers that take orders.
"I'll have to raise my prices on hamburgers and cokes and cones and people who supply me will raise prices on hamburger meat and other supplies," said Mayfield, who has been in the business since 1979. "The people making more money from minimum wage are going to find inflation is going to offset any meaningful gains.