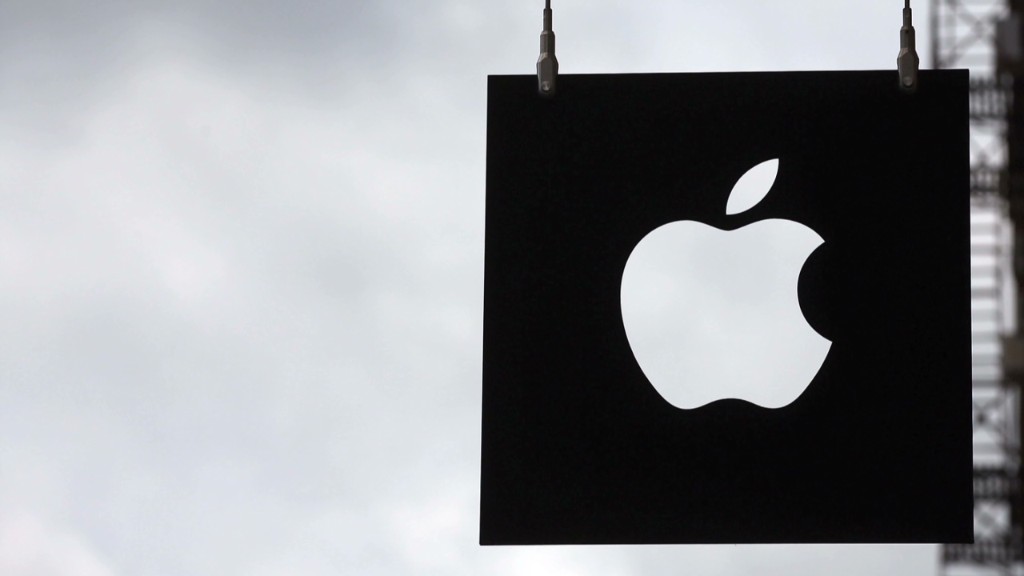 Apple's new head of retail Angela Ahrendts is on course to scoop up a stock bonus worth nearly $10 million after just a month on the job.
The former CEO of Burberry is slated to receive just over 113,000 Apple shares -- worth $68 million -- over the next four years, according to a filing with the Securities and Exchange Commission. The majority of those stock options do not carry specific performance triggers, and the first batch of shares -- worth $9.8 million -- will be paid out on June 1.
Ahrendts, who joined Apple on May 1 and reports directly to CEO Tim Cook, has been charged with steering the tech giant's retail and online store operations. Apple currently has 424 retail stores in 15 countries around the world.
Burberry will also honor stock options for Ahrendts worth up to £6.2 million ($10.5 million) based on company performance, even though those options were not supposed to pay out until June.
Apple (AAPL) shares powered past $600 per share Monday. They've surged by over 11% this year, though they are well off their all-time high from September 2012, when shares traded above $700 each.
Related: Ahrendts reinvented Burberry for the digital age
Ahrendts has built a stellar reputation for reinvigorating Burberry (BBRYF) and helping the British brand gain a strong following in China and emerging markets. She focused on using technology and social media to boost Burberry's global profile.
Under her leadership, Burberry's market value soared to roughly £7 billion from £2.1 billion.
She was rewarded handsomely for her work at Burberry, becoming the highest paid CEO in the United Kingdom in 2012, taking home £16.9 million ($27 million) that year.