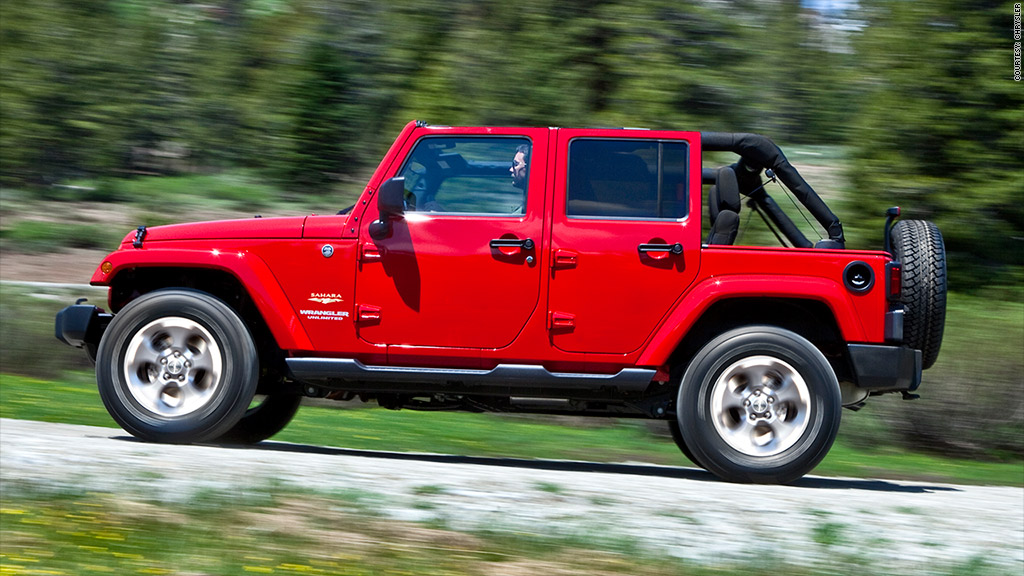 Jeep is using the King of Pop to help boost sales of its Wrangler and Cherokee brands.
Jeep's latest ad campaign, features Michael Jackson's "Love Never Felt So Good," a previously unreleased song that he was working on. A new album, Xscape, will be released later this month and will feature eight tracks from Jackson, who died in 2009.
The Jeep ads were created by advertising agency GlobalHue, according to a news release from the company.
The spots feature outdoor life embodied by the Jeep brand. They showcase young people playing soccer and basketball, hanging on the beach, enjoying a good barbecue, or driving in the open air by a rugged mountain.
One ad also features basketball star Kyrie Irving of the Cleveland Cavaliers shooting a basketball from the back of a Jeep.
Related: Jeep Cherokee - One tough little SUV
Fiat Chrysler, which owns the Jeep brand, has been riding the success of its rugged, outdoor vehicles.
CEO Sergio Marchionne this week told analysts and investors that Jeep was his trump card. He plans to double global Jeep sales to 1.9 million by adding new models and expanding overseas production.
Sales are already on a roll. In April, Chrysler sold 85,000 Jeeps, the most in its 73-year history.