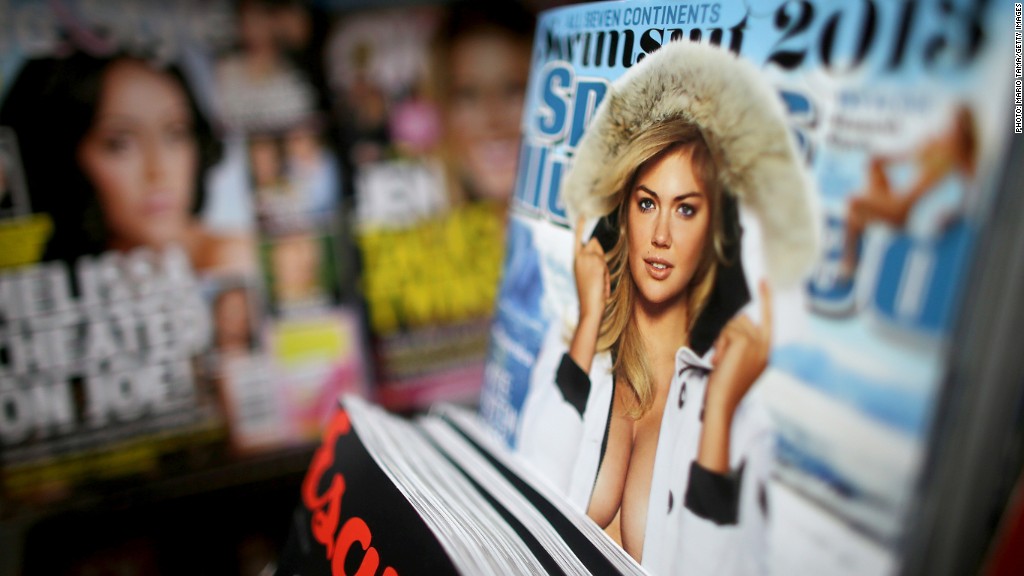 Time Warner's spin-off of its publishing unit Time Inc. will take effect on June 6, when shares in the new company are distributed to investors.
The spin-off details were disclosed in a filing with the Securities and Exchange Commission on Thursday. Shareholders who owned Time Warner (TWX) as of May 23 will receive new shares in Time Inc., which will trade on the New York Stock Exchange under the ticker symbol "TIME."
Time Warner, which is the parent company of CNN, first announced its intent to move the magazine publishing division into a separate company in March 2013.
Time Inc. owns famous titles like Time, People, Fortune, Sports Illustrated, and Entertainment Weekly. Along with 23 magazines in the United States, the company operates 45 Web sites.
CNNMoney is currently a joint venture of Time Inc. and CNN. On June 1, CNN will take full ownership of CNNMoney.
Related: Time Warner to sell HQ for $1.3 billion
Joe Ripp, who was appointed CEO of Time Inc. last year, said in a letter to shareholders on Thursday that "as an independent, publicly-traded company, we believe we can more effectively focus on our objectives and satisfy the strategic needs of our business."
The spin-off is the latest bit of restructuring done by Time Warner during the past few years. The company has also spun off online advertising company AOL (AOL) and Time Warner Cable (TWC).
After Time Inc. is on its own, Time Warner will have three main divisions, all focused on TV and film content: Turner Broadcasting, which includes CNN; HBO; and Warner Bros.
Time Warner's decision to exit publishing was partly driven by the challenges faced by the publishing industry as it tries to adapt to the digital age. And the risk assessment within Time Inc.'s SEC filing describes those challenges in detail.
"We are exposed to risks associated with the current challenging conditions in the magazine publishing industry," the filing states. "We have experienced declines in our print advertising revenues due to both shifts by advertisers from print to digital and weak domestic and global economic conditions, which have also adversely affected our circulation revenues."
Advertising and circulation are Time Inc.'s two main revenue sources.
Like many other online publishers, Time Inc. is trying to expand its Web video footprint, and last week it held a presentation for advertisers -- part of the so-called NewFronts in New York City -- to show off its video series.
Mark Ford, the publishing company's executive vice president of advertising sales, said the spin-off is "going to unlock the entrepreneurial spirit of Time Inc."