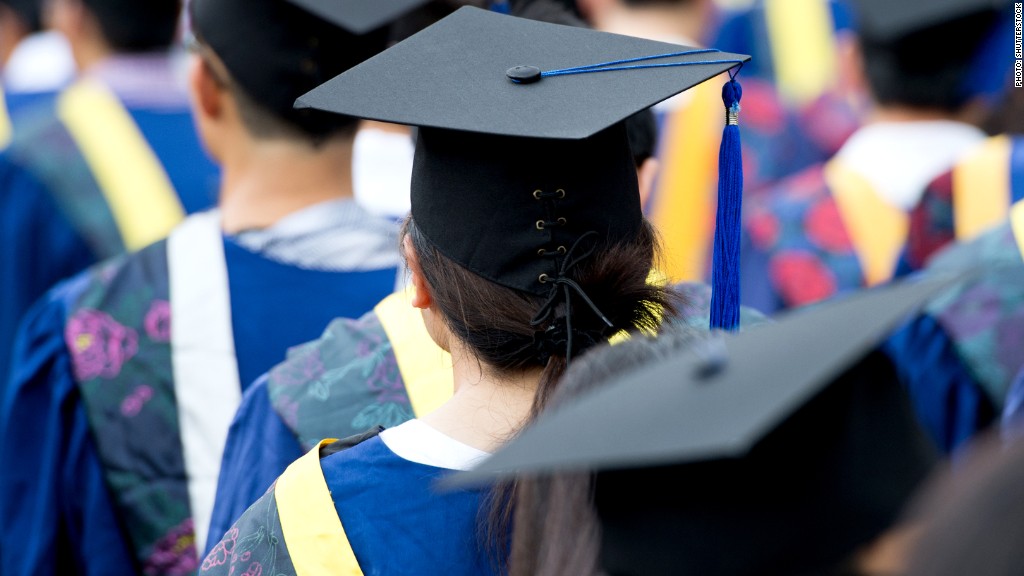 The class of 2014 expects to make bigger bucks than those who graduated the year before, but they're already behind in the first step: getting a job.
Only 11% secured a job two months before graduation, according to a survey conducted in March by Accenture. Meanwhile, even more of them are leaving school with debt. Nearly 80% of those surveyed are facing at least $10,000 in loans.
But they don't seem worried. A majority of of the soon-to-be grads surveyed expect to find a job in their desired field and they expect to lock it down soon.
"This year's class is incredibly optimistic," said Katherine LaVelle, a managing director at Accenture.
Related: Grads with more debt are less happy
And even though nearly half of recent grads are making less than $25,000, more than 82% of this year's grads expect to make more than that, according to the survey of more than 2,000 recent and soon-to-be grads.
In reality, they're facing a tough job market where they're joining a backlog of recent grads that are struggling to find jobs. The number of grads, ages 21-24, who aren't working and aren't in school is growing. And those lucky enough to find employment are starting at jobs with wages lower than the generation before them.
More recent grads said they are underemployed, or working at a job that does not require a college degree, than last year, according to Accenture's survey. And only 46% of those surveyed who graduated in the past two years are employed full time, down from 68% of the recent grads surveyed last year.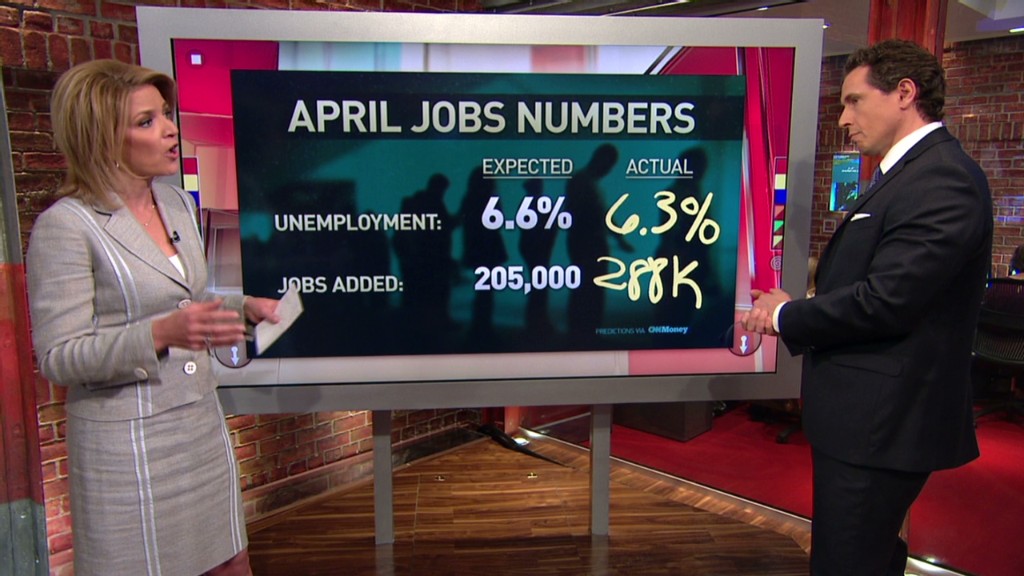 Employers also have high expectations.
"They would like them to walk in as a perfect employee on day one, and that's not the case," LaVelle said.
To get ahead, grads can augment their degree with internships and additional skill-building classes, she said.