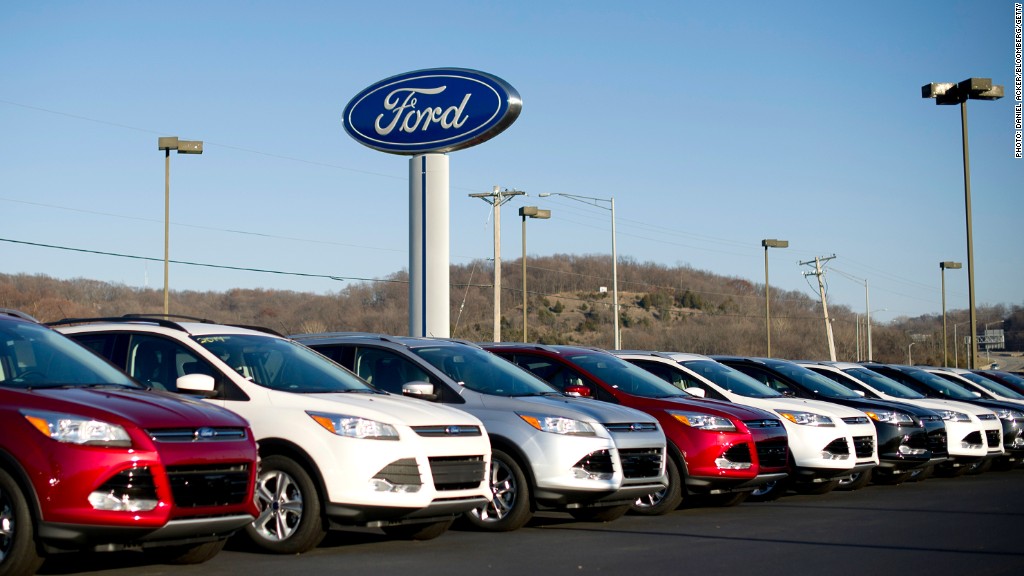 Ford and Chrysler both issued recalls Friday, adding to the growing list of vehicles in need of repairs coming from automakers this year.
Ford recalled more than 750,000 Escapes and C-Max vehicles in North America for two separate issues.
One is a software problem that delays the deployment of side airbags when the vehicle rolls over. That affects about 692,500 Ford Escapes from model years 2013 and 2014, as well as about 65,000 C-Max crossover vehicles from the same model years.
All of those Escapes, plus about another 60,000, are also being recalled for a second issue related to malfunctioning door handles.
The exterior door handles can get stuck in the open position, become tough to close, or open while driving. In that instance an indicator light will display on the dashboard and warning chimes will sound, said a Ford (F) spokeswoman. No C-Max vehicles are recalled for the door issue.
Related: Ford CEO Mulally retiring
Owners can take their vehicles to the dealer who will reprogram the software and inspect door handles, fixing them if necessary.
No accidents or injuries have been linked to either issue, the company said Friday.
Chrysler Group recalled 780,000 minivans Friday in which switches for third-row power windows can overheat. The problem can happen if the window switch, located on the driver's door, is exposed to moisture.
The recall affects some 2010-2014 Dodge Grand Caravan and Chrysler Town & Country minivans. Owners will be contacted directly about when their minivans can be fixed. In the interim, a dealer can disconnect the switches that open and close the third-row power windows.
The company said that it is unaware of any related injuries or accidents and that there are only 36 known incidents of overheating.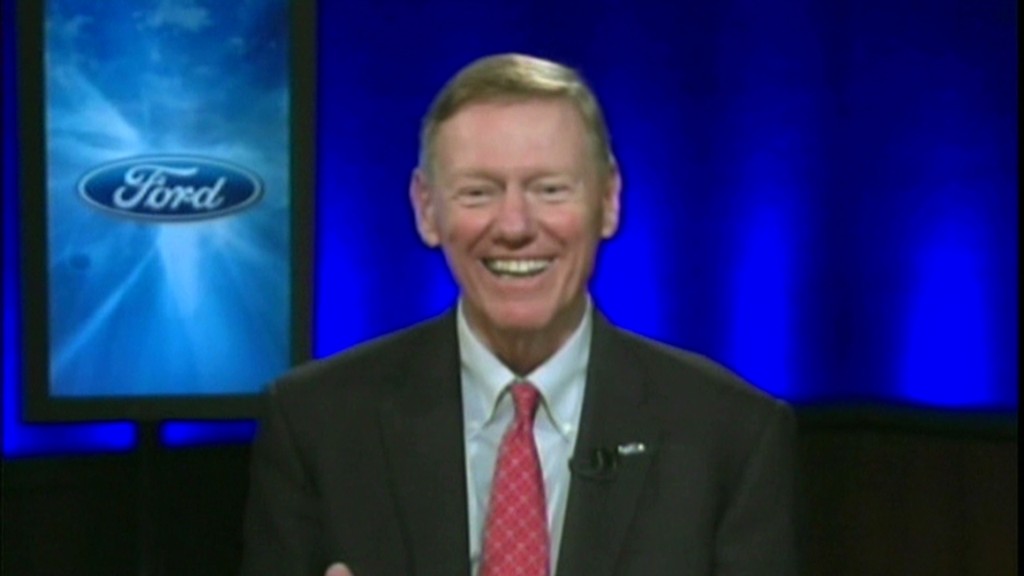 There's been a number of recalls coming from automakers this year. Ford and Chrysler rival General Motors (GM) recalled 2.6 million vehicles for a faulty ignition switch. The issue is tied to 13 deaths and has brought on a number of investigations and lawsuits for the company.
Some in the industry are concerned that the trouble facing GM is making other automakers overly cautious.
"I think you're going to see a heightened level of sensitivity across all automakers on this issue," said Fiat Chrysler CEO Sergio Marchionne earlier this week at a company conference.