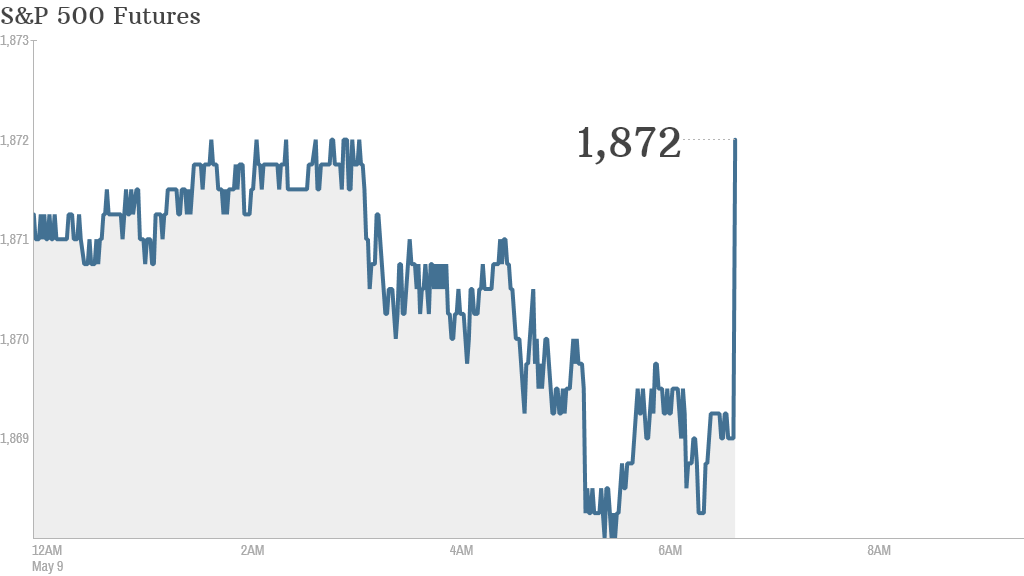 Investors seem distinctly uninspired Friday, with most markets around the world dipping into the red.
U.S. stock futures were flat before the opening bell, following a tepid week of trading. The Nasdaq looks set to post a hefty loss for the week, while the other major indexes have moved very little.
Federal Reserve chair Janet Yellen's congressional testimony was the big economic news for the week. She mostly reiterated her commitment to keep interest rates low until the economy is on firmer footing.
There's little in the way of economic reports to be published Friday.
Related: Ad giants abandon $35 billion merger
Shares in Apple (AAPL) are declining by roughly 0.5% premarket after reports that the company was considering a $3.2 billion takeover of Beats Electronics, a headphone maker and streaming music provider. The reported move surprised Apple investors since the company is not known for splashy acquisitions.
In earnings news, Hilton Worldwide (HLT) reported that quarterly net income more than tripled compared to the year-earlier quarter. The hotelier also raised its outlook for the year and said that it was building new hotels.
Stratasys (SSYS), a 3D printing company, reported quarterly net income compared to a loss the year before.
Polo Ralph Lauren (RL) is also set to report before the opening bell.
Related: Fear & Greed Index still gripped by fear
European markets were dipping down in midday trading with most of the key indexes off by roughly 0.4%.
Asian markets ended with muted, mixed results. But India's Sensex index was a standout performer, rising over 2.5% late in the day, with investors feeling optimistic as the end of the Indian elections nears.
U.S. stocks closed mixed Thursday. The Dow Jones industrial average finished 0.2% higher while the S&P 500 and the Nasdaq closed in the red.