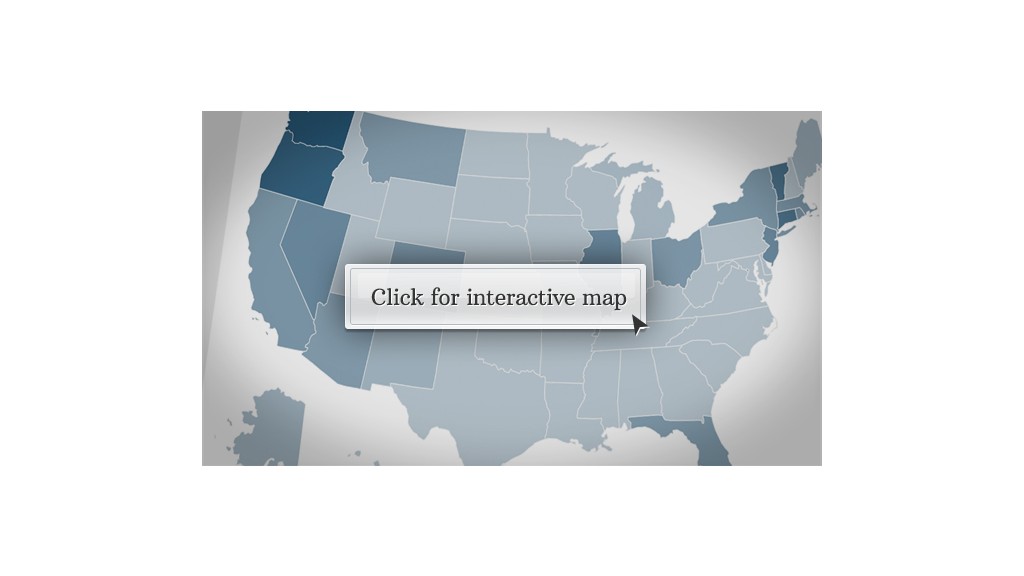 Vermont is the latest state to approve a minimum wage hike.
The state's lawmakers passed a bill Saturday that raises the minimum wage in phases from $8.73 to $10.50 by 2018.
Gov. Peter Shumlin is expected to sign the bill, his office confirmed.
"We're raising the minimum wage higher in each of the next four years, joining a growing number of states nationwide that are moving on their own in the face of congressional inaction," Gov. Shumlin said in a prepared statement.
Related: States act while Congress stalls on minimum wage
Even as Congress seems unable to respond to President Obama's cry to raise the federal minimum wage from $7.25 to $10.10, many states aren't waiting.
Along with Vermont, a total of 27 states will have minimum wage rates that are higher than the current federal minimum.
While Vermont is not the first to make a move, it is the first state to push for an increase that's higher than $10.10, the minimum wage rate that's pushed by the President and many Congressional Democrats.
Vermont's minimum wage will jump to $9.60 in 2016, $10 in 2017 and finally $10.50 in 2018. It will be indexed to inflation in subsequent years.
At the local level, many cities are also taking action. Seattle's mayor unveiled a plan to raise minimum wage to $15 per hour earlier this month. The District of Columbia is hiking its wage to $9.50 by July, and increasing it gradually to $11.50 by 2016 and also indexing it to inflation after that.