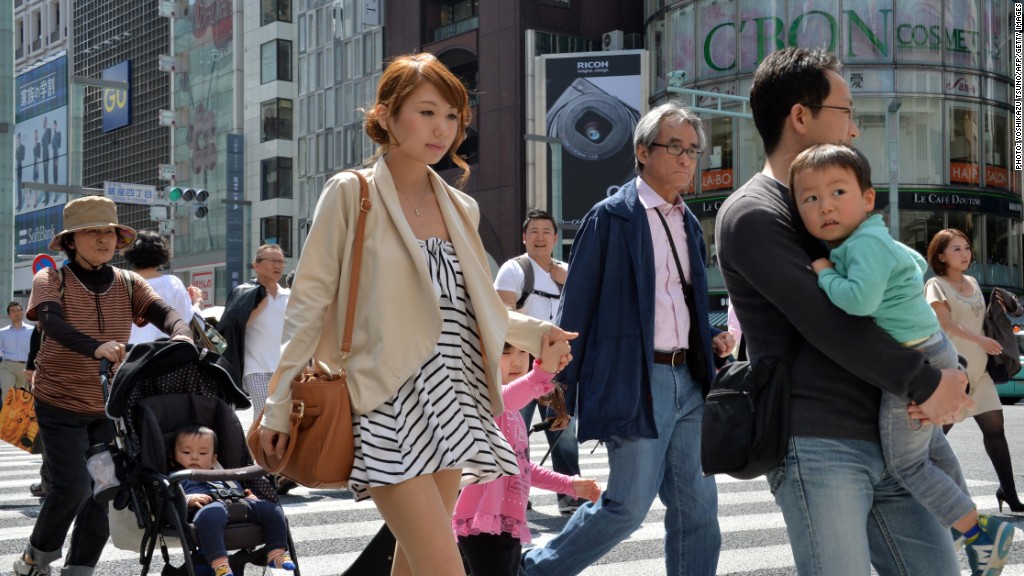 Japan's economy grew at a breakneck pace in the first three months of the year as consumers went on a massive shopping spree to avoid a planned sales tax increase.
Gross domestic product (GDP) grew at an annual rate of 5.9% in the first quarter, Japan's Cabinet Office said Thursday. The expansion was much quicker than the 4% figure expected by economists, and a major rebound from disappointing growth in the fourth quarter of 2013.
On a quarterly basis, Japan's GDP increased by 1.5%. Exports and business investment were particularly strong, and both measures topped analyst expectations.
Private consumption also provided a boost, driven by consumers that rushed to make big purchases before the tax hike took effect.
Japan's consumption tax was increased to 8% in April in a bid to improve the country's fiscal position. If needed, the government has the option to implement an additional increase to 10% by 2015.
Consumers responded in a big way -- and all the extra shopping contributed to the strong first quarter numbers. But now that the sugar rush is over, economists expect Japan's growth rate to return to earth in the second quarter.
"Looking ahead, the economy will certainly contract in the second quarter of the year, as consumers rein in spending after the tax hike, and residential investment is set to plunge," said Marcel Thieliant of Capital Economics.
Related: Year of Abenomics delivers Japan revival
Still, Japan is looking pretty good for the full year as the government presses ahead with its much-ballyhooed Abenomics revival strategy.
"While the first quarter's strong growth will likely give way to contraction in the second quarter, recent positive sentiment surveys suggest that Japanese growth should continue above the pre-Abenomics trend when the volatility caused by the tax increase passes," said Bill Adams, an economist for PNC Financial Services Group.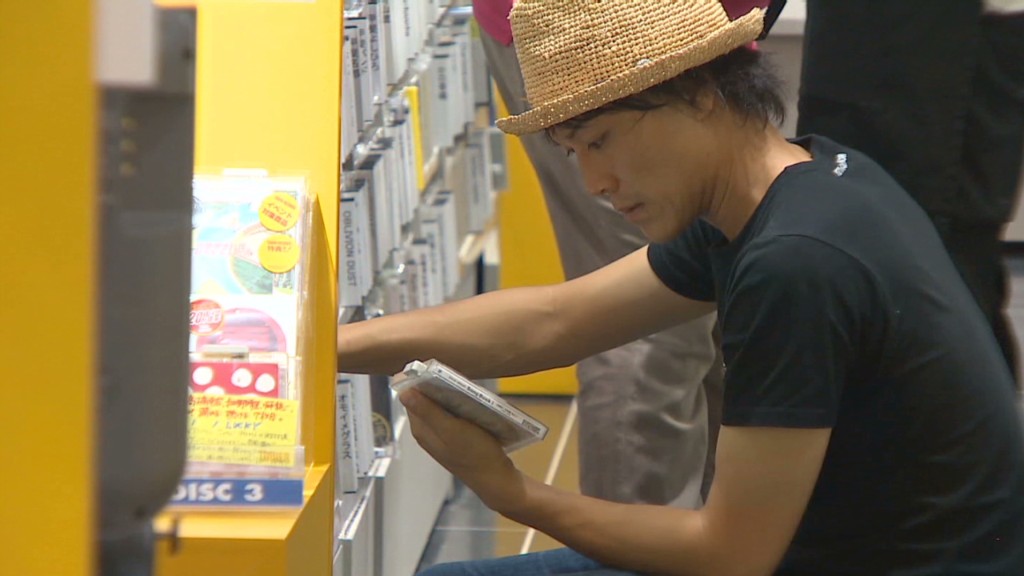 Japan has been mired in a malaise brought on by falling prices and a strong yen for years. But the economy's prospects have brightened since Prime Minister Shinzo Abe announced fresh spending by the government and encouraged the central bank to unleash a wave of asset purchases.
Growth has picked up, the yen has fallen sharply and stocks have risen dramatically. The IMF has endorsed the plan and Japan has largely avoided charges of currency manipulation.
But the third pillar of the Abenomics plan -- structural reforms -- has been tougher to implement.
Abe's government has proposed reforms that would make the labor market more flexible, encourage immigration, bring nuclear power plants back online and draw more Japanese women into the workforce.
Many of those proposals have foundered, or have been slow to develop.