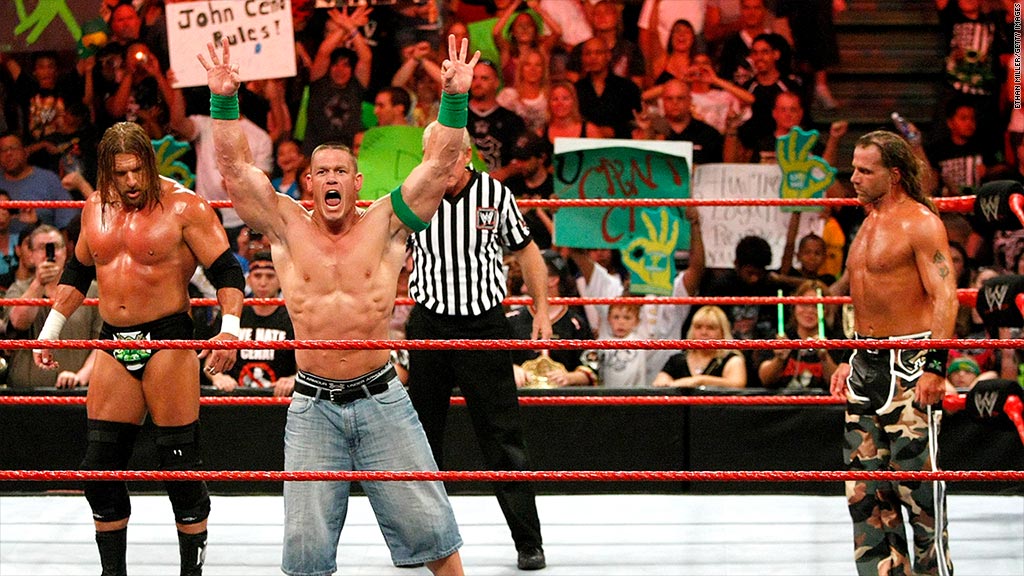 Shares of wrestling promoter WWE plunged more than 40% Friday as investors reacted to its latest earnings outlook and a new broadcast deal with NBCUniversal.
The company is trying to transform its business model from one that depended on pay-per-view shows to one that relies on broadcast deals as well as an online streaming venture, the WWE Network, which has a monthly subscription model.
On Thursday, it announced a deal with NBCU, a unit of Comcast (CMCSA), which will carry the WWE programing on the USA and SyFy networks.
But the revenue and earnings guidance it released immediately after announcing the deal greatly disappointed investors.
WWE (WWE) said it will need between 1.3 million to 1.4 million subscribers for the new network to make up for the declines in its pay-per-view and on-demand business. It hopes to have 1 million streaming subscribers by the end of this year, but that would still produce a net loss of between $45 million to $52 million this year.