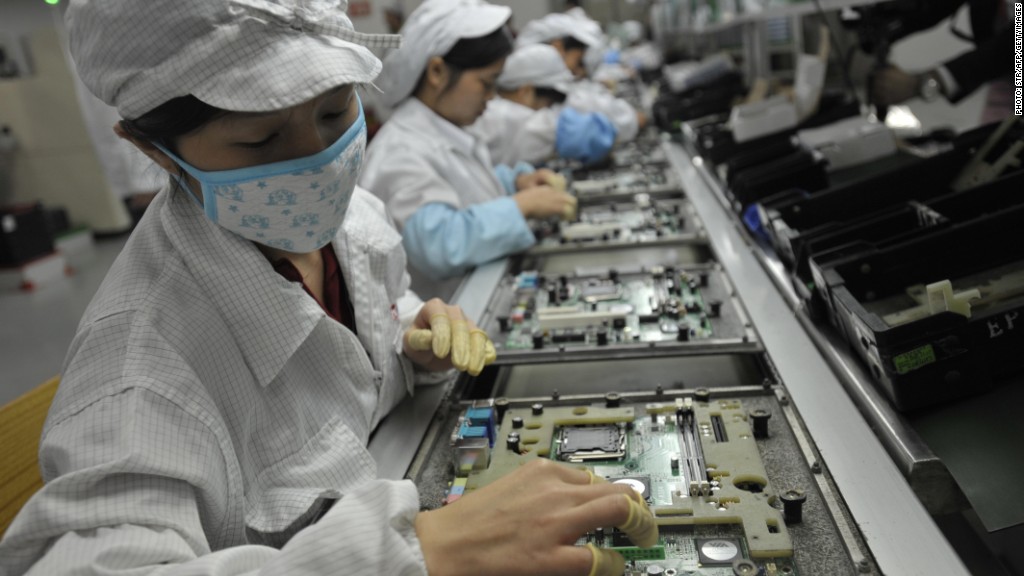 Foxconn has temporarily shuttered a factory in Vietnam after violent anti-China protests hit the nation.
The Vietnamese protesters are angry about China's deployment of an oil rig into waters that both countries claim as sovereign territory.
Protesters were torching factories in a southern Vietnamese industrial park this week, with reports saying that Chinese firms were targeted but other foreign-owned businesses also suffered damage.
Foxconn, a Taiwanese electronics manufacturer best known for producing Apple (AAPL) iPhones and iPads, confirmed that it would shut operations for the next three days.
"Foxconn has taken measures to ensure the safety of our employees following recent developments in Vietnam," the company said in a statement.
Related: Protesters torch factories in southern Vietnam
Relations between China and Vietnam soured last week when a Chinese platform began drilling for oil near the Paracel Islands, which are also called the Xisha Islands by China.
The oil rig, Haiyang Shiyou 981, is owned by China's state oil and gas company, CNOOC (CEO).
Both sides are also accusing the other of intentionally harassing their ships in the area.
Related: Foxconn to build a plant in Pennsylvania
The CEO of a foreign-owned factory in Vietnam, who asked not to be named, told CNN that neither local Vietnamese police nor the government were responding to the violent protests, reportedly saying there was nothing they could do to control the situation.
This lack of response from police is seen as a sign that the government tacitly approves of the protests.
Protests are rare in Vietnam, where the one-party system is wary of public gatherings. But there have been several anti-Chinese demonstrations in recent years.
There are concerns that protests could continue over the weekend. There's reportedly a state-sanctioned anti-China rally scheduled for Sunday.
Hon Hai Precision Industry (HNHPF), the parent company for Foxconn, is a Fortune 500 company that employs more than 1 million people and has a market capitalization of roughly $36 billion.