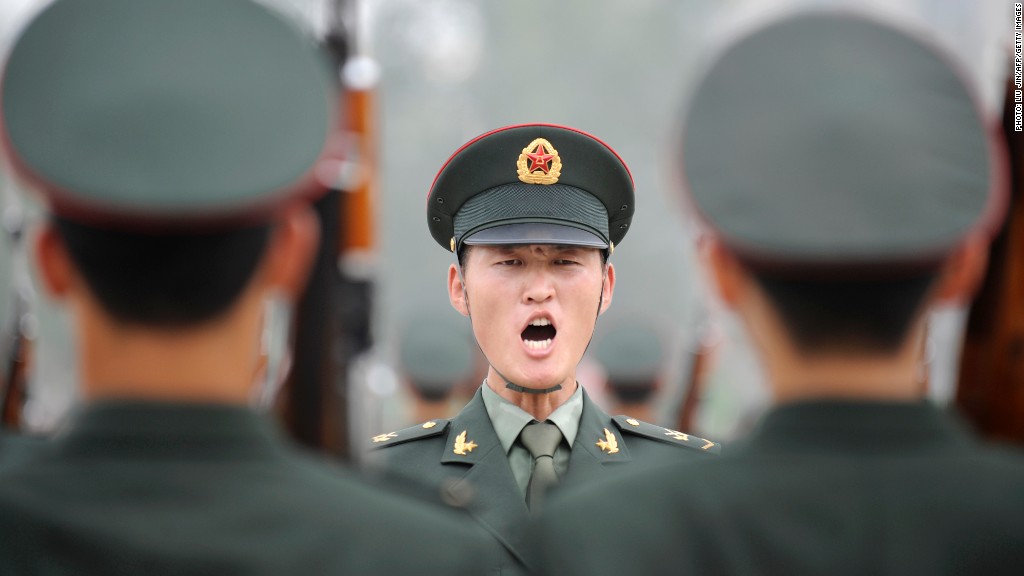 China has angrily denied new U.S. claims that it steals secrets from American companies but experts say espionage has long been part of the country's economic strategy.
The United States indicted five members of China's People's Liberation Army Monday, accusing them of hacking into American companies and pilfering closely-guarded trade secrets.
The charges -- rejected by Beijing as "purely ungrounded and with ulterior purpose" -- are a dramatic escalation in a squabble between the two countries over spying. But they will surprise few Americans working in sensitive industries.
While many countries engage in industrial espionage, China has long been among the most aggressive collectors of economic secrets -- both online and off, experts say.
"I can tell you they [China] are the most pervasive," Kevin Mandia, founder of cybersecurity firm Mandiant, told CNN. "The indictment is about taking intellectual property ... it's the theft of trade secrets, it's economic espionage."
Related story: What were China's hacker spies after?
China's use of economic espionage can be attributed in part to its drive to modernize the country in recent decades, a transformation spearheaded by leaders including Deng Xiaoping.
The illicit acquisition of technology has helped China accelerate the process, bypassing problems that would otherwise require years of research and development to resolve, analysts say.
The campaign has targeted industries from agriculture to aviation and computing. Monday's indictment indicated that recent targets included a solar panel manufacturer, aluminum and steel producers and a company that designs nuclear power plants.
In its quest for new technologies, China has been equally enthusiastic in securing trade secrets for use in both military and civilian applications. And the country's intelligence services don't always use highly trained spies to steal; some recruits are just sympathetic students and engineers.
The U.S. has brought spying charges against a handful of individuals accused of helping China since Congress approved the Economic Espionage Act in 2006.
In one of the most notable actions, Dongfan "Greg" Chung, a naturalized American citizen who worked on NASA's space shuttle program, was convicted in 2009 after investigators found hundreds of thousands of sensitive papers under his California home. Prosecutors said he gave some of the documents to Chinese officials, revealing details of military and space-related technology.
Chung, a former Boeing employee, was sentenced to more than 15 years in prison.
"Giving China advanced rocket technology is not in the United States' national interest," Assistant U.S. Attorney Greg Staples said at the time. "There is a voracious appetite for U.S. technology in China."
An acquaintance of Chung's, Chi Mak, was sentenced to 24 years in prison for providing China with sensitive information on U.S. ships and submarines.
In another case that highlights the breadth of China's activities, six Chinese nationals were accused last year of trying to steal drought and pest-resistant corn seeds from fields across Iowa.
The seeds cost companies such as Dupont Pioneer, Monsanto (MON) and LG Seeds years and tens of millions of dollars to develop.
Related story: Snowden documents show NSA hacked Chinese telecom
The Obama administration is now seeking to draw a red line between military espionage and economic theft. Officials insist that U.S. spies do not share information with American companies.
"We do not do what those Chinese nationals were indicted for earlier today," White House Press Secretary Jay Carney said. "Period."
The issue has gained traction in the 15 months since Mandiant publicly identified a prolific group of computer hackers as members of the Chinese military.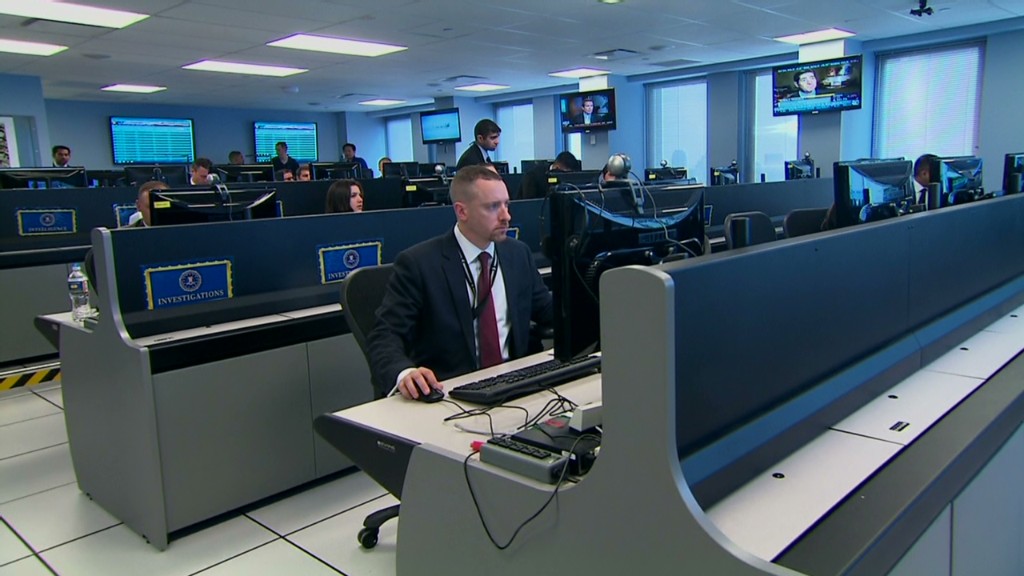 Mandiant traced the group to Shanghai -- with some operations taking place at the headquarters of Unit 61398, a secret division of China's military that was also named Monday by the Justice Department.
President Obama has raised the issue with his Chinese counterpart, Xi Jinping. But his arguments have carried less weight following revelations by Edward Snowden that U.S. agencies were attempting to monitor Chinese telecommunications company Huawei.
Chinese officials were quick to levy charges of hypocrisy against the U.S.
"It is widely known that the U.S. has for a long time been using its advanced technology and infrastructure to perpetrate large-scale theft of secrets and eavesdropping against foreign political leaders, enterprises and individuals," China's Ministry of Foreign Affairs said in a statement Tuesday.