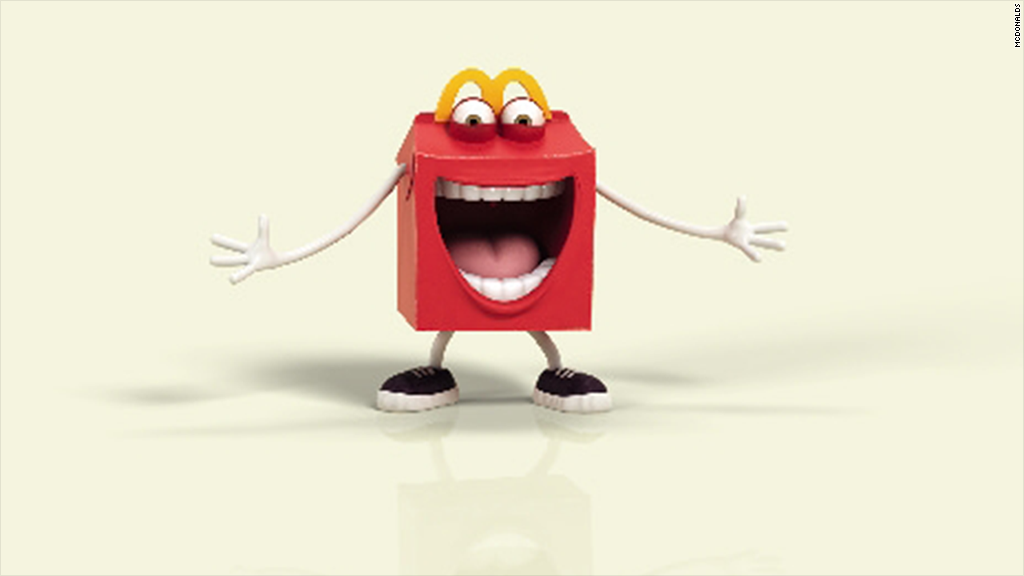 McDonald's tweeted a photo of the new Happy Meal mascot, saying: "Say hello to our newest friend, Happy!"
But within hours, the new square-faced red and yellow mascot with big white teeth was scaring away people on Twitter and had become the butt of jokes.
@DrZombield said: THAT! Is scary!
@CraigGrannell warned: "HE WILL EAT YOU ALIVE! RUN!"
@Naive_Steve came up with his own tag-line: "Happy", "It's the meal that eats you."
And @jrichardmiller said: "Happy" looks happy bc he just finished off a family of six #RIP #HappyMeal."
Related: McDonald's prepares for melee
"We are not un-happy about" the response, said Julie Wenger, senior director of U.S. marketing for McDonald's (MCD). "Happy is not for everyone. He's about having fun. Really for kids and families."
Wenger said: "Happy is promoting healthy choices through fun and lightheartedness."
But not everyone was on board with McDonald's message, especially given the fast food chain's reputation for peddling calorie-laden fare.
@samkamani said, "In order to fight obesity in kids, McDonalds introduces its new mascot to scare children."
@erikbransteen said, "Congrats #McDonalds, first you fatten our kids, then you haunt their nightmares."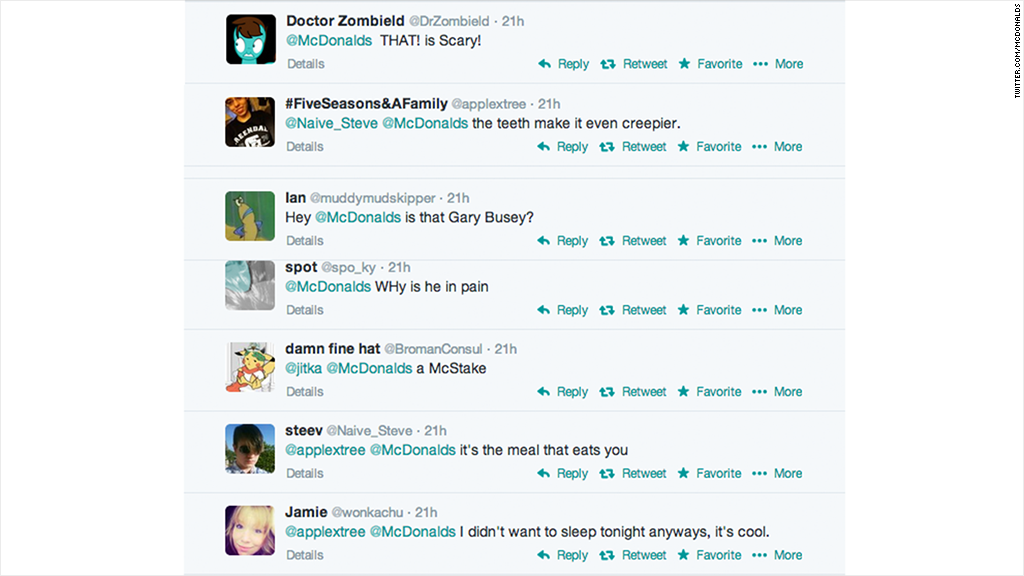 The Happy Meal mascot launches this Friday.