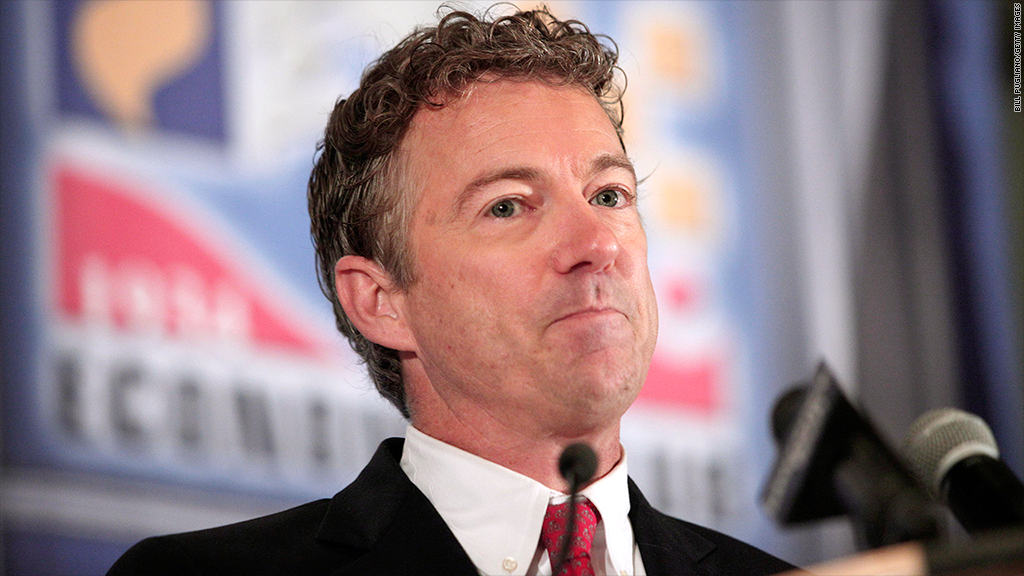 Big Business took a swipe at tea party darling Senator Rand Paul for blocking confirmations of board members to the Fed.
The seven-member Federal Reserve, which includes chief Janet Yellen, is short of three board members. A fourth seat will open up on May 28th, when board member Jeremy Stein steps down.
Related: 2 trends Janet Yellen calls 'disturbing'
"The Federal Reserve needs those positions filled now with suitable individuals," wrote Chamber Deputy Chief Economist J.D. Foster in the post. "Senator Paul should make his point, and then allow the Senate to work its will."
It's just the latest sign of a louder, even more politically involved Chamber, which is expected to spend $50 million during the 2014 mid-term elections.
The group, which represents the largest U.S. businesses, is increasingly taking on tea party candidates within the Republican Party.
At the Republican primaries being held Tuesday, the Chamber has spent $4 million to defeat tea party challengers in Idaho, Georgia, Kentucky and Oregon, according to a source familiar with the spending. (Spending records won't be released until after the election).
And two weeks ago, the Chamber's President Tom Donohue suggested, jokingly, that the GOP shouldn't run a presidential candidate unless it can pass legislation to reform immigration this year. House Republicans have yet to consider a Senate immigration bill that passed last June.
It's a far cry from 2010, when the Chamber spent $33 million to usher many tea party favorites into Congress, including Sen. Paul.
That year, the Chamber was the largest political spender to weigh in on elections, outside of the national political parties, according to the Center for Responsive Politics, a Washington research group.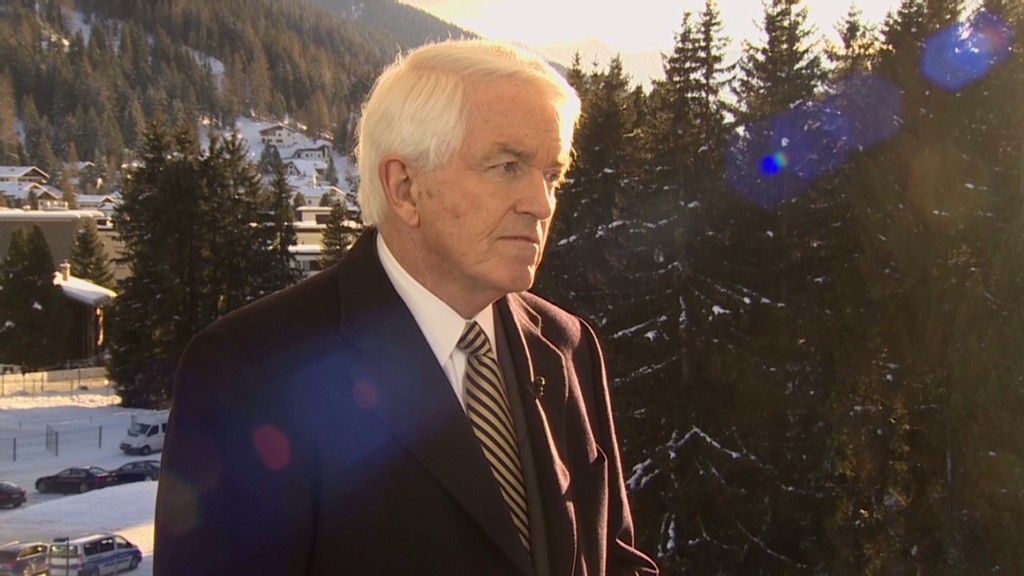 One of the key reasons behind the big business group's change of heart was last year's 16-day government shutdown that not only brought Washington to a standstill in 2013 but also hurt businesses and the U.S. economy.
The Chamber opposed the shutdown, but was championed by many in the tea party.
After that, Donohue pledged to "expand a pro-business majority in the House" in January.
Companies ramp up fight against $10.10 wage
The chamber's blog post was in response to a letter Sen. Paul wrote on May 12 vowing to block Fed nominees until Senate Majority Leader Harry Reid takes up legislation to audit the Fed.
That bill would force more congressional oversight of the independent Fed. Similar legislation was proposed by his father Ron Paul, when he was in the House during the financial crisis, and is popular in the tea party movement.
-- CNN's Kevin Bohn and Dan Merica contributed to this report.