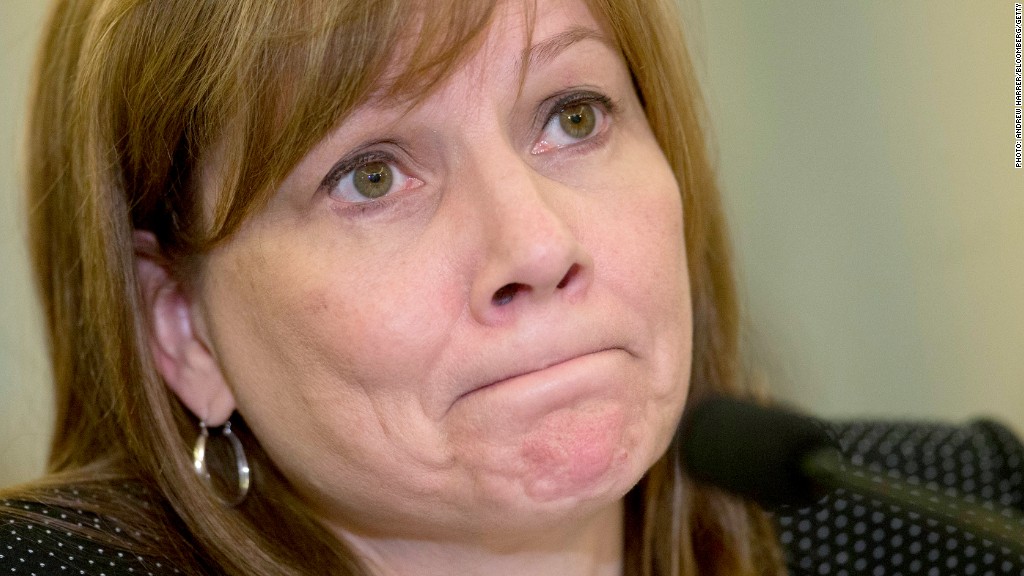 General Motors CEO Mary Barra returned to Capitol Hill this week to brief lawmakers about the company's investigation into accidents caused by faulty ignition switches.
GM (GM)'s Barra told lawmakers that the company will share its findings by early July, according to multiple congressional aides. The company faces a June 30 deadline to turn the findings over to the National Highway Transportation Safety Administration.
Related: Are GM cars safe? Yes they are
The CEO also told lawmakers that demand to replace the recalled switches currently outstrips GM's ability to supply new ones, but that the company expects production to catch up by July, according to a congressional source familiar with the talks.
Barra told lawmakers she understands they are watching the company closely and will give regular updates on the investigation, according to multiple congressional aides. She also said she'd return to Washington for more Congressional hearings, which are expected after the report is made public.
GM has a lot at stake. The company's problems have snowballed over the past year, with a recall now topping 2.6 million cars worldwide for the flawed ignition switch tied to at least 13 deaths. GM has also admitted that its employees knew of the problem at least a decade before the recall.
On Wednesday, Barra and an entourage of GM lawyers and senior staffers met separately with Democratic Sens. Claire McCaskill, Ed Markey and Charles Schumer, their offices confirmed. In the House, she met with Democratic Reps. Diana DeGette of Colorado and John Dingel of Michigan. Two weeks ago, Barra met with Republican Rep. Fred Upton of Michigan, his office confirmed.
This crisis is going to cost General Motors big time. While lobbying figures show that GM spent $2.94 million in the first three months of 2014, a little less than last year, that figure doesn't include a team of top notch crisis consultants brought in to deal with the recall.
GM sold 12 million cars, but recalled 13.8 million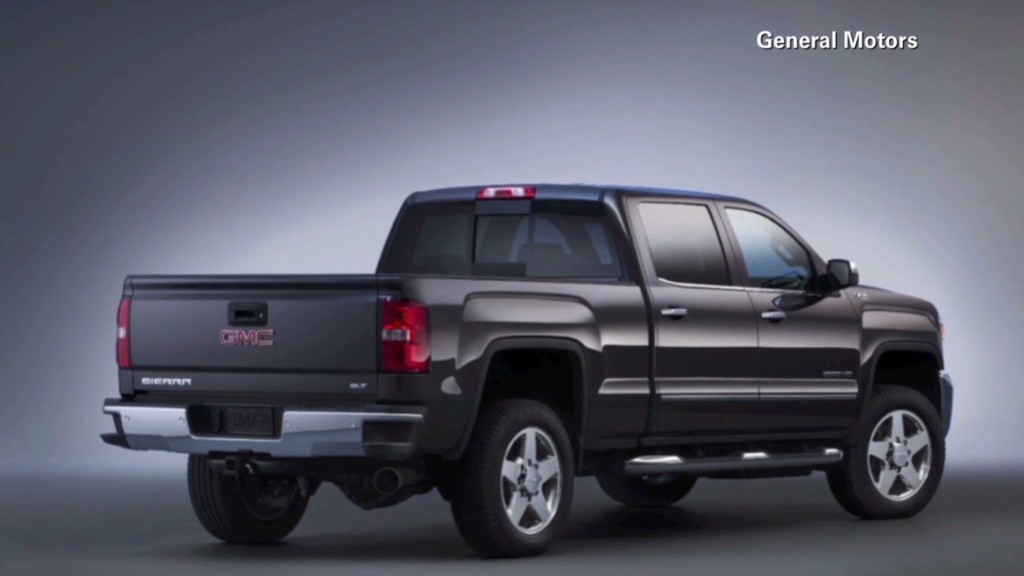 For example, the company hired Kenneth Feinberg, who handled claims related to the BP oil spill, for his expertise helping high-profile companies figure out how to divvy up compensation due to victims. They've also hired crisis expert Jeff Eller, who ran media during the Clinton Administration, and helped Firestone through its massive recall of exploding tires.
They also hired Anton Valukas to prepare the independent investigation report. Valukas is a former U.S. attorney who also prepared the report on the Lehman Brothers bankruptcy.
General Motors representatives confirmed Barra's Congressional meetings, but wouldn't comment on what was said.